Savannah Chrisley Shares a Supportive Bible Verse after Her Parents' Todd and Julie's Indictment
"Chrisley Knows Best" family patriarch and matriarch handed themselves over after being indicted for tax evasion. Showing support, their daughter shared an uplifting quote.
On Wednesday, Todd, 50, and Julie Chrisley, 46, had to turn themselves in to the authorities. The "Chrisley Knows Best" reality television stars were indicted by a federal grand jury for tax evasion and other financial crimes.
Showing support to her parents and revealing where she was getting her strength from during this trying time, their daughter, Savannah Chrisley, 22, took to her Instagram Stories to share a Bible quote.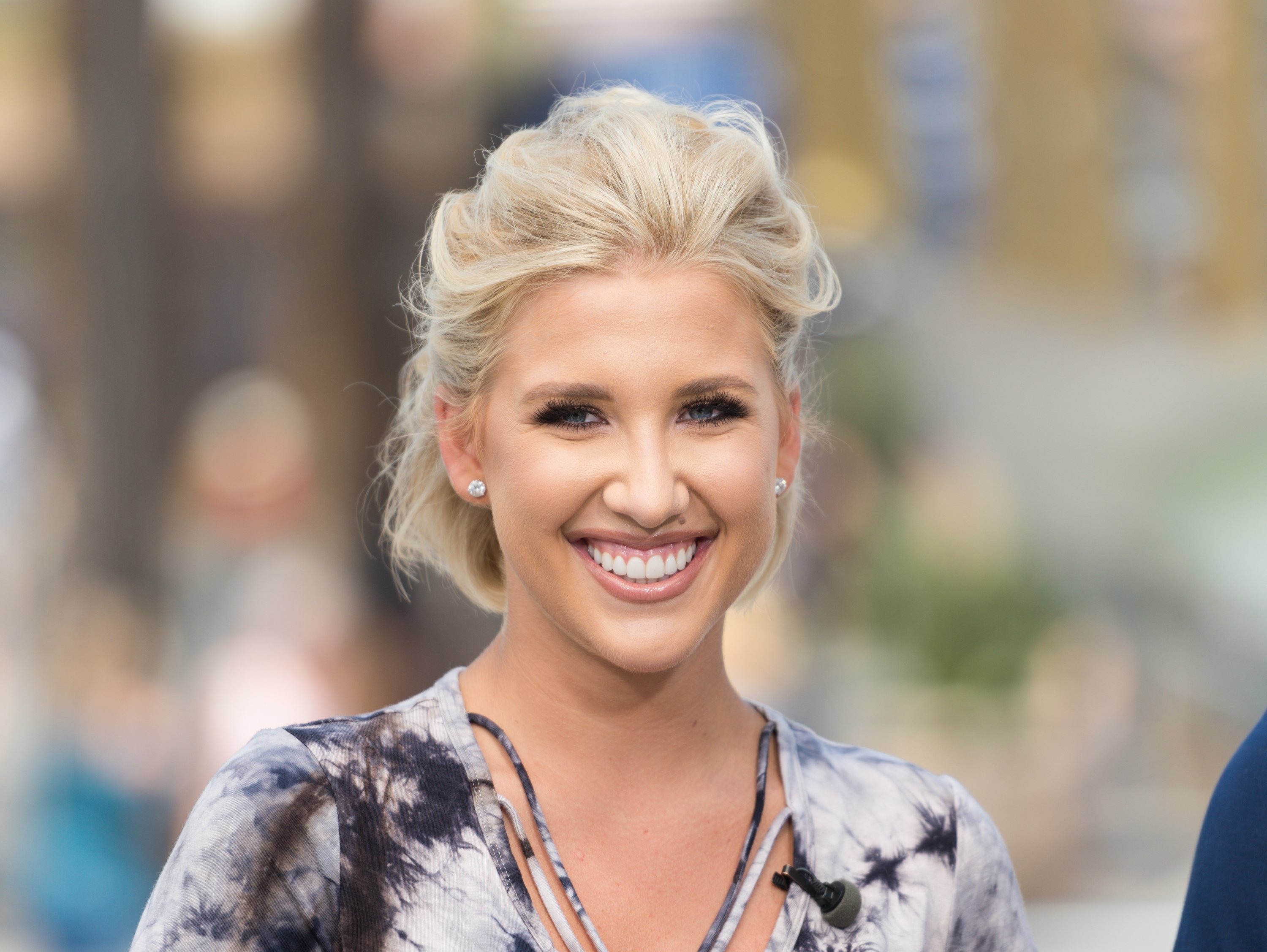 SAVANNAH LEANS ON FAITH AS PARENTS ARE ARRESTED
The "Growing up Chrisley" star's quote read: "Do not be afraid or discouraged … the battle is not yours, but God's. 2 Chronicles 20:15." The quote appeared on a pink cloudy background in black lettering.
Her parents willingly gave themselves over to the Federal Bureau of Investigation (FBI) and their first court appearance was expected on the same day at 2:30 p.m. ET. On Tuesday, the Chrisley parents received a 12-count indictment.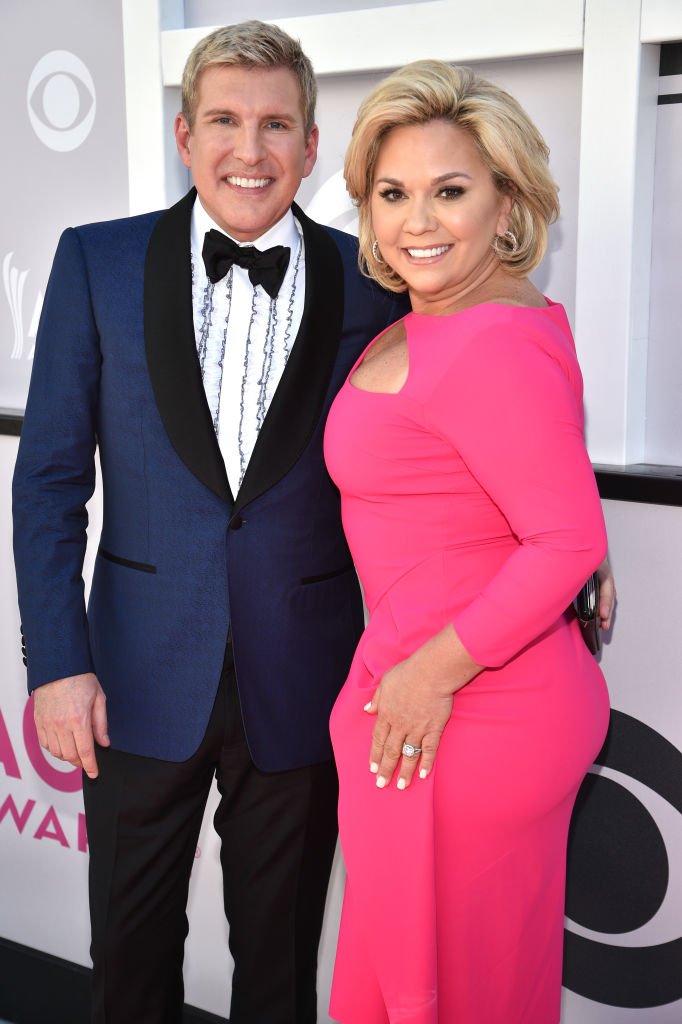 WHAT THE COUPLE ARE ACCUSED OF
The indictment ran over nine years and alleges that the couple took part in tax evasion, wire fraud, and conspiracy bank fraud.
On top of that, it's also claimed that the reality stars used their production company, 7 C Production, to hide the funds they received from their reality shows from the IRS.
Prosecutors also alleged that Todd instructed an employee to falsify income and asset documents. The day before the couple was served, the family patriarch took to Instagram to announce that they would be indicted and he explained why.
TODD DENIES THEIR GUILT
Todd denied any wrongdoing and put the blame on a "trusted" ex-employee. The star claimed the former employee had stolen from his family in 2012, created "phony documents," and forged signatures.
The lengthy post also revealed that the unidentified man was fired and the Chrisley's took him to court. Seeking revenge, the former employee reopened the case at the US attorney's office and got immunity for his own crimes.
The reality star wrote: 
"Not only do we know we've done nothing wrong, but we've got a ton of hard evidence and a bunch of corroborating witnesses that proves it."
Todd also quoted two Bible verses, showing he was also leaning on his faith. The charges against the family also revealed that their former accountant, Peter Tarantino, was also named.
SUPPORTING THE CHRISLEYS
On Tuesday, Savannah took to Instagram to share the same family photo that her father used in his explanation of the upcoming indictment. She simply captioned it, "FAMILY" and disabled comments.
On the same day, "The Real Housewives of Orange County" star Tamra Judge shared her support for the Chrisleys through a Facebook post. She wrote: "I absolutely love my friends and stand behind them. Don't believe everything you read."
The post included a photo of the Chrisley parents.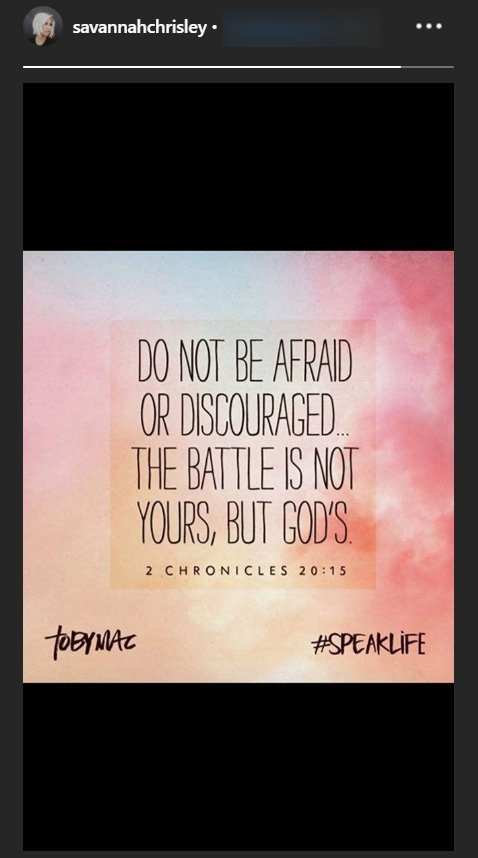 HOW THE COUPLE HANDED THEMSELVES IN
Todd and Julie handed themselves over to an FBI office in Atlanta. They reportedly drove from Nashville to Atlanta late on Tuesday and stayed in the city overnight before surrendering themselves at around 8:45 a.m., according to a source. 
Another insider shared that the couple was "extremely nervous," but was also "happy in a way that it's coming to a head so they can successfully get this behind them."