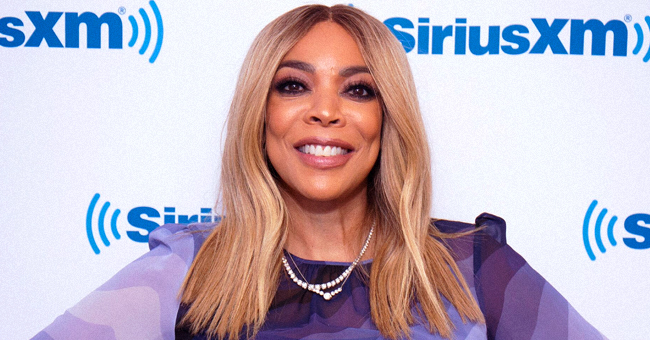 Getty Images
Wendy Williams Spotted Catching a Public Commuter Train to Philadelphia
Wendy Williams rode on a public commuter train from New York City to Philadelphia, and she did it wearing an expensive accessory worth almost $2,000.
The talk show host was spotted outside of Penn Station in Manhattan with her bodyguard before she boarded the train to Philadelphia with the locals.
She was stylishly dressed in a black sheath dress underneath a sheer black duster. The recently-separated celebrity accessorized the with a pair of reflective gold sunglasses and a pricey Louis Vuitton monogrammed bumbag.
She finished off her look with a pair of chic sneakers.
The Louis Vuitton bumbag is reported to cost a whopping sum of $1,980, according to Daily Mail. The expensive accessory is a paradox to the cost-effective mode of transportation she took, but all that doesn't matter when it is Wendy Williams.
When she got to Philadelphia, the 55-year-old celebrity posted a picture of herself posing in front of the Amtrak sign at 30th Street Station on Instagram with a caption that read:
'Just arrived in Philly. How Y'all doin'?'
HER INTERVIEW WITH ANDY COHEN
Also on that Monday, Wendy had an interview with Andy Cohen on Radio Andy. During the live radio show on SiriusXM, Wendy cleared the air on issues concerning her marriage and reports of her canceling her shows.
She had been married to Kevin Hunter for 20 years, but in April this year, she filed for a divorce. Hunter had had an extramarital affair and subsequently fathered a child with his mistress.
When asked by Andy Cohen if she knew about her husband's "double life", she replied:
"I knew a lot of things for years."
Wendy has also cut ties with Hunter business-wise; she removed him from the post of executive producer of "The Wendy Williams Show" and dissolved "The Hunter Foundation."
Concerning rumors that she had canceled her shows to party, Daily Mail reports that she had said those rumors were simply, "not true".
Please fill in your e-mail so we can share with you our top stories!