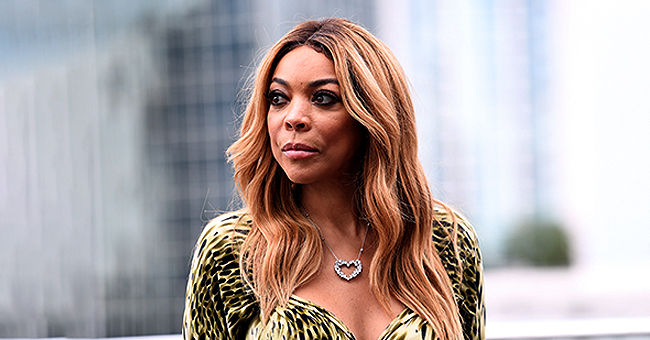 Getty Images
Wendy Williams Reveals She's Known for Years about Kevin Hunter's Double Life
The "Wendy Williams Show" host made a shocking confession about her husband's affair with his alleged mistress, Sharina Hudson. "I Knew a lot of things for years," she says.
When it comes to the world of celebrity gossip, no cheating scandal ever catches the renowned Wendy Williams by surprise. And it seems that was the same for her ex-husband's affair.
During an appearance on SiriusXM's Radio Andy, the talk show host made a shocking confession about her ex-husband, Kevin Hunter's double life with Sharina Hudson.
While speaking to Andy Cohen, Wendy revealed that she knew about the affair a long time ago. However, she chose to remain married to Kevin because of their son. She said:
"I had to get my ducks in a row. I knew a lot of things for years," she said, "but my son was at home. It wasn't fair to him. I'm not going grab his hand and flee the scenes and move zip codes."
She further explained that the decision to end things became easier when her son, Kevin Hunter Jr. moved to college.
She mentioned that even though the media hadn't released the photos of Kevin and Sharina, she would have known anyway as she had her own images.
When asked if she would have stayed with her ex-husband if the media hadn't interfered, the 55-year-old answered:
"I can take a lot, but I'm not raising a family."
Wendy filed for divorce from her husband of more than 20 years on April 11 after rumors surfaced that he had a love child with his mistress.
EVERYTHING TO KNOW ABOUT SHARINA HUDSON
Ever since photos of Sharina and Williams' ex-husband surfaced in the tabloids, details of the alleged mistress have been released. Here is all we know about Kevin's mistress.
She is 33 years old, and that makes her ten years younger than Hunter and 22 years younger than Wendy.
Sharina is a massage therapist from New York City, and it was Kevin who put her through school to get her certificate.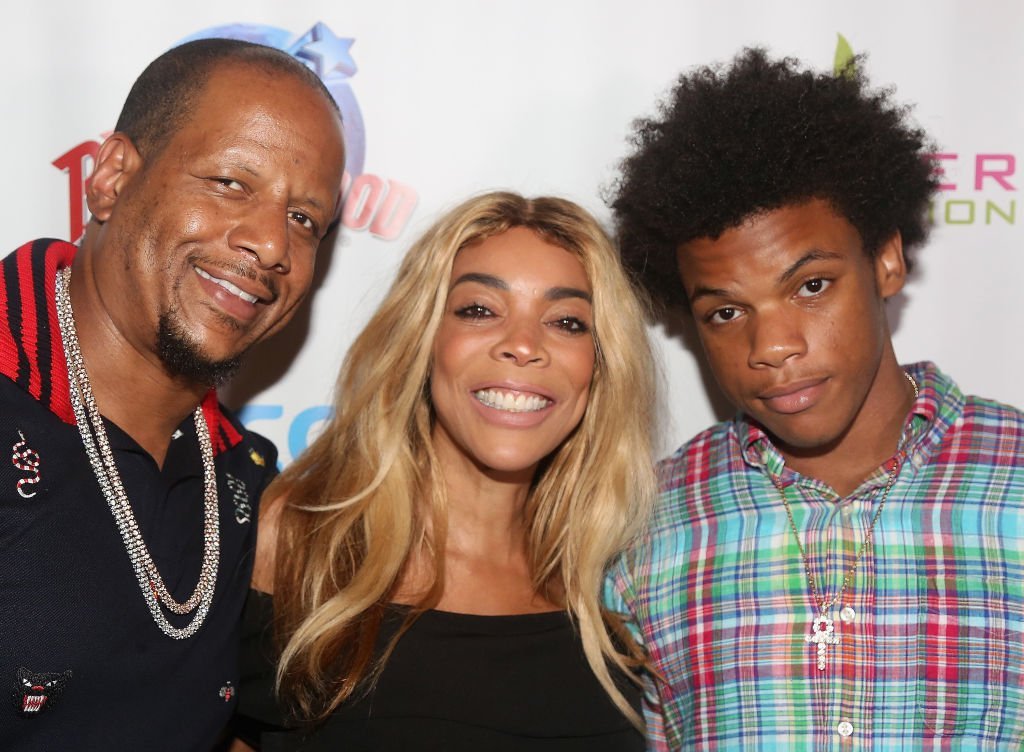 Kevin Hunter, wife Wendy Williams and son Kevin Hunter Jr pose at a celebration for The Hunter Foundation Charity on July 11, 2017 | Photo: Getty Images
According to reports by Page Six, Sharina has given birth to a child rumored to be Kevin's. A source disclosed to the publication that the 33-year-old welcomed the child at a Philadelphia hospital. However. It hasn't been confirmed if Kevin is the father.
Please fill in your e-mail so we can share with you our top stories!