Kimora Lee Simmons' Ex Djimon Hounsou Spotted with Mystery Woman Amid Son Kenzo's Custody Battle
Kimora Lee Simmons casts heavy shade at ex Djimon Hounsou over a date.
Djimon Hounsou's ex Kimora Lee Simmons was angered when he was seen out on the town with a mystery woman amid their custody battle over their 10-year-old son, Kenzo.
The actor and Kimora have been apart for over 7 years now, and she has moved on and married Tim Leissner, so her response was startling.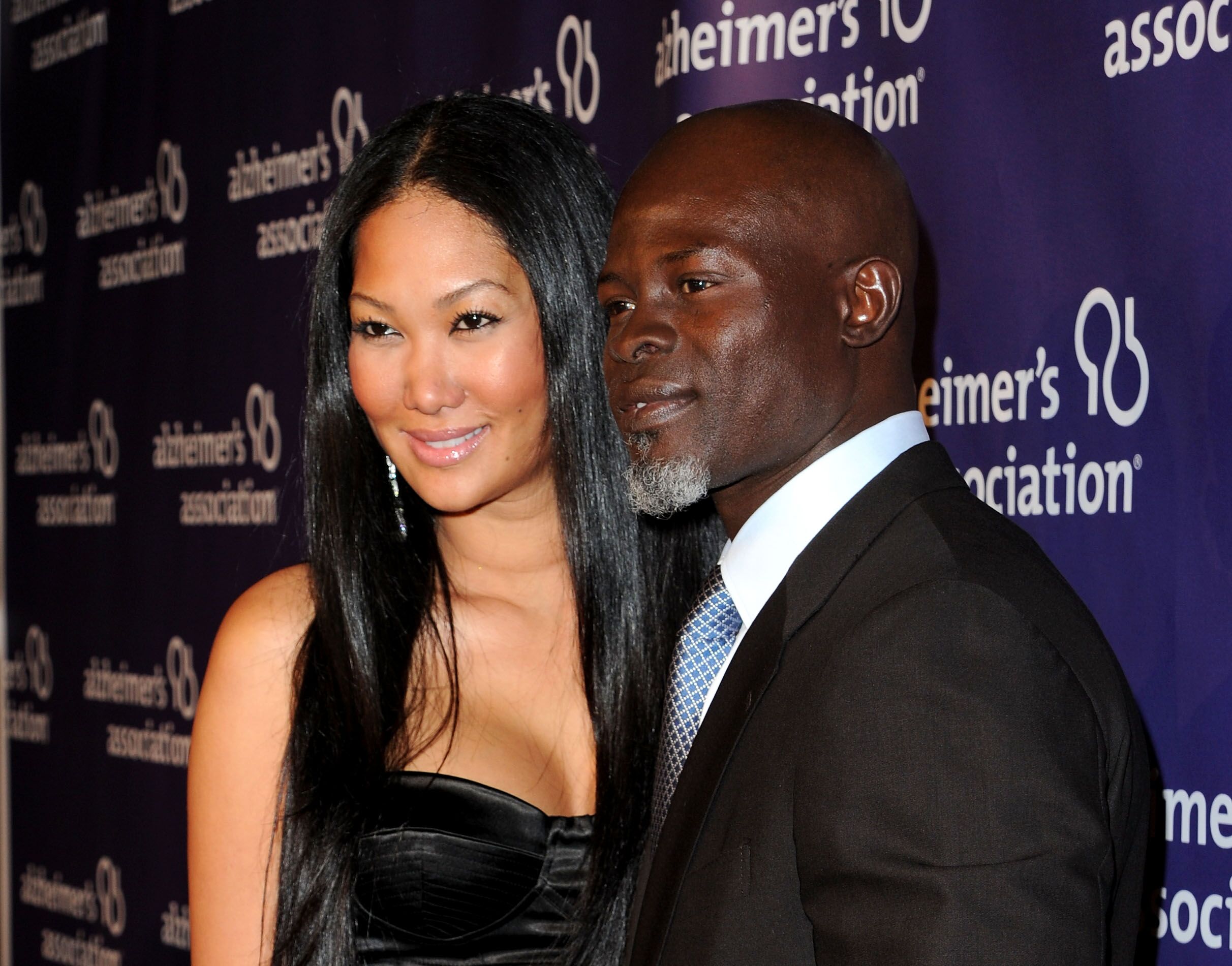 KIMORA LEE SIMMONS SET UP A POLL
After the tweet which showed Djimon out in the evening with an elegant mystery woman came out, Kimora hit Instagram stories with a poll:
"(expeletive) is (expeletive) now huh?" she wrote
To which fans were supposed to respond: "Hell Yea" or "No." Not very gracious.
Djimon has complained that Kimora does not allow him to see his son
THE TWEET THAT HAS KIMORA FIRED UP
The tweet that seems to have riled the Baby Phat mogul shows Djimon out in the evening, wearing white pants and a fitted white shirt, accompanied by a tall, slim woman in a long green dress.
KIMORA LEE SIMMONS' BLENDED FAMILY
Kimora, whose first husband was Russell Simmons to whom she was married from 1998 to 2009, has remarried since her relationship with Djimon to former Goldman Sachs banker Tim Leissner.
Kimora has children with all three men: Ming Lee Simmons, 19, Aoki Lee Simmons, 17, Kenzo Lee Hounsou, 10, and Wolfe Lee Leissner, 4.
New Boo, Who Dis? Djimon Hounsou Does Date Night With Mystery Woman, Ex-Kimora Lee Simmons Seemingly REACTS https://t.co/AEed7UVt2B pic.twitter.com/f9LjOm665V

— YBF CHIC (@TheYBF) August 14, 2019
SOUR GRAPES OR CHILD CUSTODY ISSUES?
It remains to be seen if Kimora's reaction sprung from some residual jealousy over the handsome actor, or if it is the result of her anger over Djimon's claiming custody of their son, Kenzo.
Kimora and Djimon started dating in 2007, and participated in e a traditional Benin commitment ceremony, but were never legally married in the United States.
Kimora gave birth to Kenzo in 2009, but the couple ended up splitting in 2012. Djimon is now asking for joint custody of the ten-year-old, which Kimora contests.
DJIMON HOUNSOU ASKS FOR JOINT CUSTODY OF HIS SON
Djimon Hounsou and Kimora Lee Simmons are battling it out in court over custody of their son, Kenzo.
Djimon has complained that Kimora does not allow him to see his son, and keeps the child from him.
Kimora claims that Djimon is an absent father and does not pay child support. Kimora's biggest fear seems to be that Djimon will take her son to Africa and never return. 
A sticky mess for the judge to sort through and little Kenzo is caught in the middle.