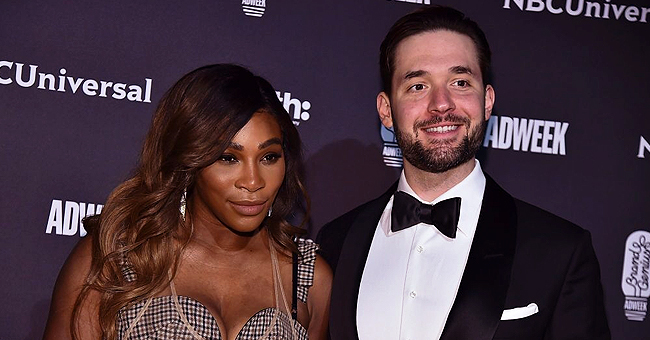 GettyImages
Serena Williams' Husband Colors with Daughter Olympia in Her Cute Twists in New Photo
Alexis Ohanian melted hearts as he shared a pic in the middle of his daddy duties with daughter Alexis Olympia, and the little girl easily stole the spotlight with her adorable hairstyle.
Serena Williams' husband and daughter traveled to Toronto, Canada, to support her at the 2019 Rogers Cup Finals, where she sadly had to retire due to back spasms on Sunday.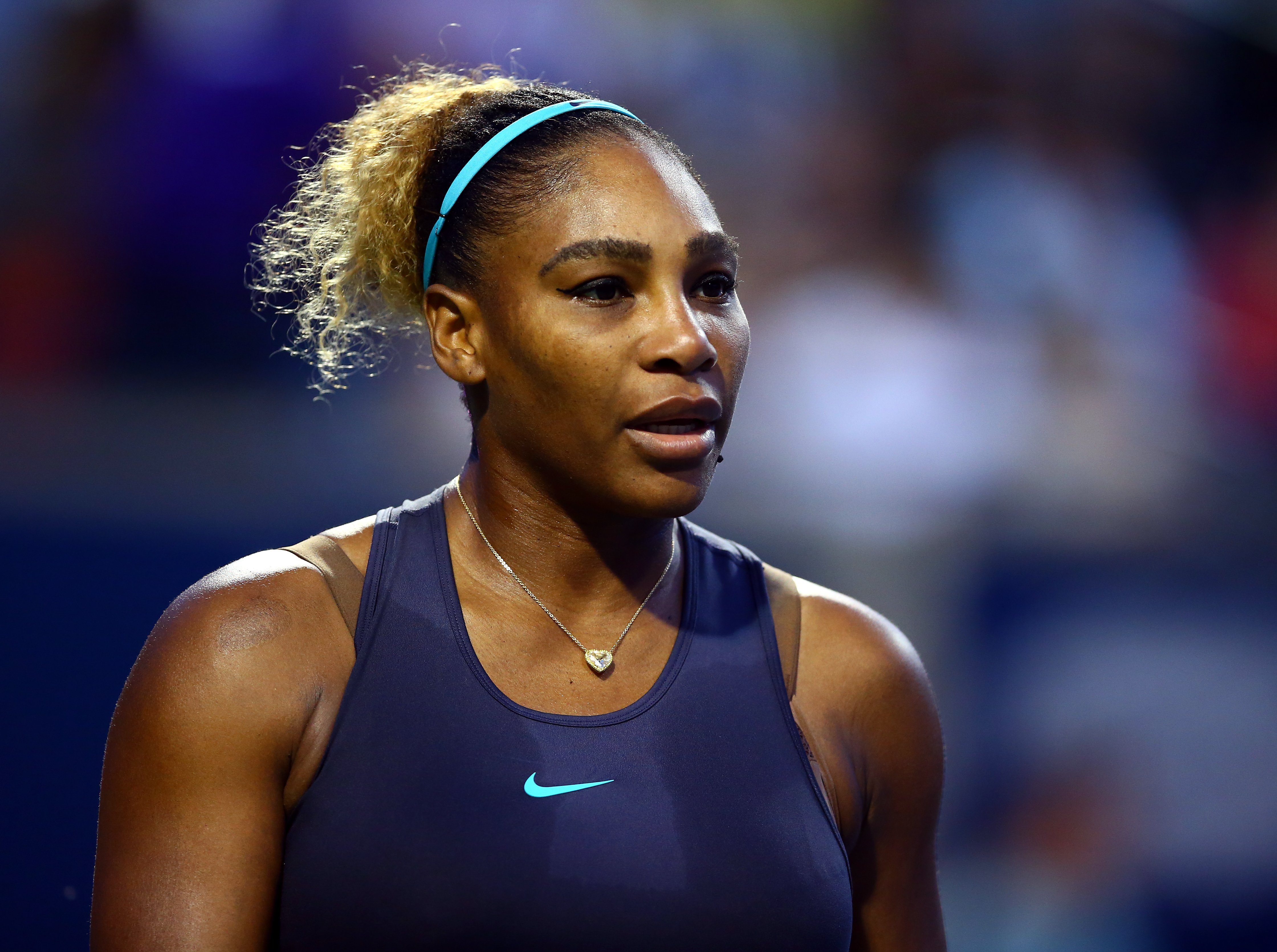 Serena Williams on Day 9 of the Rogers Cup at Aviva Centre on August 11, 2019. | Photo: GettyImages
On Wednesday, Ohanian took to Instagram to share a photo from one of his daddy-daughter dates with Olympia in Toronto, and the girl seemed to be enjoying herself while coloring with wax crayons at their table.
"Weekend 'brunch' plans now start at 8 am, and it turns out there's no wait at that hour and lots of crayons..." Ohanian captioned his post.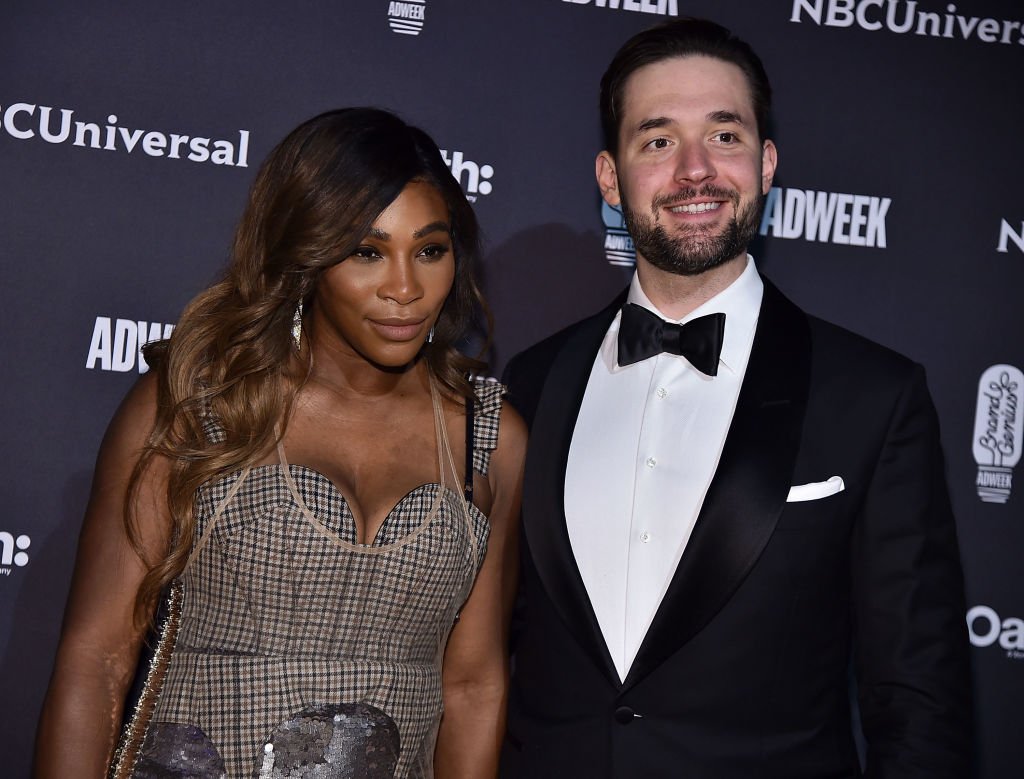 Serena Williams and Alexis Ohanian attend the 2018 Brand Genius Awards at Cipriani 25 Broadway on November 7, 2018. | Photo: GettyImages
FANS' COMMENTS
Fans immediately filled the comment section to gush about the toddler, especially the twists in her hair, which is usually styled in her natural afro, puffs or ponytails.
"Her little twists! She's so beautiful! Spend as much time with her as possible as they grow so fast," wrote one user.
"Best brunch buddy! She's such a Jr. I think she looks just like daddy."
And a third one agreed, "Brunch with Daddy is super special!!! Love this!!"
OHANIAN'S SUPPORT OF PATERNITY LEAVE
Ohanian, who took a 16-week paternity leave when Olympia was born, has been rallying to make paid paternity leave an obligation in the U.S.
He's encouraging new fathers to take those days off by stressing the importance of building a strong foundation with the new mom and newborn from the beginning.
"Serena and I were lucky enough to have help at home and many other advantages working in our favor," he recently wrote in an essay for the New York Times. "But even with all of that privilege, including my ability to focus solely on my family and not worry about keeping my job, it was still incredibly difficult."
"Nothing could have dragged me away from my wife and daughter in those hours, days, and weeks — and I'm grateful that I was never forced to choose between my family and my job."
The 36-year-old entrepreneur believes that the low percentage of fathers taking paternity leaves are tied to the stigma surrounding the role of the man as the breadwinner of the family.
"Our sense of duty is often fear-based: Men assume their bosses will frown on paternity leave, so we don't dare to go there," he wrote.
BUILDING CONFIDENCE AS A NEW DAD
For Ohanian, an only child with no cousins that never had to take care of a baby before, spending those first days with Olympia helped him to gain confidence and knowledge as a father.
"At first, holding her terrified me," he confessed. "I am a giant, and she's so tiny … What if I break her? I didn't — which was encouraging — and then I learned how to calm her crying, rock her to sleep and handle her toddler years with grace."
The Initialized Capital managing partner also pointed out that taking the paternity leave helped him and his wife get on the same page when it comes to shared responsibilities. There is no stigma in who is supposed to change diapers or doing Olympia's hair. They're all just dad or mom things.
Ohanian is pushing for a federal bill that mandates equal paid leave for moms and dads, and he's currently working with Dove Men + Care on the Pledge for Paternity Leave.
Please fill in your e-mail so we can share with you our top stories!