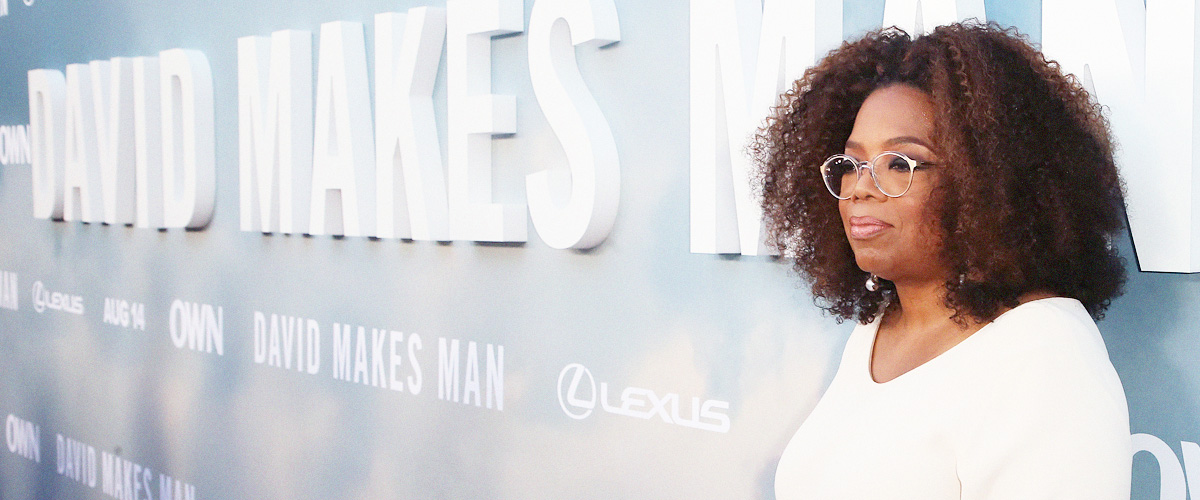 Getty Images
Reasons Oprah Winfrey Hasn't Gotten Married or Had Children

Oprah Winfrey is one of the most famous people in the world. Several fans even see her as a role model. However, there is one aspect of her life that some followers believe is still incomplete: family.
Those who don't follow Oprah's life and career might think that she is single. The truth is that she has been in a relationship with Stedman Graham, an author, educator, businessman, and podcaster, since 1986.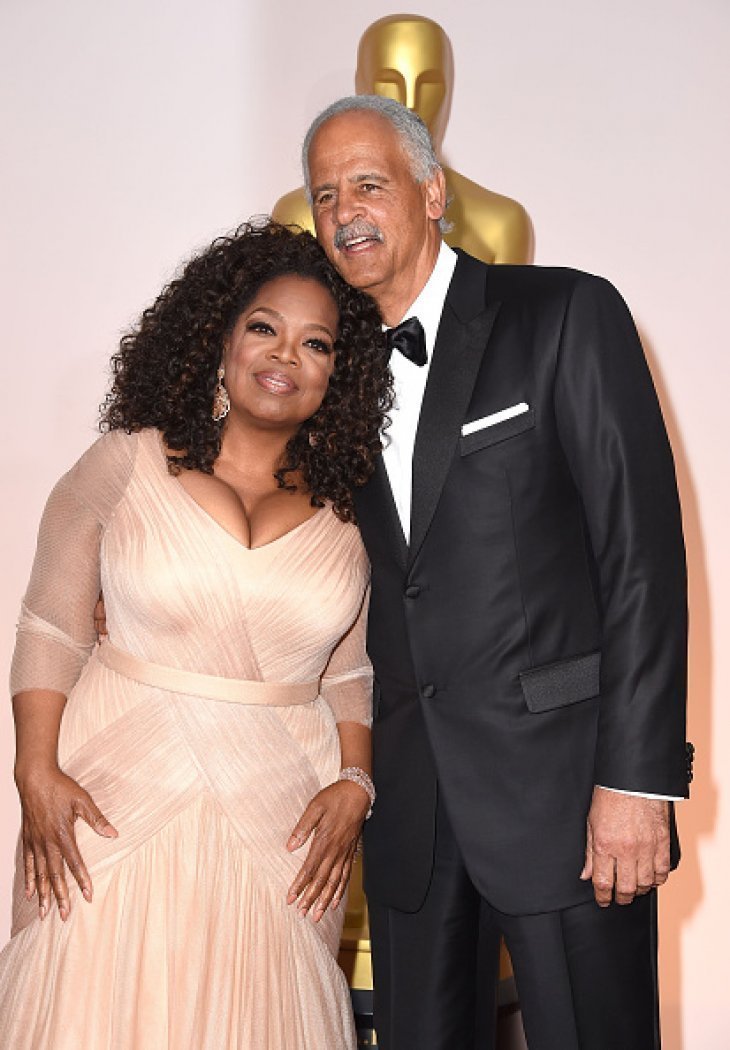 Oprah Winfrey and Stedman Graham at the Wallis Annenberg Center on February 22, 2015 in Beverly Hills, California | Source: Getty Images
OPRAH'S ALLEGED RELATIONSHIP WITH REGINALD CHEVALIER
Stedman was not the first man in Oprah's life, though. A filmmaker named Reginald Chevalier told Radar Online that he had a short romance with the host and actress, even claiming that Stedman was the main reason he and Oprah parted ways.
Reginald and Oprah reportedly started dating in 1985, but their romance only lasted four months. The filmmaker, who met Stedman through a gig they worked together, cut ties with him after learning that Stedman was interested in Oprah.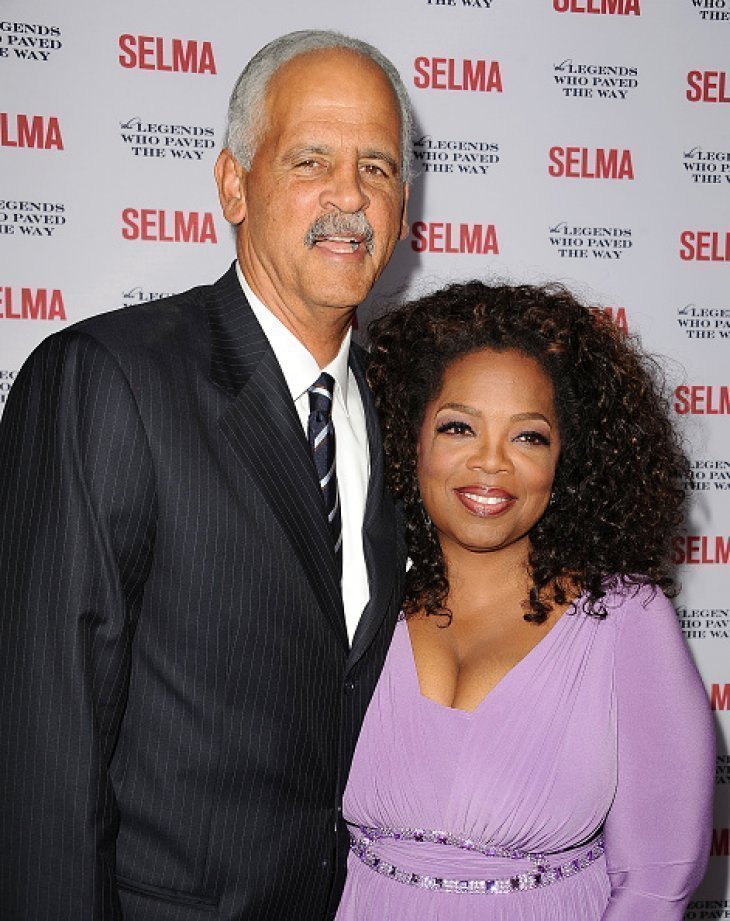 Oprah Winfrey and Stedman Graham at Bacara Resort on December 6, 2014 in Goleta, California | Source: Getty Images
He even pointed out that Stedman used to call Oprah a lot. She allegedly kept telling her then-boyfriend that she didn't want to talk to Stedman. Reginald added that even though it was a bothering situation, he didn't do anything because he didn't want to be "malicious."
Reginald, who claimed he and Oprah lived together for a while in her Chicago apartment, said that he attended the local premiere of "The Color Purple," which was her film debut that granted her an Oscar and a Golden Globe nomination.
STEDMAN INTERFERED WITH THEIR SUPPOSED ROMANCE
The way Stedman "stole" Oprah from Reginald was quite uncommon, the filmmaker revealed. He said that Stedman took a girl to a New Year's Eve party that Oprah threw only to distract him.
Reginald explained that the girl would talk to him every time Oprah was approaching, a strategy to make him look as if they were flirting. Stedman's plan was successful as Oprah and Reginald broke up soon after that party and started dating.
One of the worst aspects of their supposed break-up was the way she did it: by leaving a note that read, "it's not going to work out between us."
Finally, Reginald confessed that Oprah used to talk a lot about marriage and that they would probably be together nowadays had he decided to marry her.
OPRAH AND STEDMAN'S RELATIONSHIP
Now, more than three decades after that alleged relationship, Oprah and Stedman are still together, and their romance is growing strong. Some people might consider that their life is somehow incomplete as they have not had any children together.
However, Oprah has never wanted to have them. In an interview with ET, she pointed out that several friends were pressing her to have children and get married, but she always knew she would never be one to regret not doing it.
HER THOUGHTS ON MOTHERHOOD
"I feel like I am a mother to the world's children… I didn't want babies. I wouldn't have been a good mom for babies. I don't have the patience," the actress and host revealed.
In a different conversation she had with Vogue, Oprah revealed that neither Stedman nor Oprah brought up the marriage topic in their relationship and that not being married was one of the keys to their successful bond.
HER THOUGHTS ON MARRIAGE
"Nobody believes it, but it's true. The only time I brought it up was when I said to Stedman, 'What would have happened if we had actually gotten married?' And the answer is: 'We wouldn't be together,'" admitted the actress.
Later, Oprah added that the reason they wouldn't be together was that marriage required "a different way of being in this world." She said that she wouldn't fit into the traditional wife role that Stedman interprets when it comes to marriage.
Several people, including her friend Tina Turner, have tried to convince her to get married many times, but she has refused every single one.
However, in 2016 netizens created a rumor claiming that she and Stedman were engaged. The rumor was so popular that Oprah herself took to Twitter to shut it down.
"6 people who know me well have called today congratulating me or surprised they weren't invited to my wedding. IT' s NOT TRUE!!"
At the moment, Oprah and Stedman have been together for more than three decades, and they are very unlikely to tie the knot anytime soon.
Please fill in your e-mail so we can share with you our top stories!