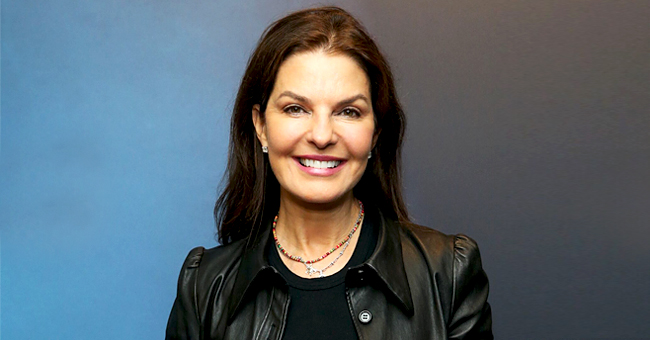 Getty Images
Meet 'House' & CSI Star Sela Ward's Two Grown-up Kids Who Look Like Her
Beautiful actress, Sela Ward is prominent for her roles in hit series, "House" and "CSI: New York." She is also a proud mother of two children, Austin and Anabella, who are spitting images of her.
Sela Ward's two children, Anabella Ward Sherman, 21 and Austin Ward Sherman, 25 took after their mother's looks.
The three share an uncanny resemblance that is very clear to see. Sela can't be more proud of her children and shows this fact with some of her posts on social media.
SELA WARD, THE DOTING MOM
From the social media posts of Sela Ward, it could be seen that she really loves her children and is inspired by them. An example of this is the actress' Instagram post sometime in July, in which she shared an image of daughter, Anabella.
The picture captured a beautiful Anabella, wearing colorful makeup, with her lovely facial features and blonde hair in full view.
Sela's caption to the photo showed how she felt about her daughter, as she wrote that Anabella inspires her. She went further to praise her daughter's enchanting eyes and called her a beautiful free spirit.
Sela once shared a picture on Facebook of herself and her son, Austin having lunch together, during her husband, Austin Sherman's senatorial campaign.
The picture showed the pair pose for a photo, with Austin wearing his father's campaign shirt, while Sela wore a white and blue striped T-shirt.
SELA WARD IS LEAVING CBS' DRAMA SERIES
Sela Ward also stars in CBS's television drama series, "FBI," but that won't be happening anymore. The final episode of the drama's first season would be her last. The actress signed a one-year contract deal with the series, and it came to an end with the final episode.
However, the star actress has thoroughly enjoyed her time on the show and took to her Instagram to praise the show's cast and crew.
She wrote that she was grateful for her time on the wonderful series, and added that the cast and crew of "FBI" were terrific. She also thanked the fans of the show for everything.
Sela played the role of Dana Mosier, a special agent, in the series. The season finale saw her character reveal to her team members that she was resigning.
Sela has always been a great actress on her TV shows, she surely will be missed on this one.
The Mississippi-born actress married Howard Sherman in 1992, and the couple enjoys amazing careers as well as two lovely children.
Please fill in your e-mail so we can share with you our top stories!