Maye Musk: Journey of Elon Musk's Mother from Broke to Millionaire
Elon Musk is one of the richest men in the world. People know him as the CEO of Tesla and SpaceX, and the co-founder of OpenAI and PayPal. However, not many know that his mother, Maye Musk, is a 71-year-old model.
Those who don't know Maye's story might even envy her life. She has three entrepreneur children, one of them has plenty of money, and she has been working as a spokesmodel for CoverGirl since 2017.
MAYE'S LIFE BEFORE HAVING CHILDREN
When CoverGirl signed her, she was 69 years old and became the oldest spokesmodel of the cosmetic company. However, she had to raise her three children on her own most of the time, a situation that forced her to work five jobs to make ends meet.
She was born in Canada but moved to South Africa with her family. In 1969, she participated in a beauty competition and ended up as one of the finalists in Miss South Africa.
Fortunately, she never stopped studying and got a Master's Degree in Dietetics, a career that would save her and her family from starving to death in the future.
At 22 years old, Maye married Errol Musk, the father of Elon, Kimbal, and Tosca. Errol, who was an engineer as well, came from a wealthy family. His money was more than enough to support himself, his wife, and his three children.
RAISING THREE KIDS ALONE
Unfortunately, by the time Maye was 31, the couple got divorced, leaving her with the enormous responsibility of raising three children alone.
"After my divorce, I had to house and feed three kids without maintenance. Poverty makes you work really hard," Maye told the Huffington Post, making clear that Errol's absence affected their family in more than one way.
Thankfully, Maye has always been a beautiful woman, and she knew that she could make money out of it through modeling. As a way to maintain her family and survive, she started taking modeling gigs.
At some point, she had five jobs:
"I was a research officer at the University of Toronto. I was teaching two nights a week at a nutrition college and two nights a week at a modeling agency. I modeled, and I gave talks, and I had a private practice," Maye told Forbes.
MOVING TO CANADA
When Elon was 17 years old, he moved from South Africa to Canada to study in an American university. During that time, he lived in Saskatchewan, Canada, with one of Maye's cousins.
A while later, when Maye was 41, she and Tosca moved to Toronto to be closer to her son. Even in Canada, their situation was tough. Thanks to Maye's job as a dietitian, she met a butcher who would give her a beef roast once a month.
Instead of eating it right away, she would cut it in four pieces, freeze three, and cook one as a way to have meat once a week. Despite all the economic and time-management difficulties, the proud mother of three admitted to feeling fortunate that her children were healthy, well-behaved, and helpful.
Thankfully, Maye's effort to raise their three children in the best possible way paid off as all of them have very successful careers.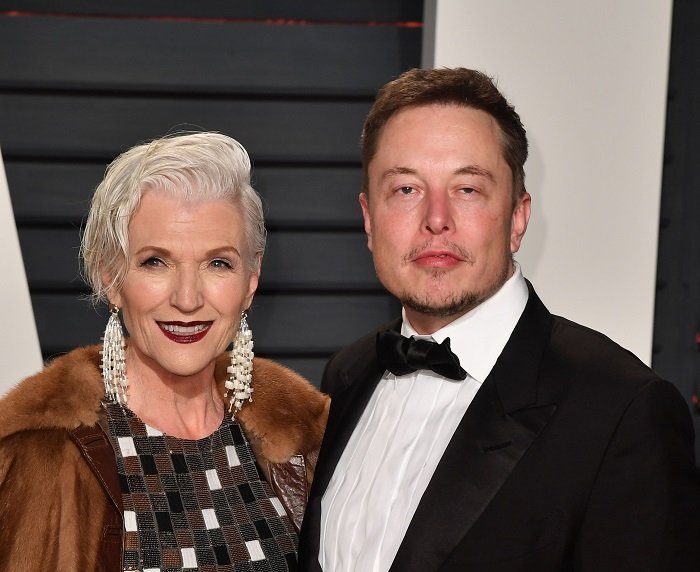 THE MUSK FAMILY NOWADAYS
With Tesla, SpaceX, and The Boring Company, Elon is responsible for electric cars, rockets, and urban tunnel systems, respectively.
Kimbal, on the other hand, is focused on a sustainable food movement while also being involved in Tesla and SpaceX. Finally, Tosca is in the entertainment industry through her streaming platform PassionFlix, often labeled as the Netflix for romance movies.
Talking about the way she raised her entrepreneurial children, Maye pointed out that she never stopped them from doing anything they considered it was right as long as that activity was good for the future.
When it comes to entrepreneurship, Maye admitted that it is not an easy process and shared a piece of advice on it: "If you are unhappy at your work, change it, even if it means you're financially strapped. Be open to trying new avenues."
Nowadays, Elon is one of the richest men on the planet with an estimated net worth of $22 billion. While Kimbal and Tosca are not as wealthy as their older brother, they have more money than the average person with an estimated net worth of $59.5 million and $2 million respectively.