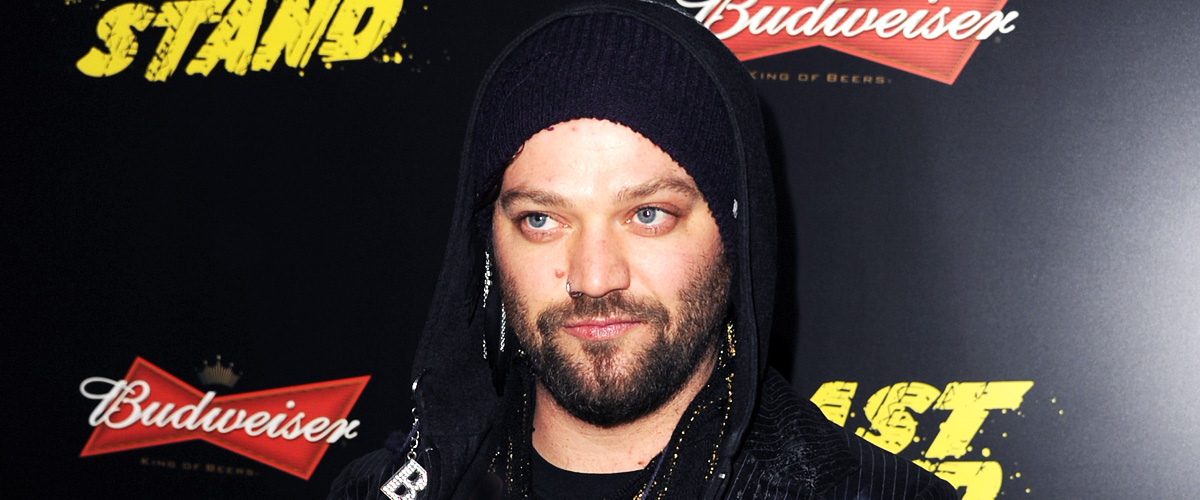 Getty Images
'Jackass' Star Bam Margera's Troubled Life and Struggles with Alcohol
Bam Margera is a professional skateboarder who rose to prominence thanks to "Jackass." Unfortunately, the "rock-star" lifestyle he lived spun out of control.
His career began in a very odd way. He and his friends, including Ryan Dunn, Brandon DiCamillo, and Chris Raab, started recording themselves while doing stunts and tricks with their skateboards.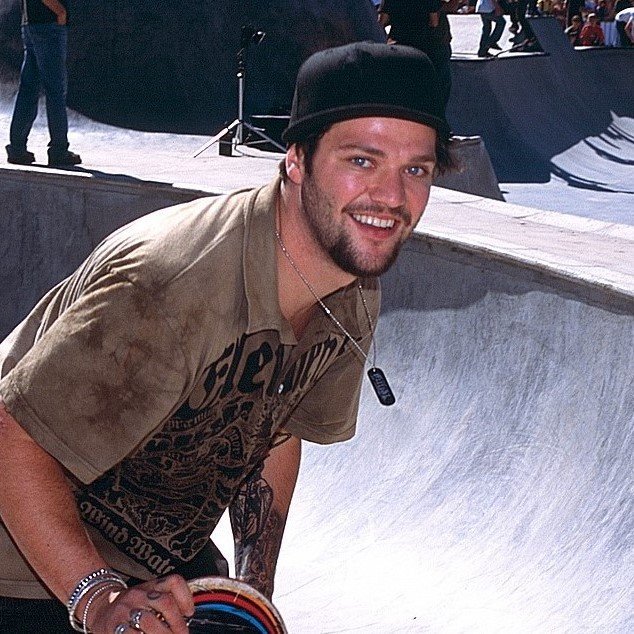 Bam Margera at a skate park on September 27, 2006 | Source: Wikimedia Commons
BAM MARGERA'S EARLY DAYS
Those footages soon became the CKY (Camp Kill Yourself) video series. All of them, which were independently released, proved to be successful, which drove filmmaker Jeff Tremaine, who used to be an editor on "Big Brother," to draft Bam into the "Jackass" team.
Out of the CKY crew, only Bam and Ryan were principal members of "Jackass." The rest of the group, however, often played supporting roles depending on the activity the main characters would do.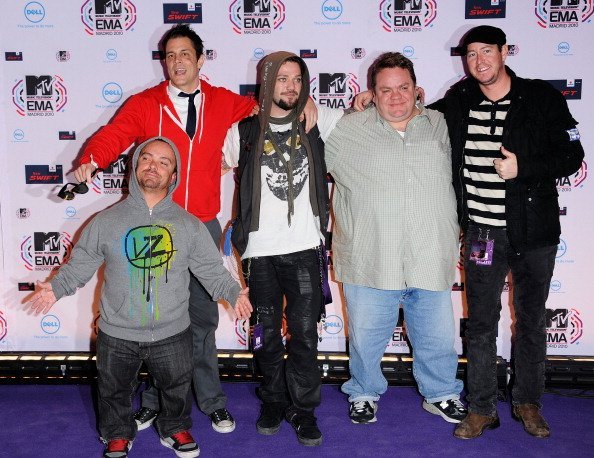 Jason Acuna aka Wee Man, Johnny Knoxville, Bam Margera, and Preston Lacy of "Jackass" at the La Caja Magica on November 7, 2010 in Madrid, Spain | Source: Getty Images
Even though the show began as an MTV's series, it was so successful that producers created four movies. In 2003, only one year after the "Jackass" show ended, MTV gave Bam his own series titled "Viva La Bam."
Apart from the previously mentioned TV projects, Bam also worked as a host in two episodes of "Punk'd," appeared in three episodes of "Nitro Circus," and created "Bam's Bad Ass Game Show."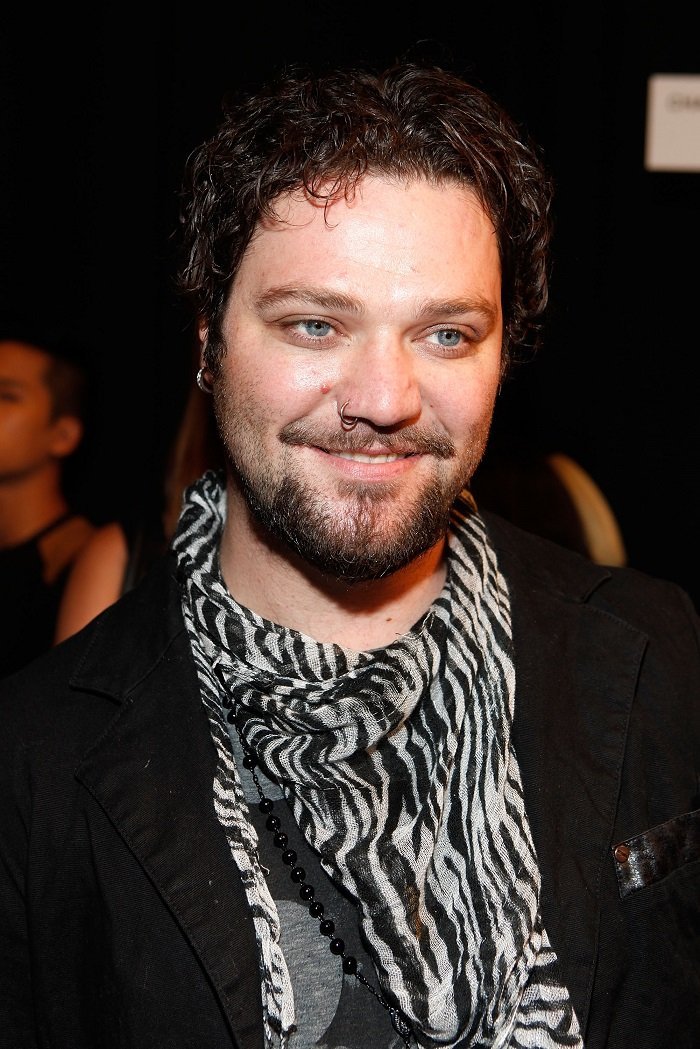 Bam Margera at The Stage at Lincoln Center on September 10, 2011 in New York City | Source: Getty Images
HIS ADDICTION TO ALCOHOL
Unfortunately, Bam Margera is one of the many examples that being young and famous could be a double-edged weapon. He has been an alcoholic since his twenties, a fact that became evident in "Viva La Bam" and behind-the-scenes clips from the "Jackass" movies wherein he appeared intoxicated.
In July 2009, he was taken to the hospital after spending four days drinking alcohol. Less than six months later, in December, Bam entered rehab for the first time but dropped out after four days.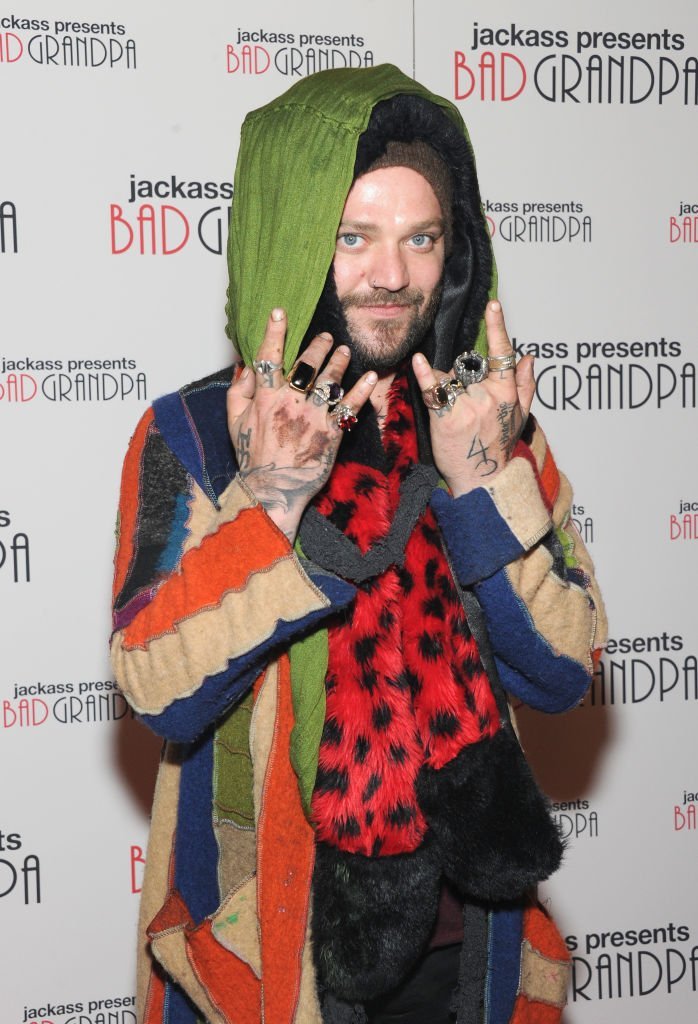 Bam Margera at Sunshine Landmark on October 21, 2013 in New York City | Source: Getty Images
GETTING IN AND OUT OF REHAB
His situation got worse after Ryan Dunn died in a car accident for driving under the influence of alcohol in 2011. Bam considers that he lost control of his drinking problem in 2012 when he couldn't skate due to bone spurs and began drinking to "kill the boredom."
Even though he entered rehab again in 2015, he didn't finish the program, which prompted his mother to make him be part of the VH1's show "Family Therapy with Dr. Jenn."
Thanks to that intervention, Bam Margera remained sober for several months but eventually relapsed. By 2016, he tried to focus on his skating career and moved to Spain, but went back to the US when his child, Phoenix Wolf, was born in December 2017.
In January 2018, probably encouraged by Phoenix's birth, Bam entered rehab for the third time and remained sober for seven months. Unfortunately, he was robbed at gunpoint in Colombia that year and relapsed.
HIS TROUBLED 2019
Bam entered rehab for the fourth time in January 2019 but left only ten days later, claiming that he could take care of his problem on his own. In August 2019, Bam posted several videos on Instagram pleading for Dr. Phil's help.
After an interview, Dr. Phil and Bam agreed to complete a 60-90-day program. However, the former skater called it off less than a week later. On August 14, only days after leaving rehab, Bam was arrested in Los Angeles.
Police was called to the Luxe Hotel bar after he got into an argument with other hotel guests and also refused to leave the property. Soon after the arrest, Bam was released on bail and reentered rehab, committing himself to stick to some strict guidelines.
Hours before Bam Margera entered rehab, Dr. Phil told TMZ: "I hope he can resume treatment. My attitude is NEVER surrender to the disease. It is a tug of war, and you just can't ever drop your end of the rope."
Sources close to the family reportedly told TMZ that Bam was probably off his bipolar disorder medication, which might explain his meltdown at the hotel. At the moment, Bam is expected to be in the rehab facility. Hopefully, this time will help the former skater for good.
Please fill in your e-mail so we can share with you our top stories!