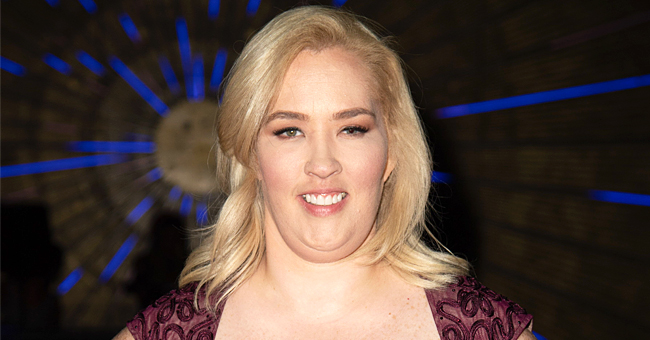 Getty images
TMZ: Mama June Reportedly Has Garage Sale after Choosing to Stay with Boyfriend Geno
Mama June reportedly put up her belonging for sale on Facebook marketplace after refusing to dump her boyfriend, Geno, and seek professional help following a crack bust.
Shortly after the television personality, Mama June, lost her daughter to childcare support due to her substance abuse and gambling problem, she is reportedly about to lose all her belongings as well.
GARAGE SALES
TMZ reported that the 40-year-old was having a garage sale to clear out her apartment. Supporting the mother is her boyfriend, Geno Doak, who shares her addictions.
A video from the alleged clearout sales surfaced online, and more than ever, it was apparent that the mother of one needed help.
The video showed the interior of the apartment in a state of disarray, while the TV personality and her boyfriend were lost in a heated discussion.
June could be seen holding on to a wad of cash, which was supposedly the proceeds from the garage sales so far.
JUNE SHANNON IS BACK TO HER OLD VICES
Some of the buyers who patronized the couple awaiting trial, allegedly saw traces of needles and syringes lying around the house while the biddings were going on.
Going by these reports, it is quite certain that the mother of two was still not over her old ways, despite her recent arrest, and an awaiting-trial status.
But, how much improvement could one expect from the gambling and drug-addicted mom, given that she chose to remain with Geno, who was the alleged bane of her addictions.
Worse still, she decided to do so at the cost of losing her daughter, Honey Boo Boo, (Alana Thompson).
HONEY BOO BOO NOW LIVES WITH PUMPKIN
A statement from a reliable source claimed that, following June and Gino's arrest in March for crack possession, the 13-year-old was left in custody of her big sister, Lauryn Shannon (Pumpkin).
The concerned sister threatened to start a custody battle against her mom for the custody of her little sister if their embattled mom refused to break up with her boyfriend and go to rehab.
The TV personality, however, does not seem the least concerned and has declined all offers to win back her teenage daughter, according to reports from TMZ .
If the custody battle happens eventually, as it should, there is no doubt that Pumpkin would emerge as her sister's legitimate guardian, given that living with a drug addict and alcoholic like Geno was not a safe environment to raise a child.
That, and the 40-year-old's unwillingness to seek professional help.
Please fill in your e-mail so we can share with you our top stories!