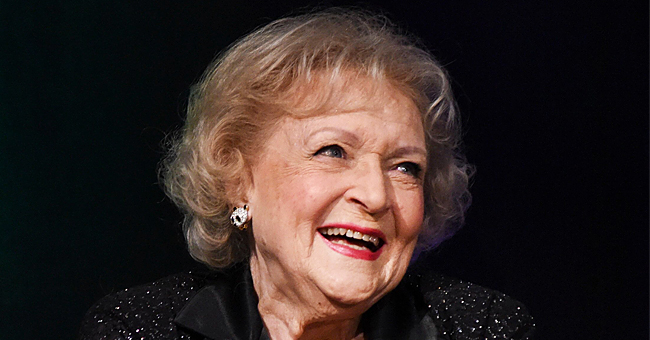 Getty Images
Betty White Wishes Smokey the Bear a Happy 75th Birthday (Photo)
The legendary actress Betty White wished her "favorite, furry firefighter" Smokey Bear with a sweet message on his 75th birthday.
America's most famous forest ranger, Smokey Bear, celebrated his 75th birthday on August 9. He has been actively reminding American nature lovers about the ways to prevent human-caused fires since the day he was born in 1944.
On his special day, actress and comedian Betty White paid tribute to Smokey through a heartwarming post on Instagram.
CELEBRITIES JOIN THE HISTORIC WILDFIRE PREVENTION CAMPAIGN
"Only you can prevent wildfires," Smokey's iconic message says, which is also the longest-running public service ad campaign in America's history.
Celebrities including Sam Elliott, Stephen Colbert, Betty White, and Jeff Foxworthy have joined the campaign to speak on behalf of Smokey to spread awareness about wildfire.
Here's a video from the historic campaign where Betty White lent her voice to expand on Smokey's iconic catchphrase.
With the help of his celebrity friends, Smokey can quickly spread his message to more people. His contribution towards raising awareness about wildfires is truly remarkable.
BETTY'S 97th BIRTHDAY BASH
The Emmy winning actress Betty White celebrated her 97th birthday on January 19, and it was a fun-filled affair.
Ever so lively, the queen of game shows celebrated her special day with a poker party with her friends. What a way to celebrate!
Smokey Bear wished the iconic star a happy birthday with a special Instagram post.
"As I approach 75, I have a profound respect for anyone who is older than me. One of those people dear to me is none other than @BettyMWhite. Happy 97th, Betty!" he wrote.
At 97, she looks radiant and playful as ever.
Please fill in your e-mail so we can share with you our top stories!