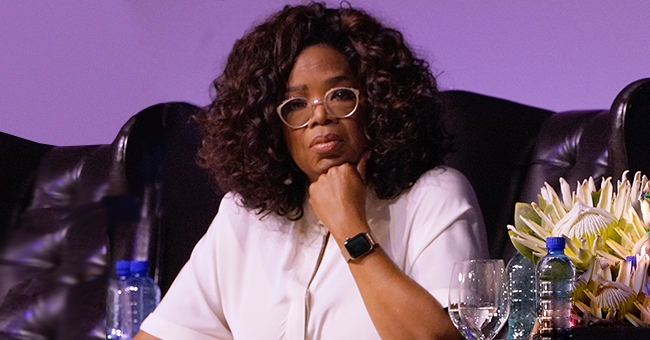 Getty Images
Details behind the Deaths of Oprah Winfrey's Half-Siblings
Oprah Winfrey's life, despite her successful career on television, has been marred by tragedies, including the death of two of her half-siblings. Unfortunately, the way their life ended is quite heartbreaking.
Oprah Winfrey is one of the most successful TV personalities in the world today, but unfortunately, wealth does not stop death or prevent heartache.
HOW OPRAH LOST HER HALF-SIBLINGS
Growing up, Winfrey had two half siblings — brother, Jeffery Lee, and sister, Patricia Lloyd Lee — whom she was not very close to although they shared the same mother, Vernita Lee.
In 1989, Jeffrey passed away at the young age of 29 at his birthplace of Milwaukee, Wisconsin. Before his demise, he was diagnosed with AIDS, and at his death, he had only his mother, Vernita, and his partner with him.
Years after the terrible loss, in 2003, Winfrey and her mother suffered another painful loss when the TV host's younger sister, Patricia passed away. Patricia who was a drug addict's death was ruled as drug-related.
LIFE HAD A SURPRISE FOR WINFREY
With the loss of both of her siblings, the billionaire daytime host became an only child; however, life had a surprise for her. Seven years after Patricia died in November 2010, Winfrey discovered that she had another half-sibling, Patricia Amanda Faye Lee.
During a special segment on OWN in 2011, the sisters detailed how they got back together. The new sibling was given up for adoption by Vernita in 1963 and when she clocked 20, she began to search for her family.
The best part of the sisters' reuniting, as revealed by Oprah, was that the new Patricia shared an uncanny resemblance and mannerism with her deceased namesake.
It was like getting an improved version of her deceased sister. The award-winning TV host was equally impressed with the fact that her new sibling did not sell out the story to the press.
Having gone through betrayals from family members who shared details of her life with the press, Winfrey saw Patricia as a breath of fresh air, and after all she's endured in the past, it was exciting to have a sibling who was not out to extort her.
Winfrey has gone through a lot in her life; so much that it inspired Kitty Kelly to write the unauthorized autobiography, "Oprah."
Despite the good and bad experiences, the TV host forges ahead with the words, "What you have done is past, and only you get to decide what your future will be."
Please fill in your e-mail so we can share with you our top stories!