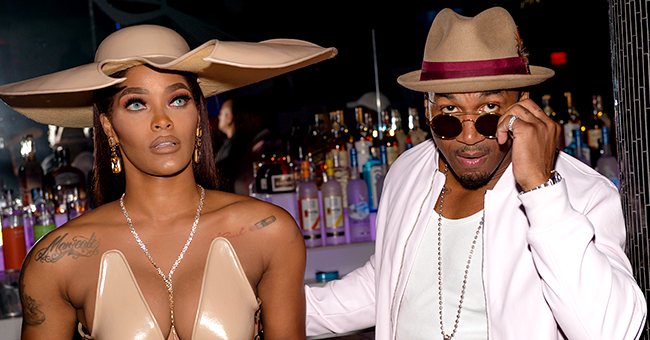 Getty Images
Stevie J Reunites with Joseline Hernandez in Group Photo Amid Daughter Bonnie Bella Custody Battle
In a surprising turn of events, Stevie J shares a photo with his ex Joseline Hernandez amid their custody battle over their daughter.
The "Love and Hip Hop Atlanta" star shared a photo of a "working lunch" that he had with his ex, Joseline Hernandez, who was carrying their two-year-old daughter Bonnie Bella on her lap.
With the ex-couple was their fellow "Love and Hip Hop" co-stars, Benzino, Akbar V, and Sierra Gates, who were all gathered for lunch.
A Business Meeting
While they are currently in a custody battle with one another, Stevie reveals that he is actually meeting with all of them because of a new show. Also included during the lunch was Joseline's current boyfriend, DJ Ballistic, and Stevie's attorney, Adamma McKinnon.
So regardless of what's going on with them in court, Stevie was willing to meet with them for business, as it will benefit their daughter in the long run.
Of course, Joseline also shared the photo on her own Instagram, captioning it with "Client Lunch Love n Hip Hop Style!!! God is great."
Fighting over Custody
Earlier this year, Stevie J called out his ex over his concerns for the safety of their daughter. He was also hoping to gain custody of his daughter, claiming Hernandez tried to cut him out of their daughter's life.
After settling their custody battle in 2018, Stevie J went back in court to seek primary custody of his daughter. The producer/reality star claims that Joseline has been shutting him out of his daughter's life, and he is unable to communicate with her.
He claims that these are all violations of their initial custody agreement, and he'd rather take it to court again.
A New Take on Co-Parenting
However, the recent turn of events makes it unclear whether or not they were able to settle things amicably, or if he is now more involved in Bonnie's upbringing.
With a new show on the way, the couple might be taking co-parenting differently, especially since the rest of the world is able to see how they raise their little girl.
Please fill in your e-mail so we can share with you our top stories!