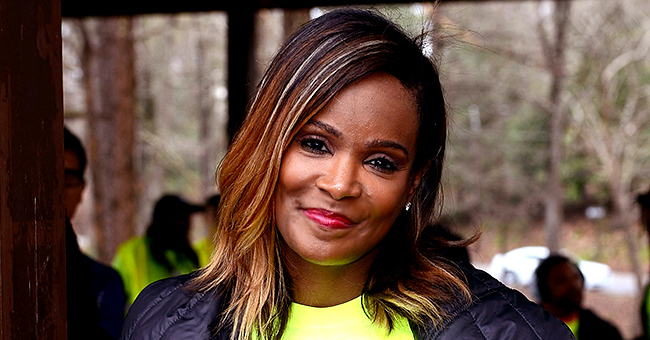 Getty Images
Usher's Ex-Wife Tameka Foster Creates Animated Series in Honor of Late Son Kile Who Died at Age 11
Tameka Foster's latest project is a children's animated series in honor of her late son, Kile Foster, who passed away on July 2012.
The show, entitled "The Odd Life of Kile Lyles," narrates the story of a middle-school student with superpowers. After he visits a toy museum, he left with more than just a toy. It turns out, he bought a mood ring that provided him with superpowers and he uses this to make a difference in every way he can, without breaking his bedtime.
The Odd Life of Kile Lyles
Kile then creates an alter ego, who saves the world and fights crime all before bedtime. According to his show's official Instagram page, Kile is an 11-year-old mastermind.
"When Kile is not creating art, he can be found in his room working away on one of his many inventions."
Bringing Kile's Dream to Life
Tameka created the animated series because her son had dreams of having his own show on Nickelodeon or Cartoon Network. Now, his own show, "The Odd Life of Kile Lyles," will be a 3-D 10-episode series.
Aside from just making sure she keeps her promise to her son, Tameka wanted to increase the representation of black kids in the animated world, and make them feel included.
"There is a lack of positive representation in media for our black youth and I'm hoping to change that," she shared on Instagram.
Foster has been self-funding the project since 2013, and now that it's almost come to life, she is hoping that crowdfunding will help her get there.
Aside from Kile, Tameka has four other children. Kile has a full brother named Ryan Glover Jr., and three half brothers, Naviyd Ely Raymond, and Usher Raymond V, whom Tameka shares with Usher, and Darren, whom she had from a previous relationship.
Please fill in your e-mail so we can share with you our top stories!