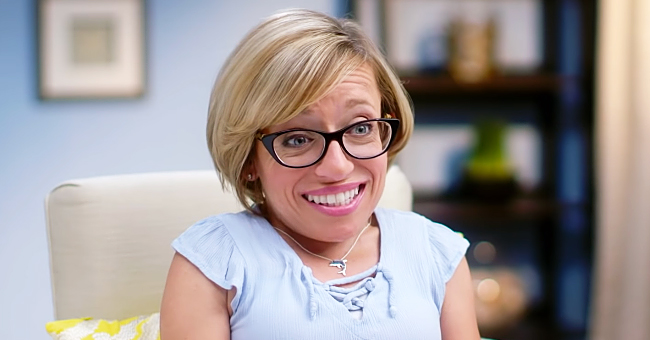 youtube.com/TLC
Jennifer Arnold's Daughter Zoey Shows off Her Bollywood Moves in a Dance Class

Jennifer Arnold's daughter, Zoey, is staying true to her heritage. The little girl is learning Bollywood dance moves, and she's pretty good at it.
Jennifer Arnold's daughter, Zoey, has taken up learning Bollywood moves since moving to St. Petersburg, Florida.
In a video shared by TLC on YouTube, the little girl is seen learning steps from her dance instructor, and by all indications, she's learning very fast.
Arnold speaking about her daughter's new passion, said Zoey has been taking the class for about a month and is getting ready for a recital. She added that her little girl loves it, and they are quite fortunate to have found a Bollywood dance school.
The "The Little Couple" star, and her husband, Bill Klein, adopted their daughter from an Indian orphanage. The TV stars once said that after they brought her home, she cried a lot, and would not let her father hold her.
Arnold also had trouble bonding with the little girl, but things worked out between the reality stars and their daughter eventually. The TV couple also shares another child whom they adopted in 2013, William.
William is originally from China, and unlike when the parents-of-two brought Zoey home, their son took to them instantly. In an interview at the time, Arnold said,
"I believe he was meant to be ours before he was born," adding that she wanted him from the moment she met him.
The medical doctor is incapable of carrying a pregnancy to term due to her skeletal dysplasia. She and Klein tried using surrogacy, but after their surrogate suffered a miscarriage, they chose to adopt. Arnold's condition also causes joint degradation, and she recently underwent hip replacement surgery.
The surgery is the third the TV star has had on her hips and the 35th in her life. When the mum-of-two was 2-years-old, she had well-acclaimed doctor Ben Carson operate on her at John Hopkins Hospital to fix her cervical spine fusion.
Every time Arnold goes under the knife, Klein worries about her waking up and making it out alive. Fortunately, the reality star has survived all her procedures so far, and despite being nervous before every surgery, she is optimistic about coming out alive each time and having lots of years to spend with her family.
Please fill in your e-mail so we can share with you our top stories!