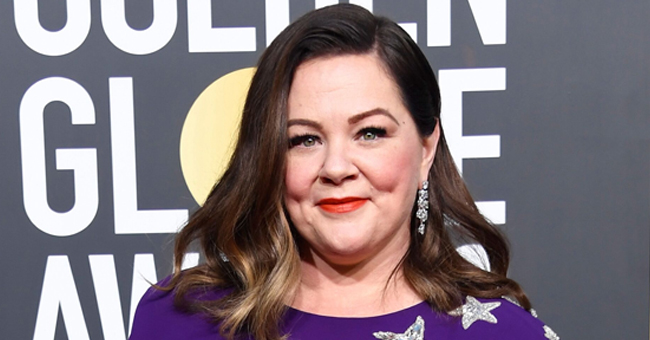 Getty Images
Melissa McCarthy Shares Throwback Photo with Lookalike Sister Margie
Melissa McCarthy looks just like her sister, Margie McCarthy, in a throwback picture she posted of the two of them together.
Melissa McCarthy just took a stroll down memory lane with a retro picture featuring her sister, Margie McCarthy. The two pose side by side in the picture she captions:
"My sister Margie and I The year - 1986.The choice - denim on denim. Regrets? NONE."
It's not every day that you can coordinate an outfit with your sibling and look effortless doing it. Wearing matching denim tops and glowing smiles, the McCarthy sisters are #sistersgoals.
Fans responded to the picture and pointed out how similar the sisters looked when they were younger.

Fans react Melissa McCarthy throwback picture with her sister | Instagram.com/harley_quinn102309

Fans react Melissa McCarthy throwback picture with her sister | Instagram.com/carnie68

Fans react Melissa McCarthy throwback picture with her sister | Instagram.com/bonniegrrl
Melissa and Margie are the only children to parents, Sandra and Michael McCarthy. The actress's family live a relatively simple life. Margie stays away from the public eye.
Her father worked as a farmer in rural Illinois. Proving just how normal her family is, it is reported that her father missed Melissa being bestowed a star on the Hollywood Walk of Fame because he had to de-weed a lake.
Michael missing the event to do some gardening shows their comical family dynamics.
Melissa has another funny man in her family. Melissa is married to comedian and filmmaker Benjamin Scott Falcone.
They have been married since 2005 and have two daughters together: Vivian Falcone and Georgette Falcone.
Melissa's family has played an integral role in shaping her identity as an actress. She often accredits her confidence to the way her mother raised her and Margie to be, as women. Speaking on how age and motherhood have shaped her self-confidence, McCarthy tells Hollywood Reporter:
"At 20, I would have been like: 'Don't they like me? Was it my hair?' At 41, I think the things that define me, I hope, are a lot more than those kinds of petty things."
Recently, the comedian responded to comments about her role in the 2016 remake of Ghostbusters saying to Stellar, "I'm always astonished when people are so quick to lash out negatively." She adds a witty comeback saying, "but I also have a sneaking suspicion that they didn't have a great childhood — and I'm not the one who ruined it."
Melissa exudes the kind of confidence to fight against body-shamers, Instagram trolls, and even movie critiques. Her comedic caption with her sister, in which she writes, "No regrets," shows her unapologetic nature.
Please fill in your e-mail so we can share with you our top stories!