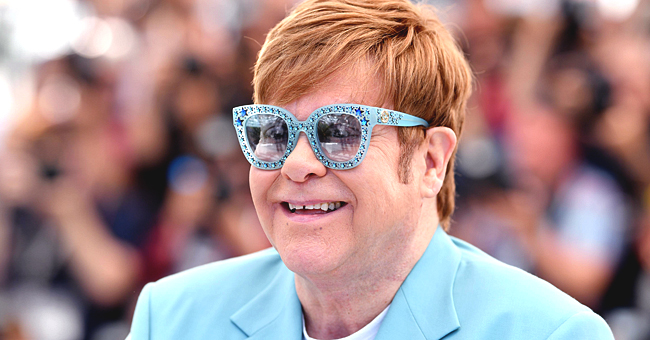 Getty images
Elton John Defends Meghan Markle & Prince Harry's Use of a Private Jet for Their Vacation in Nice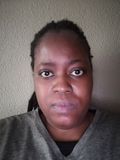 Over the weekend, images of Prince Harry and his wife disembarking from a private jet went viral with fans being upset at the extravagance which they believed was paid for by British taxes.
Last week, Prince Harry and Duchess Meghan had the internet buzzing after images of them getting off a private jet with baby Archie went viral. Fans were upset that the Royal couple was wasting British taxpayer's monies by traveling in luxury.
However, on Monday, singer Elton John came to their defense by explaining the private jet. The star shared an image on Twitter of the Royal couple greeting some children and wrote a caption aimed at the press.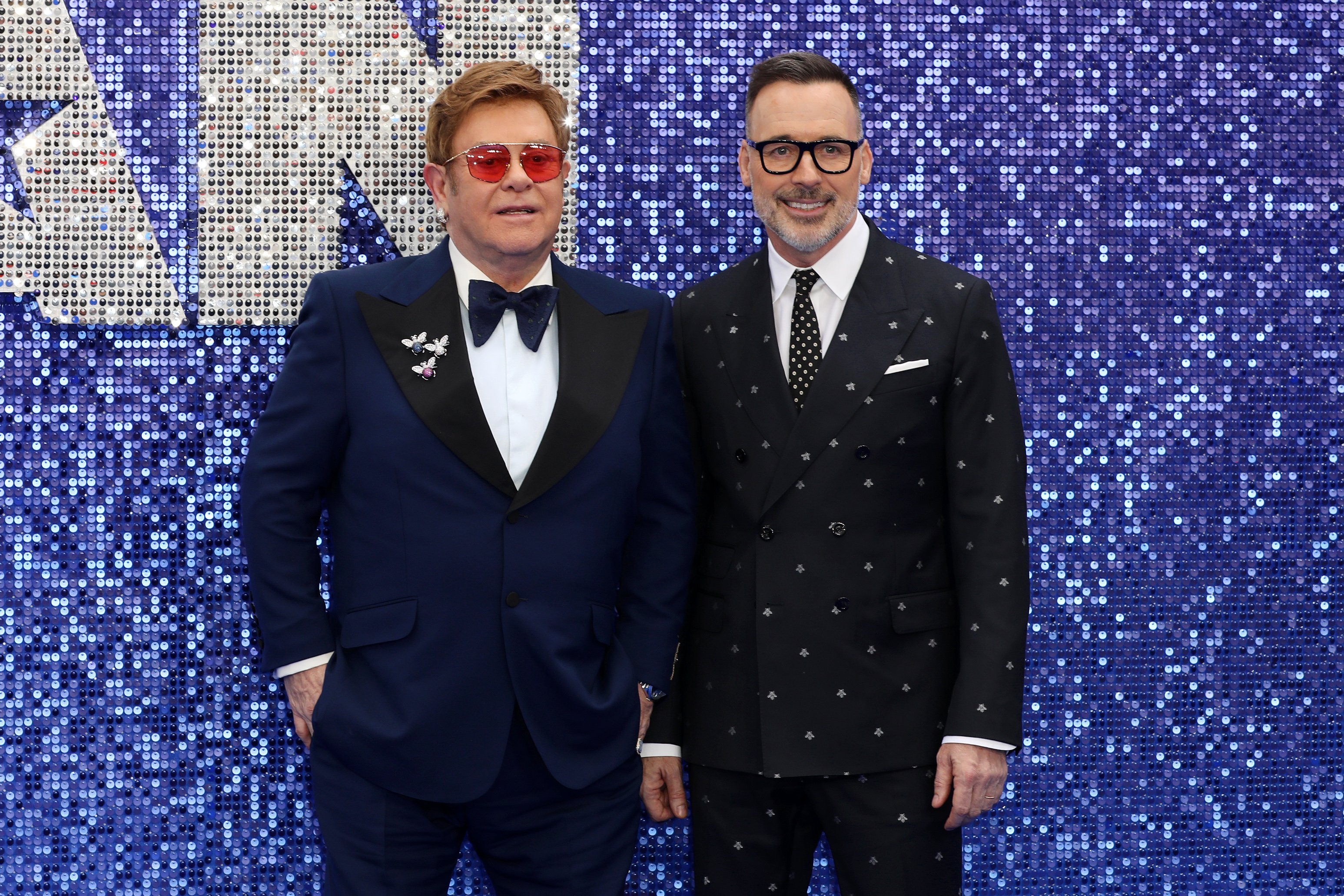 Sir Elton John and David Furnish at the 'Rocketman' UK premiere at Odeon Luxe Leicester Square on May 20, 2019 in London, England | Photo: Getty Images
He wrote:
"I am deeply distressed by today's distorted and malicious account in the press surrounding the Duke and Duchess of Sussex's private stay at my home in Nice last week."
In a string of replies to his post, he explained why he was defending them. Referencing Harry's late mother, Princess Diana, whom he was close to, John shared that he felt "a profound sense of obligation to protect Harry and his family."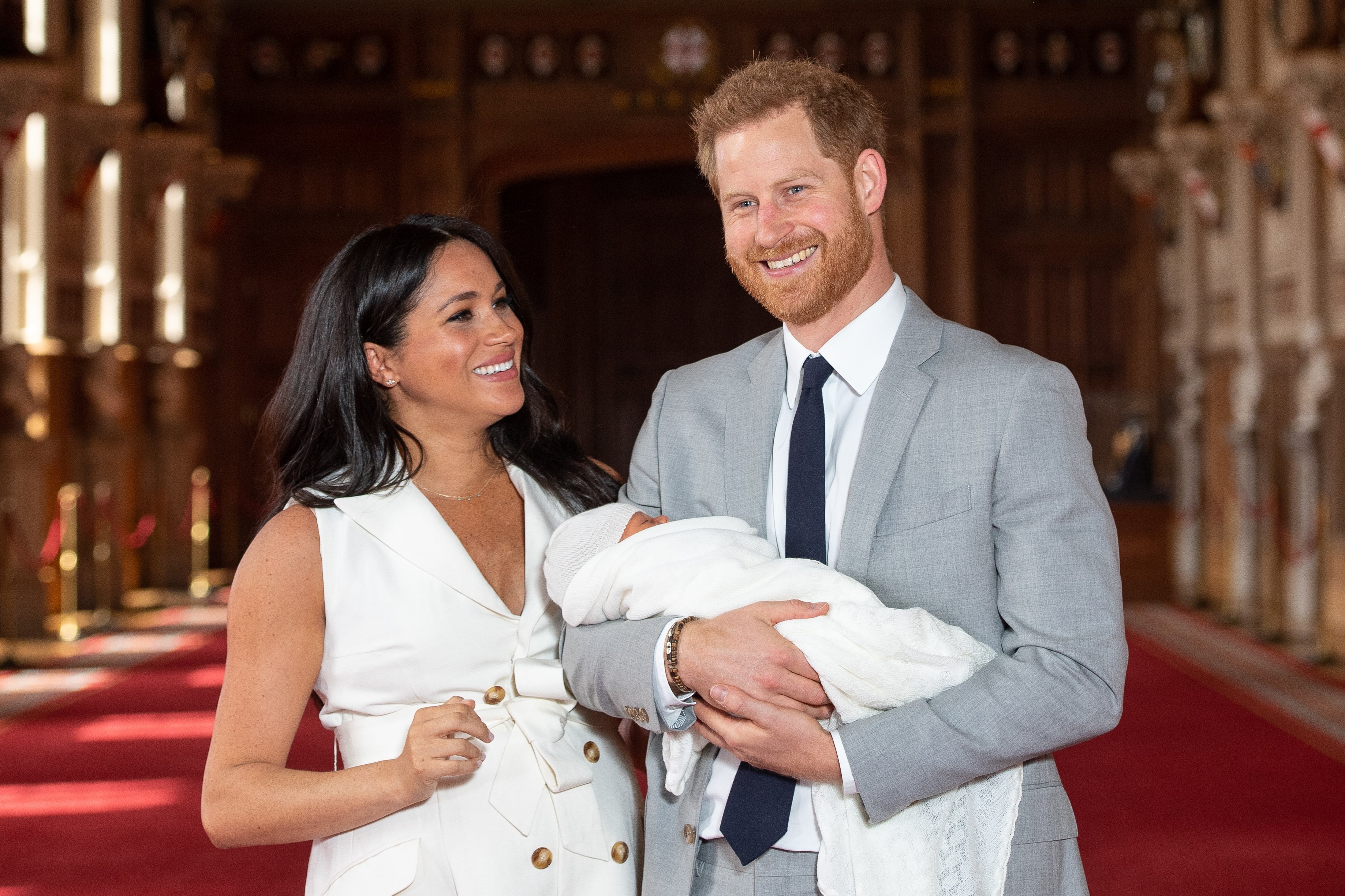 Prince Harry and Duchess Meghan pose with their newborn son Archie Harrison Mountbatten-Windsor during a photocall in St George's Hall at Windsor Castle on May 8, 2019 in Windsor, England | Photo: Getty Images
The singer, who was close to Diana, explained that he wanted to protect the couple "from the unnecessary press intrusion that contributed to Diana's untimely death." The princess died in a car accident after the vehicle she was driving in was hounded by the paparazzi.
John explained that he and his husband, David Furnish, wanted to help the family have some downtown after a busy year and their "dedication to charity." He stated that he was the one who provided the private jet to allow them privacy and protection as they traveled to his home.
Addressing the issue about the carbon footprint the Royal's were creating, the singer revealed that the flight was "carbon neutral" in support of Harry's "commitment to the environment." John also shared that he'd made a" contribution to Carbon Footprint™" as well.
Private jets tend to carry fewer passengers than commercial planes. That means they end up burning much more fuel per person per hour and the carbon footprint is quite significant.
In September's edition of "British Vogue," spoke about environmental issues and his love for nature. Last month he took to his and his wife's Instagram page to urge people to make a difference.
John ended his post stating:
"I highly respect and applaud both Harry and Meghan's commitment to charity and I'm calling on the press to cease these relentless and untrue assassinations on their character that are spuriously crafted on an almost daily basis."
Harry and Meghan were pictured leaving the south of France over the weekend in a fourth trip by private plane in just 11 days. The pair visited John and Furnish at their home of Castel Mont-Alban.
Please fill in your e-mail so we can share with you our top stories!