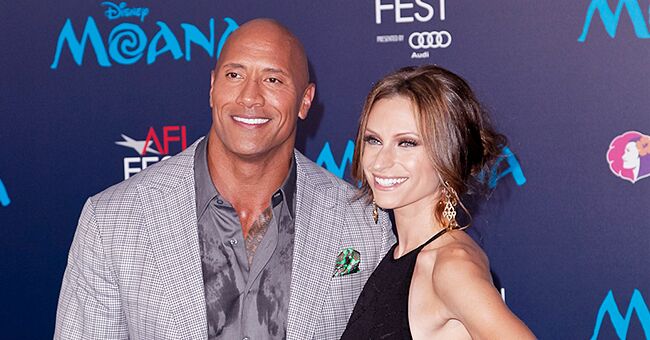 Getty Images
Dwayne 'The Rock' Johnson and Lauren Hashian Could Have Married a Year Ago but Put off the Event

Dwayne "The Rock" Johnson revealed why he and his girlfriend, Lauren Hashian, chose to tie the knot only this year.
After numerous questions have been asked about why Dwayne "The Rock" Johnson did not walk his girlfriend down the aisle sooner, the "Rampage" star told ET's Nancy O'Dell a reasonable answer as to why not.
A POSTPONED WEDDING
"We were going to get married in the spring, and we got pregnant," Johnson revealed last year. "Lauren felt like, well, you know, mama [doesn't want] to take pictures being pregnant in a wedding dress."
Dwayne Johnson, Jasmine Johnson, and Lauren Hashian at the Dwayne Johnson Star Ceremony. | Source: Getty Images
Johnson and his girlfriend, Lauren Hashian, were already parents to two-year-old Jasmine and were expecting a second child. While the couple was sure about taking their relationship up a notch, the big when wasn't answered abruptly.
"We're just going to wait and not quite sure when, but it's going to happen," Johnson added.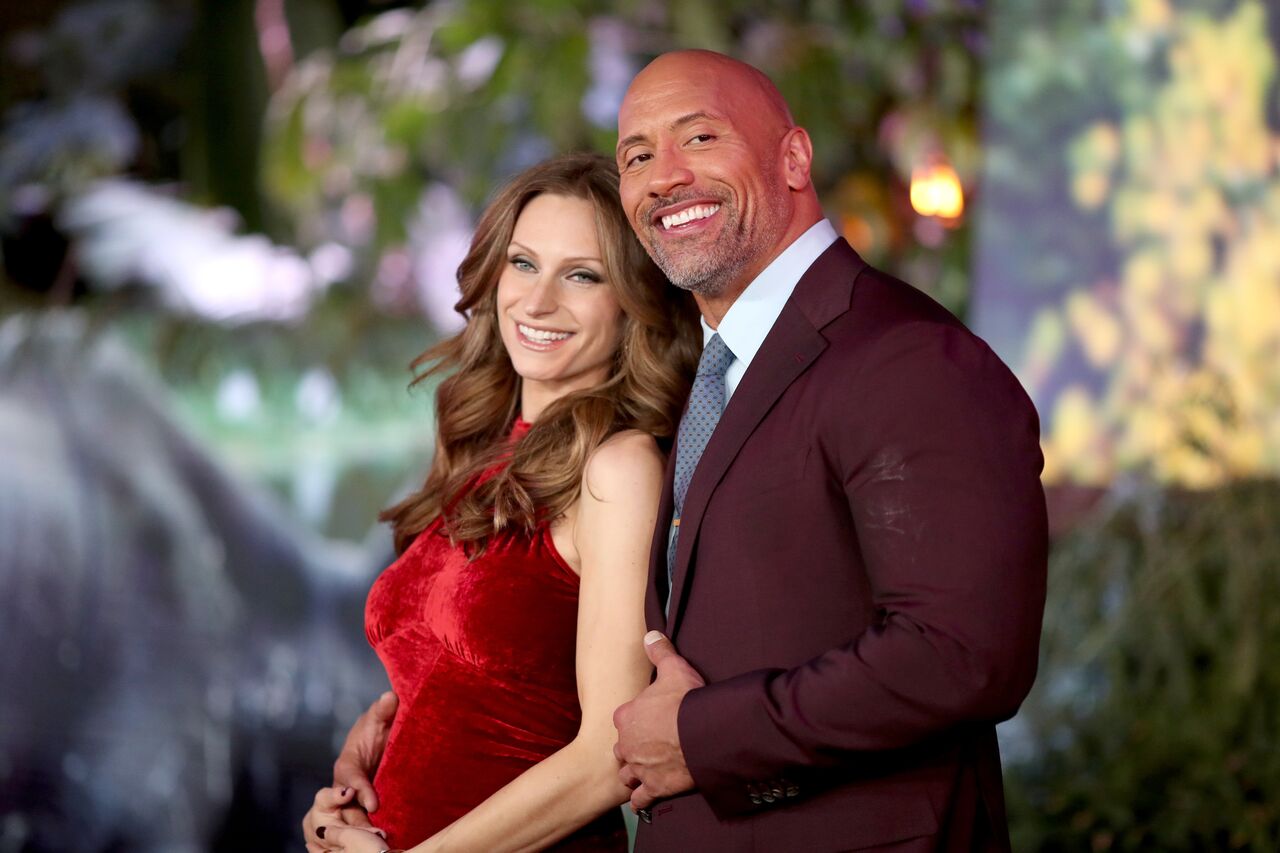 Lauren Hashian and Dwayne Johnson at the premiere of "Jumanji: Welcome To The Jungle." | Source: Getty Images
RECENT MARRIAGE UPDATE
On Monday, the "Hobbs & Shaw" star revealed their union, which happened in Hawaii, on August 18, after eight years of dating. Johnson shared two photos of the bride and groom before a scenic sunset landscape.
Johnson and Hashian met while the actor filmed "The Game Plan" in 2006, but it wasn't until the following year that they formally dated. Last month, speculation spread about a secret wedding taking place, which the actor denied.
"I just refer to her as my wife all the time. So a lot of people are like, Oh, did you get married?" he said. "I'm like, 'No. Easy. Don't rush big daddy."
BABY TIANA
Johnson welcomed his second daughter with Hashian on April 23 of last year, who they named Tiana Gia Johnson. Young as she was, Tiana's father already promised to love, guide, and protect her for as long as he lives.
In a lengthy and emotional post, the actor shared his joy and shared his gratefulness to be "raised and surrounded by strong, loving women." He also left words of advice for men who have special ladies in their lives.
Please fill in your e-mail so we can share with you our top stories!