Dwayne Johnson welcomes a baby girl, sharing an adorable first-ever photo together
He may be tough on screen, but the Rock melted like butter when he held his newborn daughter in his arms.
Dwayne "The Rock" Johnson become a father for the third time on the 23rd of April 2018, as he and his wife Lauren Hashian welcomed baby Tiana Gia Johnson, reported PopCulture.com.
The movie star revealed in an emotional Instagram post that Hashian had labored like a 'true rock star' to bring baby Tiana into the world.
Tiana is The Rock's third daughter and Hashian's second. The couple already had a 2-year-old, Jasmine Lia. Johnson has declared that he is blessed to have been surrounded by exceptional women all his life, and after witnessing Tiana's birth, he has a new admiration for mothers.
He extolls all men to be present and take an active part in their children's delivery, holding their partner's hands and watching their baby being born. He declared the experience to be 'life-changing.'
"Skin to skin. Our mana. Blessed and proud to bring another strong girl into this world. Tiana Gia Johnson came into this world like a force of nature." 
Dwayne Johnson,  PopCulture.com, 23rd of April 2018
He revealed the promise he made to tiny Tiana: that he would be there to love, protect, guide and make her laugh for the rest of his life.
Johnson said that as a man who wears many hats and has taken on many responsibilities throughout his life, none makes him prouder than being the father of three beautiful girls.
Johnson shares a sixteen-year-old daughter, Simone Alexandra, with ex-wife Dany Garcia to whom he was married from 1997 to 2007.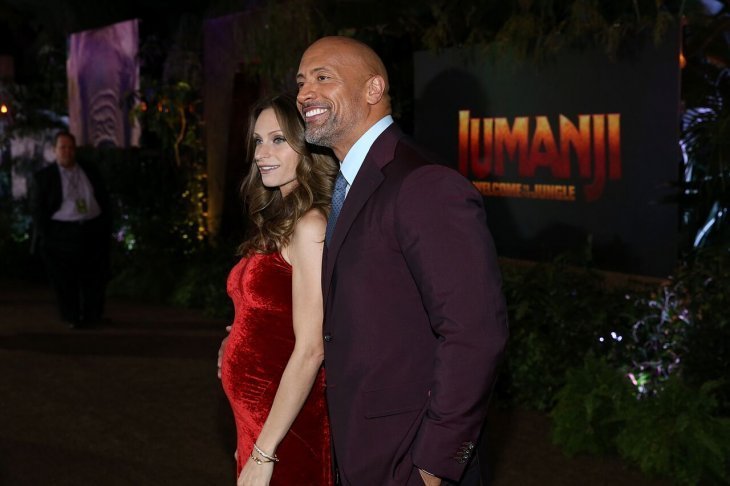 The Jumanji: Welcome to the Jungle star posted a heartwarming photo of himself cradling the tiny Tiana on his chest, as he looks at her with the sweetest expression. 
The Rock may be a tough guy on the movie screen and the fiercest wrestler in American history, but all that melts away and all that remains is doting daddy Dwayne.