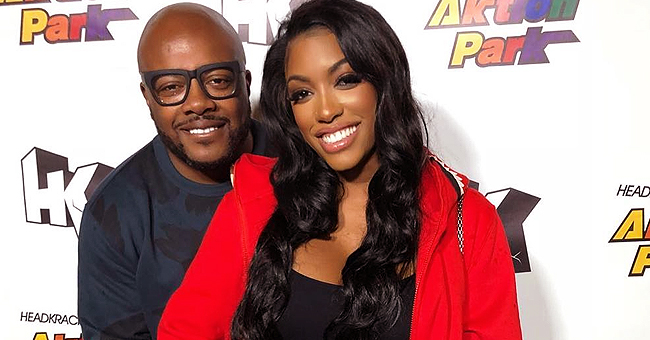 Instagram/porsha4real
Porsha Williams & Fiancé Dennis McKinley Talk Baby No. 2 after Getting Back Together
After their reconciliation, Porsha Williams and Denis McKinley seem to be making some big plans.
Just a few weeks ago it seemed that the romance between RHOA star Porsha Williams and her baby's father, Dennis McKinley was definitely over.
Then, Porsha was seen wearing Dennis' extravagant engagement ring again, and coyly admitted that they were "working on it."
THE ENGAGEMENT IS BACK ON
Porsha admits that the engagement is back on, but that they aren't setting a date for the wedding just yet.
The reality star revealed that she and fiancé Dennis have a lot to work through before reaching that stage.
"I'm pretty much doing everything in my own time. Not that there's anything I'm trying to hide or run away from, but if you love someone and you make a mistake or he makes a mistake or whatever's going on, you gotta make sure that y'all are good at the end of the day," she said.
YouTuber Latasha Kebe accused Dennis of cheating on Porsha
MIXED MESSAGES?
Porsha says she wants to take her time before setting a wedding date, but Dennis is revealing that they are "working" on the next little McKinley, a brother or sister for Pilar Jhena.
"I'd like to work on [baby] No. 2 later. We're going right back in," Dennis said.
PORSHA AND DENNIS HINT AT A BIG FAMILY
It is clear to see that things are on the right path with the loved-up couple, and both agreed that they want more children together. Lots of them.
"I always said, if you're married, go ahead. Be fruitful. That's what supposed to do. Have as many kids – and multiply – have as many kids y'all want, that you can afford," Porsha said.
PILAR JHENA WON'T BE AN ONLY CHILD FOR LONG
Little Pilar had better enjoy being an only child for as long as she can because mom and dad are planning on giving her a whole platoon of little brothers and sisters to boss around.
It is wonderful to see Porsha happy again and to see how much Dennis cherishes his wonderful fiance and his adorable daughter.
So what will be next? A gender reveal, or a wedding announcement?
PORSHA WILLIAMS AND DENNIS MCKINLEY TOGETHER AGAIN
When Porsha Williams and Dennis McKinley announced their breakup in June, fans were heartbroken, especially since the couple had recently welcomed their baby girl Pilar Jhena.
Fortunately, it looks like the couple have mended their fences and the relationship is back on.
But what caused the break up in the first place? YouTuber Latasha Kebe accused Dennis of cheating on Porsha with actress Sincerely Ward, and even though they both denied any wrongdoing, Porsha called off the engagement.
Hopefully, Porsha will soon set the date, and make an honest man out of Dennis!
Please fill in your e-mail so we can share with you our top stories!