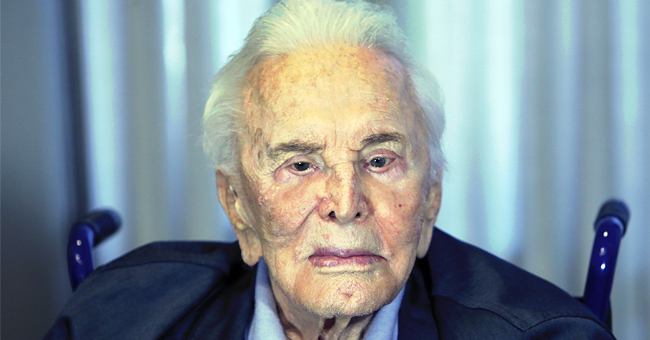 Getty images
Kirk Douglas, 102, Spent Evening with Four Generations of His Family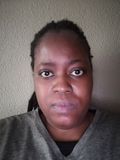 Sunday was a special day for veteran actor Kirk Douglas. He got to spend the evening surrounded by four generations of his family including his son Michael Douglas.
Over the weekend, the Douglas family got together for lunch in Beverly Hills. Michael, 74, and Catherine Zeta-Jones, 49, had four generations of the family around one table in the garden of their home.
Kirk Douglas, 102, was present along with his wife Anne, 100. The youngest person at the gathering was little Lua Izzy, 20-months-old.
Michael Douglas and Catherine Zeta-Jones at the Lifetime Luminaries screening of 'Cocaine Godmother, The Griselda Blanco Story' at Madison Square on November 30, 2017 in New York City | Photo: Getty Images
Michael's children with his wife were also available - Dylan, 19, and Carys, 16. His older son Cameron, 40, who is Lua's father, also featured in the family picture.
Cameron is the actor's eldest son with his ex-wife Diandra Luker, 63, who was married to Michael from 1977 to 2000. In the image shared by Cameron, he was seen standing next to his partner and Lua's mother Vivianne Thibes, 41, an actress and yoga teacher.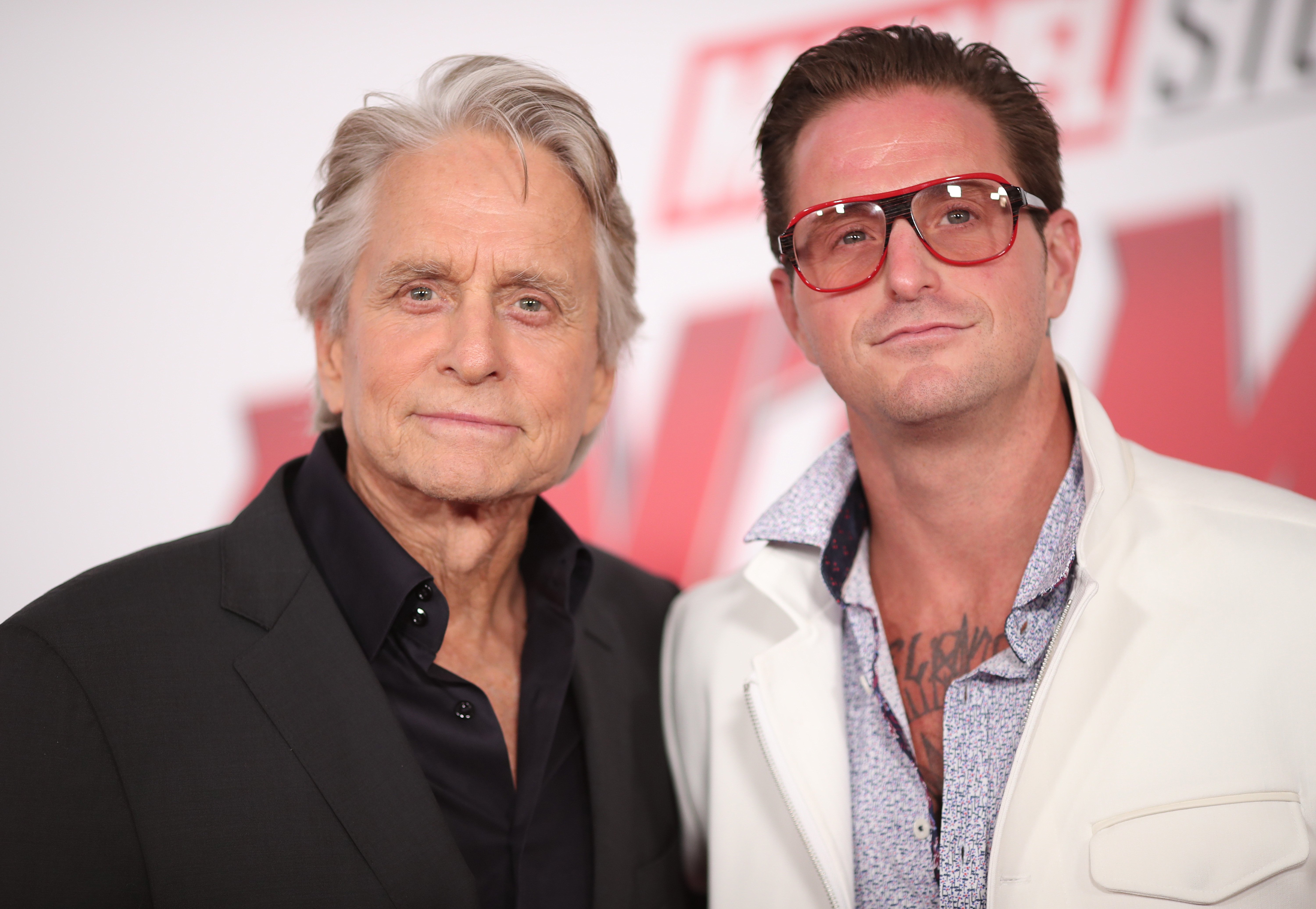 Michael and Cameron Douglas at the premiere of Disney And Marvel's 'Ant-Man And The Wasp' on June 25, 2018 in Los Angeles, California | Photo: Getty Images
Michael's son captioned his image writing: "#Familyfirst..." The star's son was in prison for seven years for drug offenses.
In 2016, he was given an early release and one year later he welcomed his daughter. Cameron and Kelsey Douglas, 24, Michael's niece (Peter's daughter), shared a number of images from the gathering to Instagram.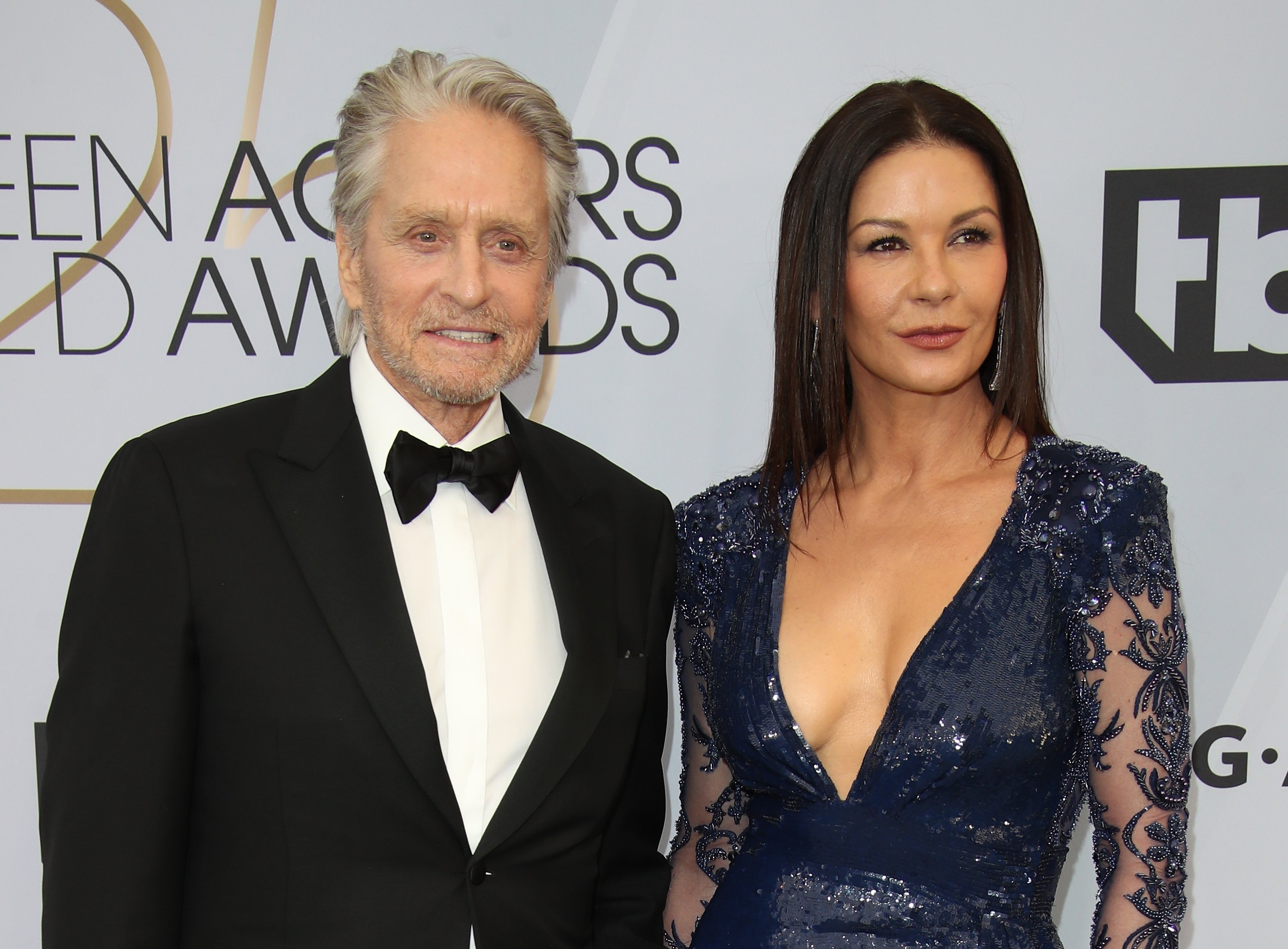 Michael Douglas and Catherine Zeta-Jones at the 25th Annual Screen Actors Guild Awards at The Shrine Auditorium on January 27, 2019 in Los Angeles, California | Photo: Getty Images
Michael's brothers, Peter, 63, and Joel were also pictured. Peter's son Jason, 16, also made it for the event.
Michael and Catherine are going to celebrate their 19th wedding anniversary this year.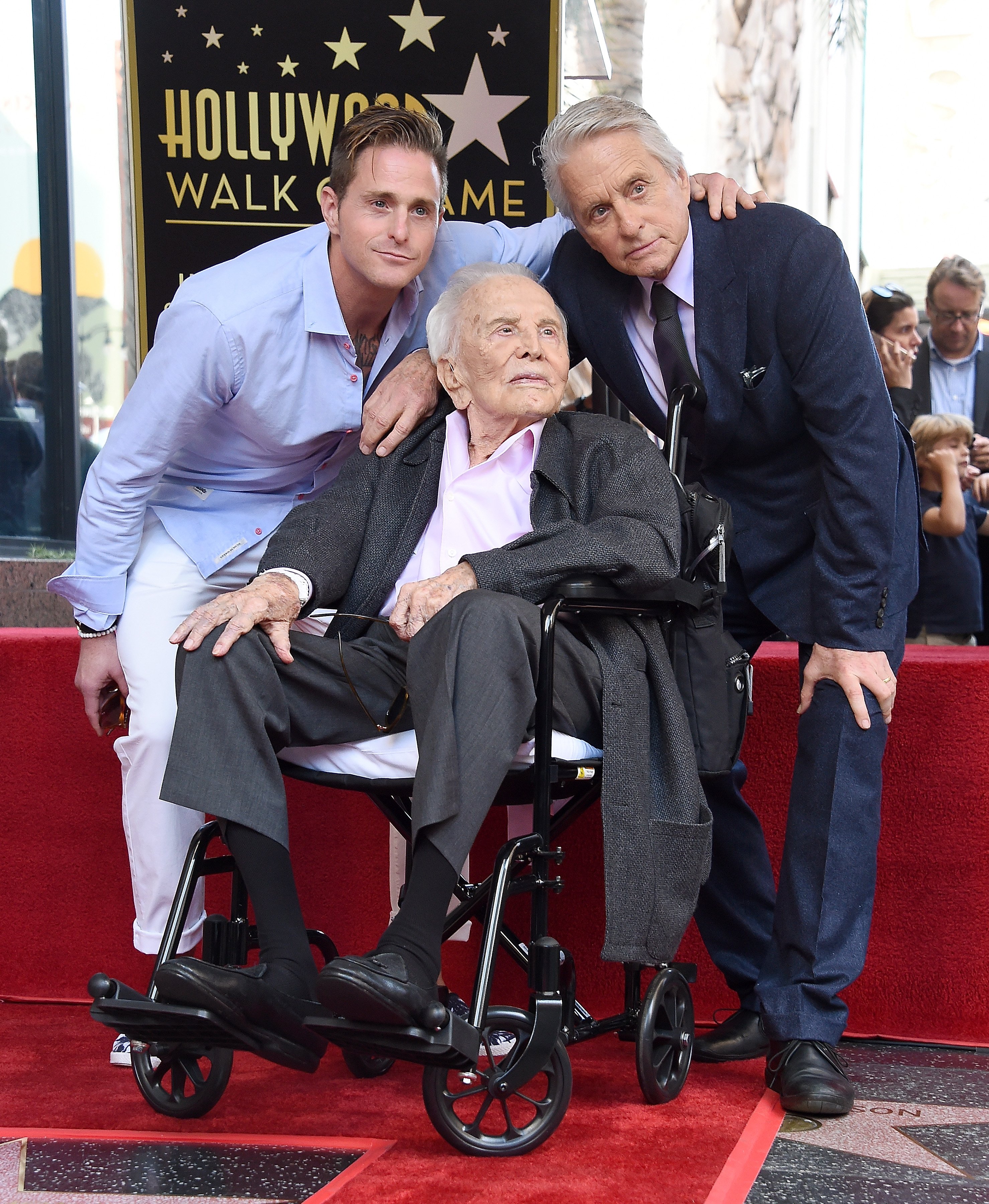 Cameron, Kirk, and Michael Douglas pose at the Michael Douglas Star On The Hollywood Walk Of Fame ceremony on November 6, 2018 in Hollywood, California | Photo: Getty Images
The famous couple met at the Deauville Film Festival in August 1998 after being introduced by Danny DeVito. In November 2000, the pair got married after their New Year's Eve engagement.
Three months before they married they welcomed their first child, Dylan, and Carys was born in 2003.
Last year, Michael discussed his family's plans for Thanksgiving explaining how "hard" it was for him to not always be with them. He revealed that his father had since figured out FaceTime and things weren't easier.
The actor said: "He's amazing. He's discovered FaceTime. He just loves it." On December 9, the oldest Douglas will be turning 103.
Please fill in your e-mail so we can share with you our top stories!