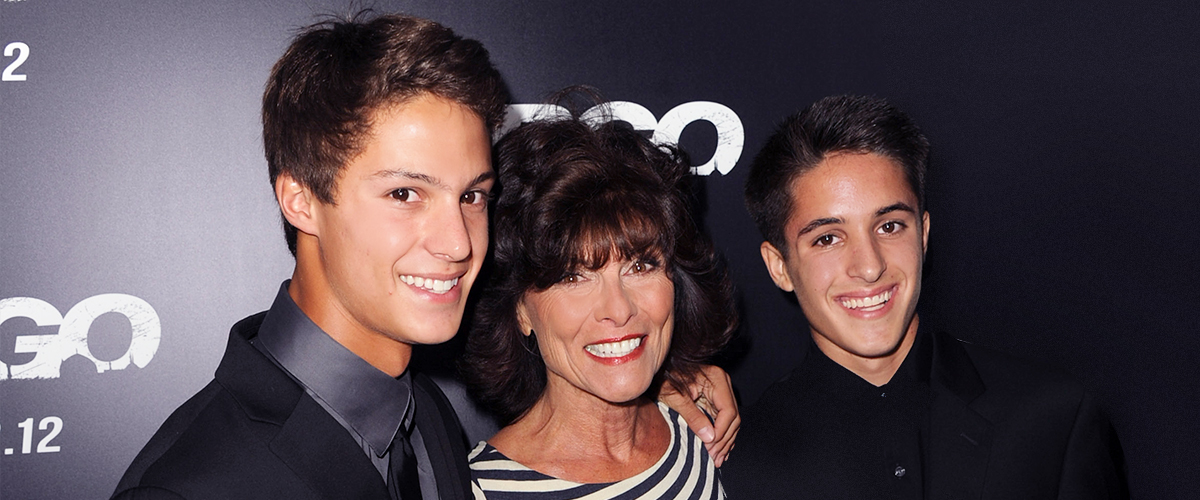 Getty Images
Meet 'Maude' Star Adrienne Barbeau's Grown-Up Twin Sons She Welcomed at 51

Apart from her outstanding acting career, Adrienne Barbeau, who played Beatrice Arthur on "Maude" is known for having twin sons when she was 51 years old.
Adrienne has had two husbands so far. The first one was music director and composer John Carpenter. The couple met each other on the set of "Someone's Watching Me!" in 1978.
ADRIENNE'S ROMANTIC LIFE
In January 1979, they tied the knot and stayed married until 1984. Together, they had a son named John "Cody" Carpenter, born in May 1984.
Adrienne's second husband was actor and producer Billy Van Zandt. They were together from 1992 to 2018. With him, the actress had twin sons, William and Walker, in March 1997 even though she was 51 years old.
HAVING TWINS AT 51 YEARS OLD
According to the NY Post, Adrienne was one of only 144 American women over 50 who had babies in 1997.
In a 1997 interview with the previously mentioned source, she revealed that people would come up to her and say that she was their hero. However, the actress would advise them not to take her as an example.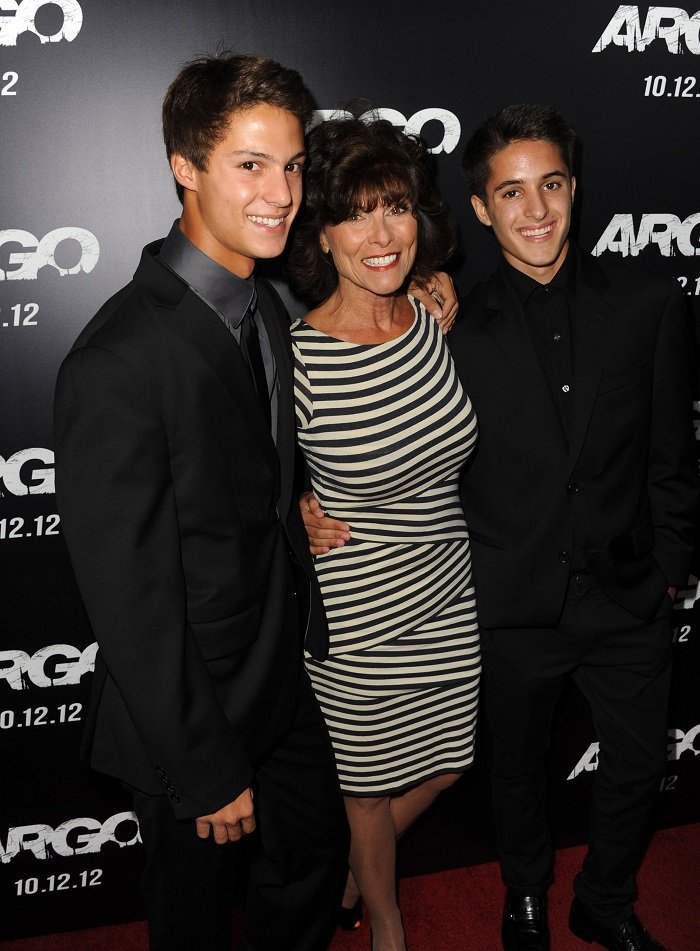 Adrienne Barbeau and her twins at AMPAS Samuel Goldwyn Theater on October 4, 2012 in Beverly Hills, California | Source: Getty Images
While most people might believe that giving birth at 51 would be a challenging ordeal that requires a C-section, Adriana pointed out that she delivered the twins naturally and without drugs.
At the time of the interview, the boys were two years old. The actress admitted that she had not slept ever since they were born, adding that parents eventually get used to being exhausted. She also thanked her then-husband Billy for his "enormous help."
Adrienne also said that raising her first son was nothing compared to doing so with the twins. She admitted that the difference was not her age but the number of babies.
"It's not a valid comparison. There's two of them, which makes them quite different," said Adrienne, who added that Walker and William were "very different" than Cody.
HER CHILDREN NOWADAYS
Years have passed, and Adrienne is 74 years old while Cody is 35 and Walker and William are 22. The three of them grew up to be handsome men who didn't follow on their mother's footsteps.
Cody, however, is related to the entertainment industry as a musician, just like his father. So far, he has worked in the music department of films such as "Halloween," "Love," and "The Devil's Playground."
In Walker's case, judging by his Instagram account, he is focused on a clothing brand named Mine Until Morning. William, on the other hand, is pursuing a music career, and he even produced the video clip for Steven Moses' debut EP titled "Love Me // Leave Me."
WILLIAM'S RISING MUSIC CAREER
In 2018, William was in an interview with Milk.xyz wherein he revealed he learned to produce music on YouTube. The 22-year-old man pointed out he was studying computer music and multimedia at Brown University, where he learned to mix and do sound design.
Apart from that, William said that he was interested in writing lyrics and offering melody ideas to the artists as a way to guide them to "get their point across as best as possible."
He also admitted that his parents played a big part in his career as he grew up "with show tunes playing in my house, like old Frank Sinatra and the Rat Pack type stuff. I grew up playing classic rock guitar around 5th or 6th grade."
ADRIENNE TODAY
At the moment, Adrienne, who worked next to Bea Arthur in "Maude," is still active in the entertainment industry. The last film she worked on was "For the Love of Jesse," released in 2018. In the small screen, the most recent role the actress took was Marion Harper in a 2015 episode of "Revenge."
Adrienne has also worked in the videogame business playing characters in "Halo 4," "God of War: Ascension," "Mad Max," and most recently, "Fallout 76." Finally, the actress has written four books so far. "Make Me Dead," the last one, was released in 2015 and is the third part of her vampire novels.
Please fill in your e-mail so we can share with you our top stories!