Inside the Timeless Love Story of George HW and Barbara Bush
The former First Couple had a love story that seems out of a romantic film, as the two appeared to be destined to spend a lifetime together. What was the longest US presidential marriage in history like?
George H.W. and Barbara Bush passed away in 2018 only months apart from one another, after spending 73 years married. They met for the first time in a dance in Connecticut the year of 1941, while the two were still teenagers.
The last thing that the two lovebirds would have imagined when their paths crossed was that they were going to start a political dynasty that for better or worse was going to shape the fate of contemporary America.
George HW Bush was a President, a war hero, and a family man. The love he felt for his wife Barbara was so inspiring. I'll bet she was waiting for him with her arms open. I never met him, but you just knew he was a good man. Rest In Peace, kind sir. 💔 God Bless his family. pic.twitter.com/JLC0cjNPWA

— Janice Dean (@JaniceDean) December 1, 2018
IT ALL STARTED WITH A DANCE
Actually, all they did was skip song after song during their first meeting, when a friend in common introduced them and the two became immediately taken by one another. He was 17 and she was 16.
"Since I didn't waltz, we sat the dance out. And several more after that, talking and getting to know each other. It was a storybook meeting," the late president recalled in his autobiography.
WAITING FOR EACH OTHER
After going out on a first official date soon after running into each other for the first time, they had to go back to their respective schools, George in Massachusetts and Barbara in South Carolina. So they kept in touch for months by letters only.
Around six months after been introduced, George turned 18 in June 1942, and it was time for him to serve his country as a member of the US Navy. America had become directly involved in World War II after the Japanese attack on Pearl Harbor.
While George was deployed in the Pacific War, the two got engaged. As a gesture of love, the young pilot named his torpedo bomber after his fiancée.
But when the airplane was taken down in 1944, with only George surviving, Barbara feared for him and decided to rush things a little, so the two married in New York on January 1945.
STARTING A FAMILY
After George finished his studies at Yale University in New Haven, the couple moved to Midland, Texas, where George started his career in the oil industry. It was there, in 1946, where their first child George W., who grew to be the 43rd US president, was born.
In 1946, they welcomed daughter Pauline Robinson, whom they lost only three years later to leukemia, one of the hardest challenges the couple had to overcome.
"George held me tight and wouldn't let me go. You know, 70 percent of the people who lose children get divorced because one doesn't talk to the other. He did not allow that," Barbara recalled.
In 1953 John Ellis, known as Jeb, arrived. Neill Mallon (1955), Marvin Pierce (1956), and Dorothy Walker (1959) followed.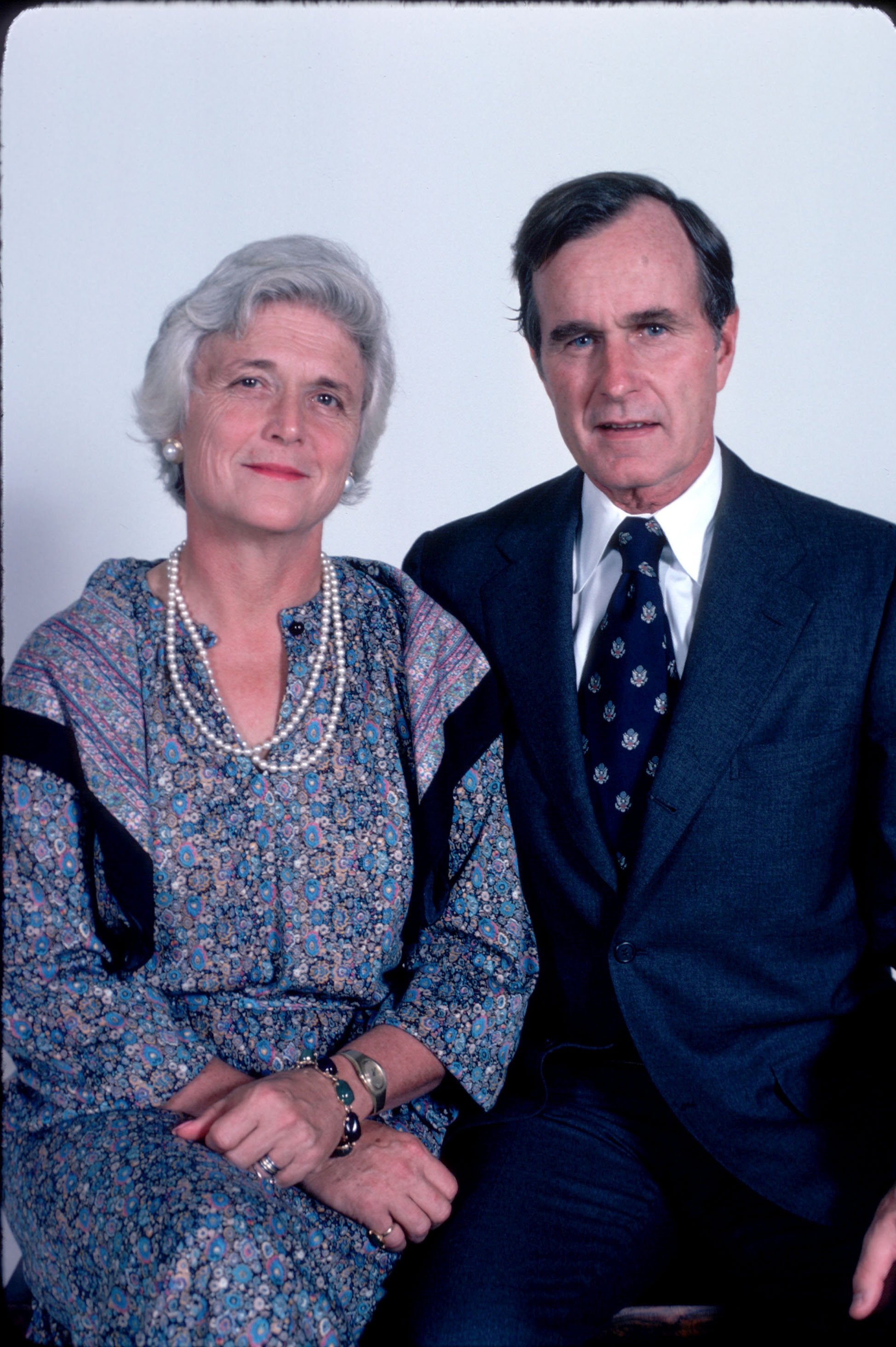 GEORGE'S POLITICAL CAREER
George also started to develop an interest in politics after moving to Texas, and by 1966 he was elected to Congress. The family moved again, this time to Washington D.C. where George's political career was going to take off rapidly.
In 1975, George was appointed for a role of enormous responsibility as director of the CIA. Five years later he became the vice president of the US, under Ronald Reagan. It was the first time that the family occupied the White House.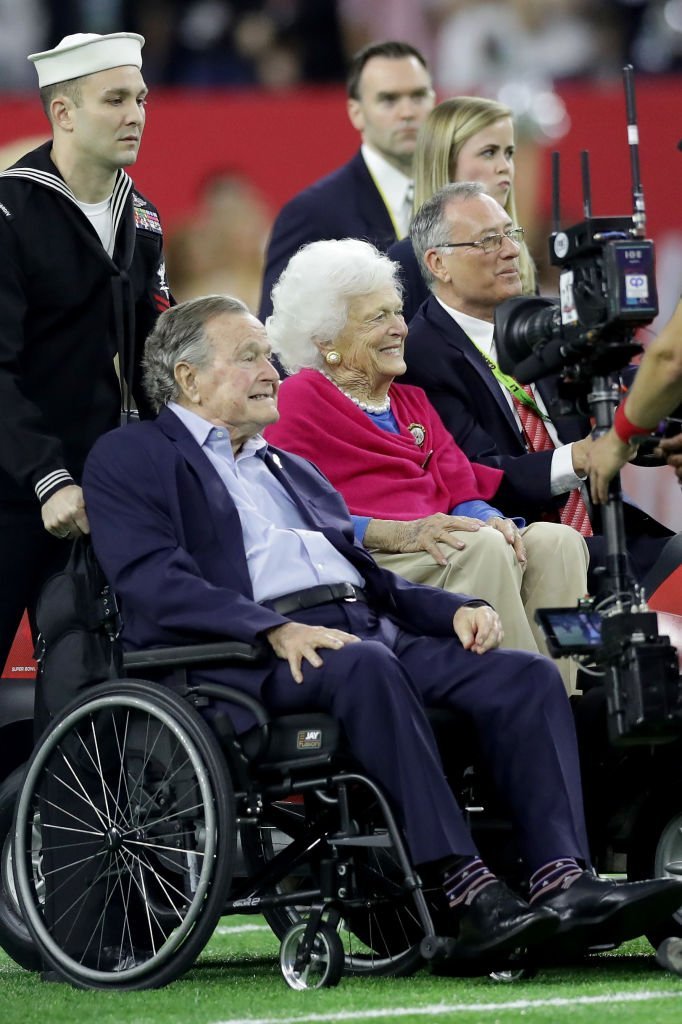 In 1989, George was elected as the 41st US president. He left office in 1992 after failing to be reelected.
In 1997 both George and Barbara announced their retirement from the political arena, which left them free to dedicate to themselves and their children and grandchildren for the next two decades.
"When all the dust is settled and all the crowds are gone, the things that matter are faith, family and friends. We have been inordinately blessed, and we know that," Barbara wrote in her 1994 memoir.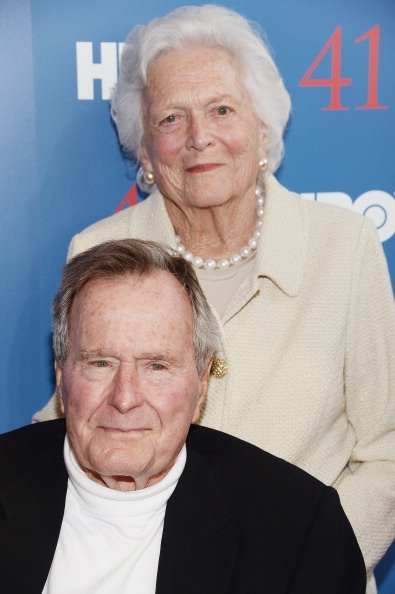 GROWING OLD TOGETHER
Towards the 2000s, as the couple approached the age of 80, the two started to develop health problems.
In addition to his Vascular Parkinsonism diagnosis, George broke one of his vertebrae and started to rely on a wheelchair to move around. He was also affected by a recurrent case of pneumonia.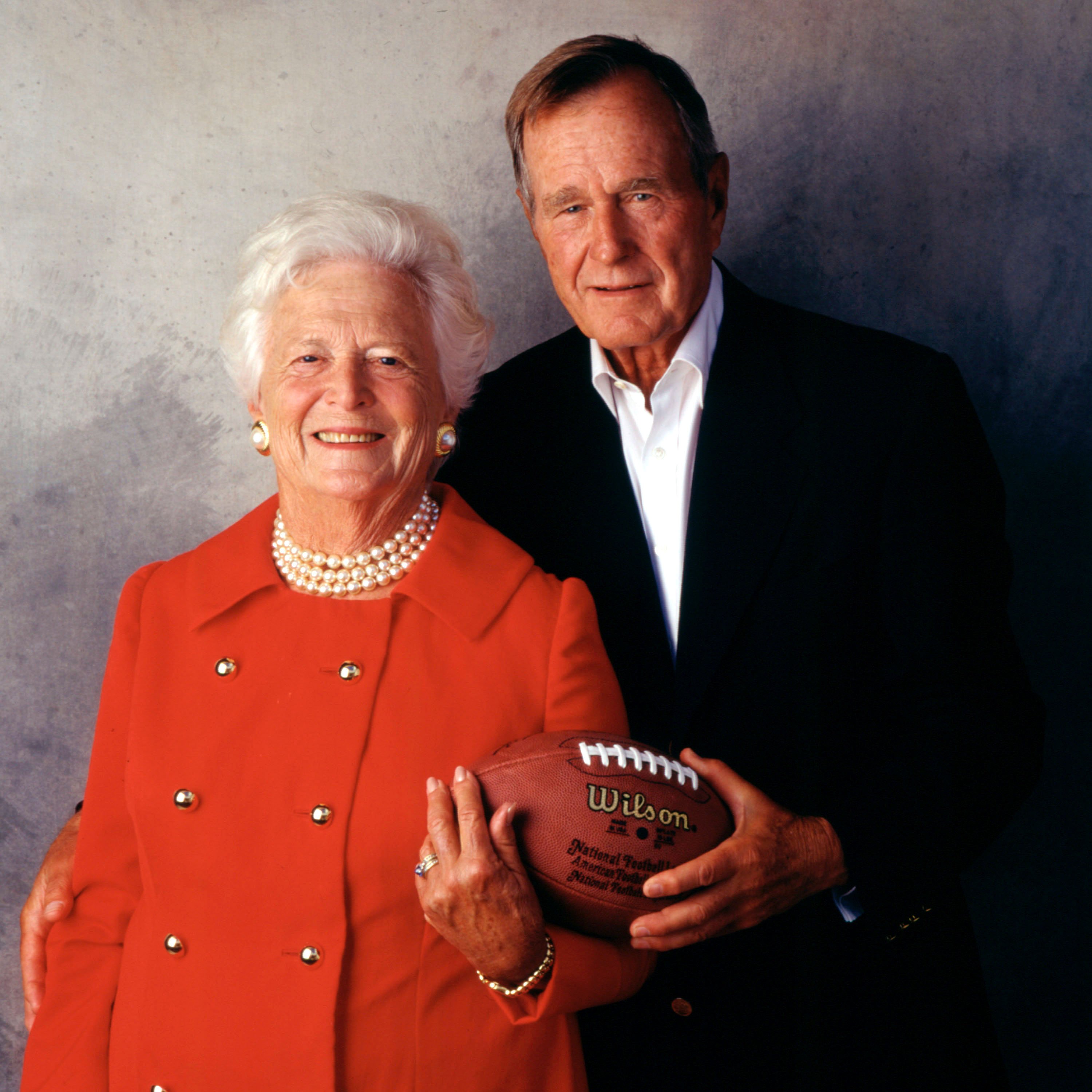 Barbara, on the other hand, suffered from a perforated ulcer, heart and breathing problems, and Graves' disease.
But their faith and their love for each other and everything they had built together was more than enough for them to remain thankful towards life.
On this Valentine's Day, watch George H.W. and Barbara Bush share their touching love letters on TODAY in 2011 (and try not to cry!) pic.twitter.com/AhY7MNYcgO

— TODAY (@TODAYshow) February 14, 2017
TILL DEATH DID THEM PART
The two lived their final years in Houston, Texas, the state where they established their family. In the spring of 2018, not long before her passing, Barbara wrote: "I am still old and still in love with the man I married 72 years ago."
Barbara was the first to go, on April 17, aged 92. George followed her on November 30. He was 94 years old. For as long as the two were married, George told Barbara "I love you Barbie" every single night.