Bill Cosby's Wife of 55 Years and Their Five Children
Bill Cosby became one of the most iconic television dads of the 1980s when he starred in "The Cosby Show." But the actor is also the real-life father of five children, who all lead their lives out of the media spotlight.
CAMILLE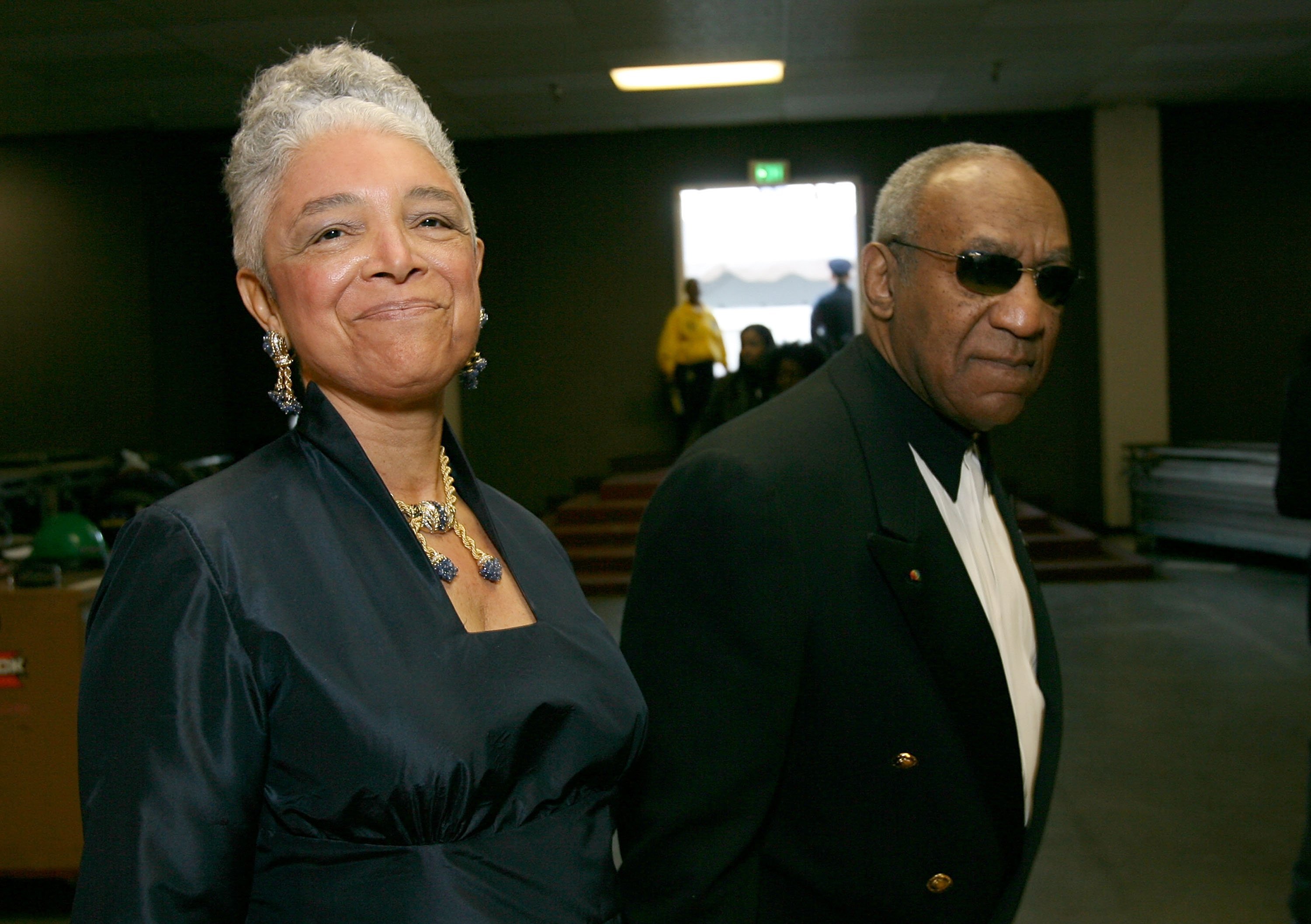 A longtime supporter and advocate of HBCUs, the historically African-American colleges and universities in the US, Camille, and Bill Cosby got married on January 25, 1964.
Dedicated to the importance of education, Camille in conjuction with her husband, donated $20 million to the prestigious African-American Spelman women's college in Atlanta, Georgia, in 1988. Her continued monetary contributions to HBCUs went well over the $70 million mark by 1994, two years after she earned a Ph.D. from the University of Massachusetts.
Already in her 40s when Camille furthered her education, she had dropped out of college at the age of 19 to marry Bill Cosby. After spending time raising their five children, Evin, Erinn, Ensa, Ennis, and Erica, Camille decided to further her education.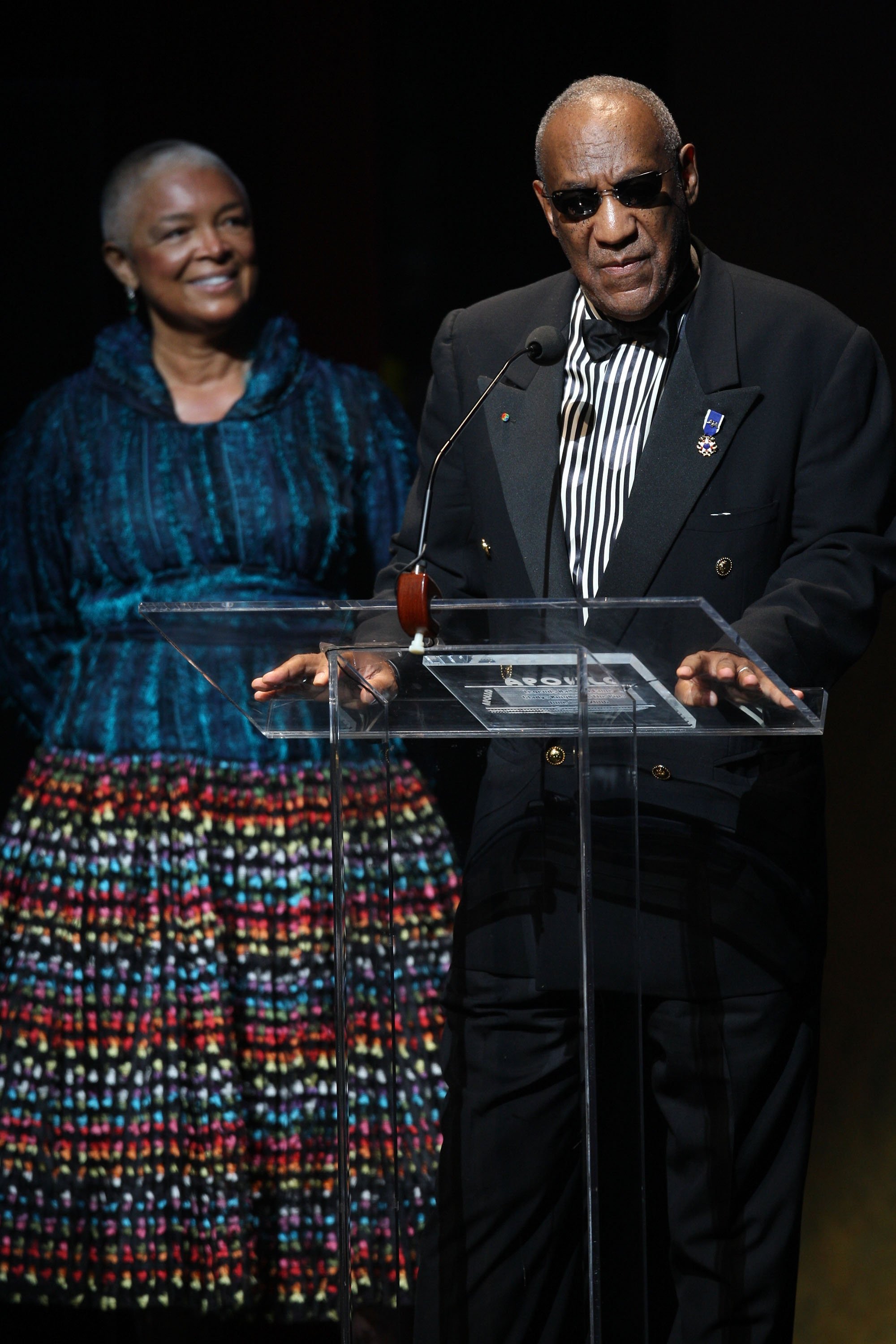 Camille told Oprah in 2000:
"Because I didn't feel fulfilled educationally. I dropped out of school at the end of my sophomore year. So I went back, and when I did, my self-esteem grew. I got my master's, then decided to get my doctoral degree. Education helped me to come out of myself, to come out of the home because I had been raising my children." 
Camille's doctoral dissertation got published in 1994 by The University Press of America as "Television's Imageable Influences: The Self-Perceptions of Young African-Americans" ( ISBN 0819195219). She also continued working alongside her husband in between her studies.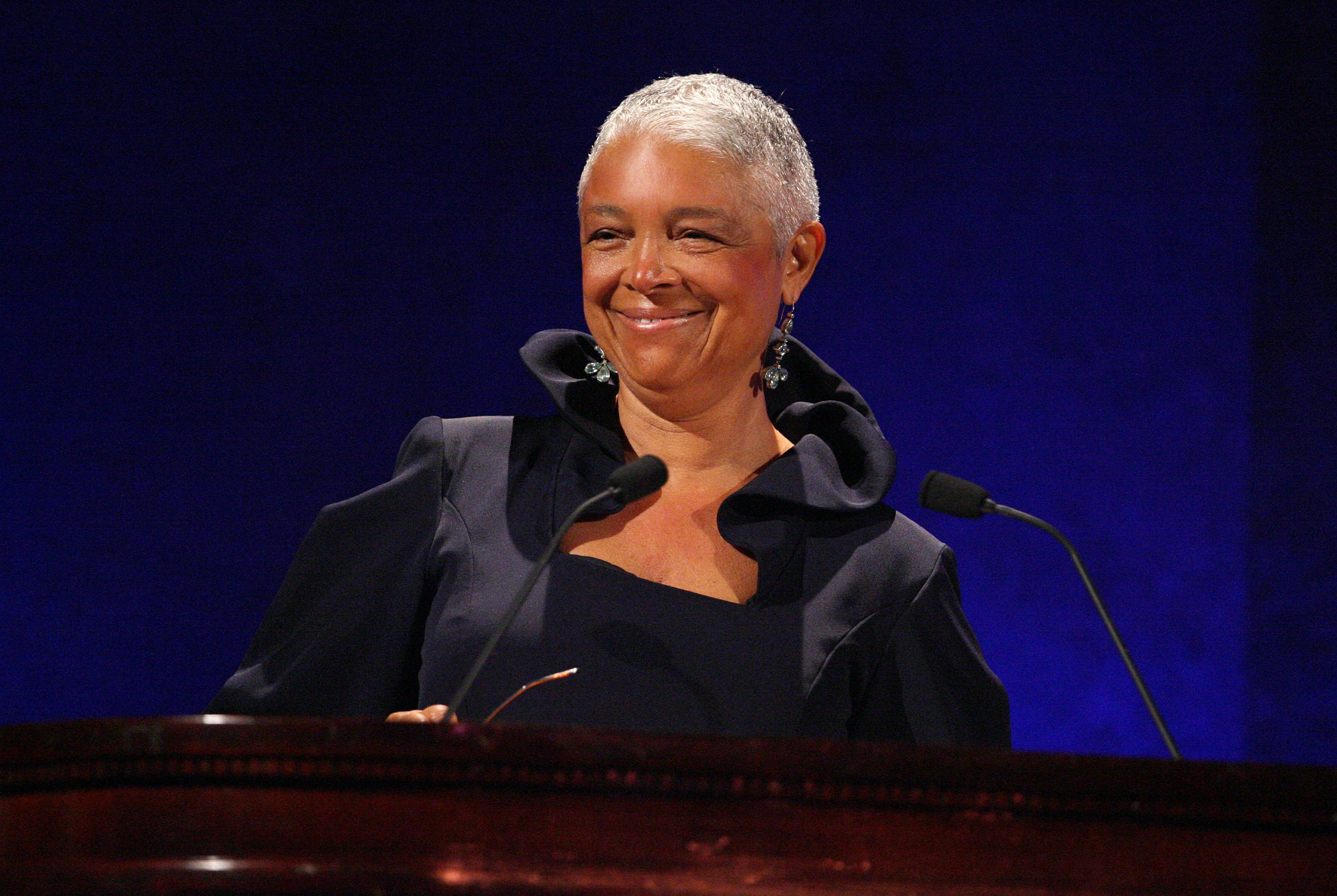 Overseeing all financial and philanthropic matters, Camille works as Bill's business manager, while she also serves as the president of a stage production company, C&J Production, and COC Productions, which produces films. 
EVIN
As the youngest of the Cosby siblings, Evin owns a fashion-forward boutique named PB & Caviar, which cumulates her love for fashion with elegant and classic styles with a touch of boldness. 
Evin's love for fashion became apparent during her early school days when she started playing around with fashion styles at the age of 6. "I was just always trying to look like Madonna or something like that. Then it just grew," Evin said during an interview in 2012.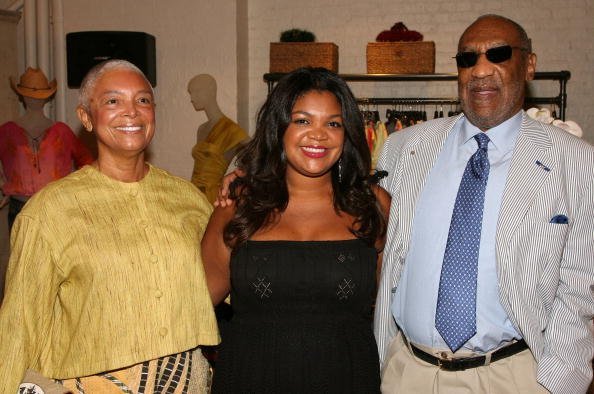 By the time Evin attended Columbia Prep, people had advised her to pursue a career in fashion. After graduating, Evin attended Spelman for two years before she made the switch to FIT.
Soon Evin's affinity for fashion got her an intern position at Essence Magazine while she helped stylists on the Cosby Show. But she didn't make much money from her interning, and so Bill and Camille decided to help her financially until she got on her feet. With that money, Evin started her now successful fashion boutique.
ERICA & ERINN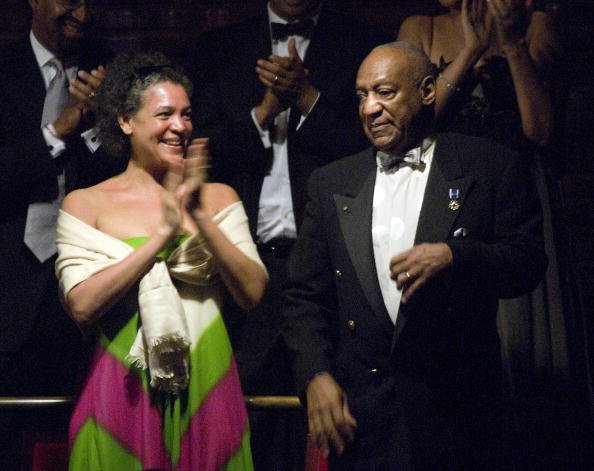 Born a year apart, Erica and Erinn also focus on education, but in different ways. While Erica prefers to lead a private life, she lives in New York, where she works as an adjunct art professor.
Erinn, on the other hand, made headlines when she accused Mike Tyson of sexual assault after the met one night in 1992 at a New York Club.
Since then, Erinn made spotty public appearances, the most recent of which is when she represented her father at the 125th Penn Relays on April 29, 2019.  Meanwhile, Erinn pursued her Ph.D. at Temple University.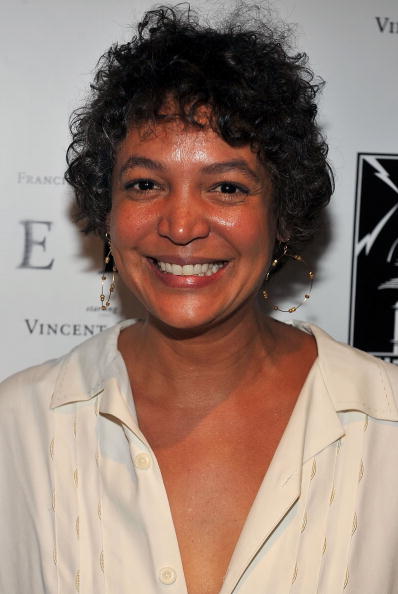 ENSA
As the second of Bill Cosby's children to have passed, Ensa had a history of medical problems before she died at the age of 44 of kidney disease in Massachusetts on February 2018. 
Even though she felt uncomfortable in the spotlight during her earlier years, she appeared alongside her father in one episode of his hit 1980s comedy series, "The Cosby Show."
ENNIS
Ennis attended Morehouse at his father's advisement, which ultimately led to the discovery of the reason why he struggled with his grades since childhood. 
When Ennis couldn't do better than a 2.3-grade point average in his freshman year, a friend suggested during his sophomore year that he should get tested for dyslexia. After Ennis discussed it with Camille and Bill, they promptly sent him for a battery of tests which confirmed the suspicion that Ennis has dyslexia.
After taking classes designed to help those with dyslexia, Ennis' grades improved. Sadly, at the age of 27, Ennis died in January 1997 as the result of a botched robbery attempt. In his honor, Bill Cosby dedicated his fourth album as a jazz producer for Verve Records to his late son titled "Hello, Friend. To Ennis With Love."
Named as a nod to a personal greeting father and son developed between each other through the years, Bill Cosby elaborated:
"We had our own personal greeting, which was 'Mon Frere,' my brother. Father to son, 'Mon Frere'. But occasionally, he would greet me with 'Hello, my friend.' How wonderful, because I don't ever feel that goodbye is necessary in Ennis' case. Even when it is time for me to leave, it will still be 'Hello, friend.'"
The album also serves as proof to Bill that his son made a positive contribution to those around him. "You know how people hum a song that they love? The people who knew Ennis still hum about him with smiles on their faces," Bill added.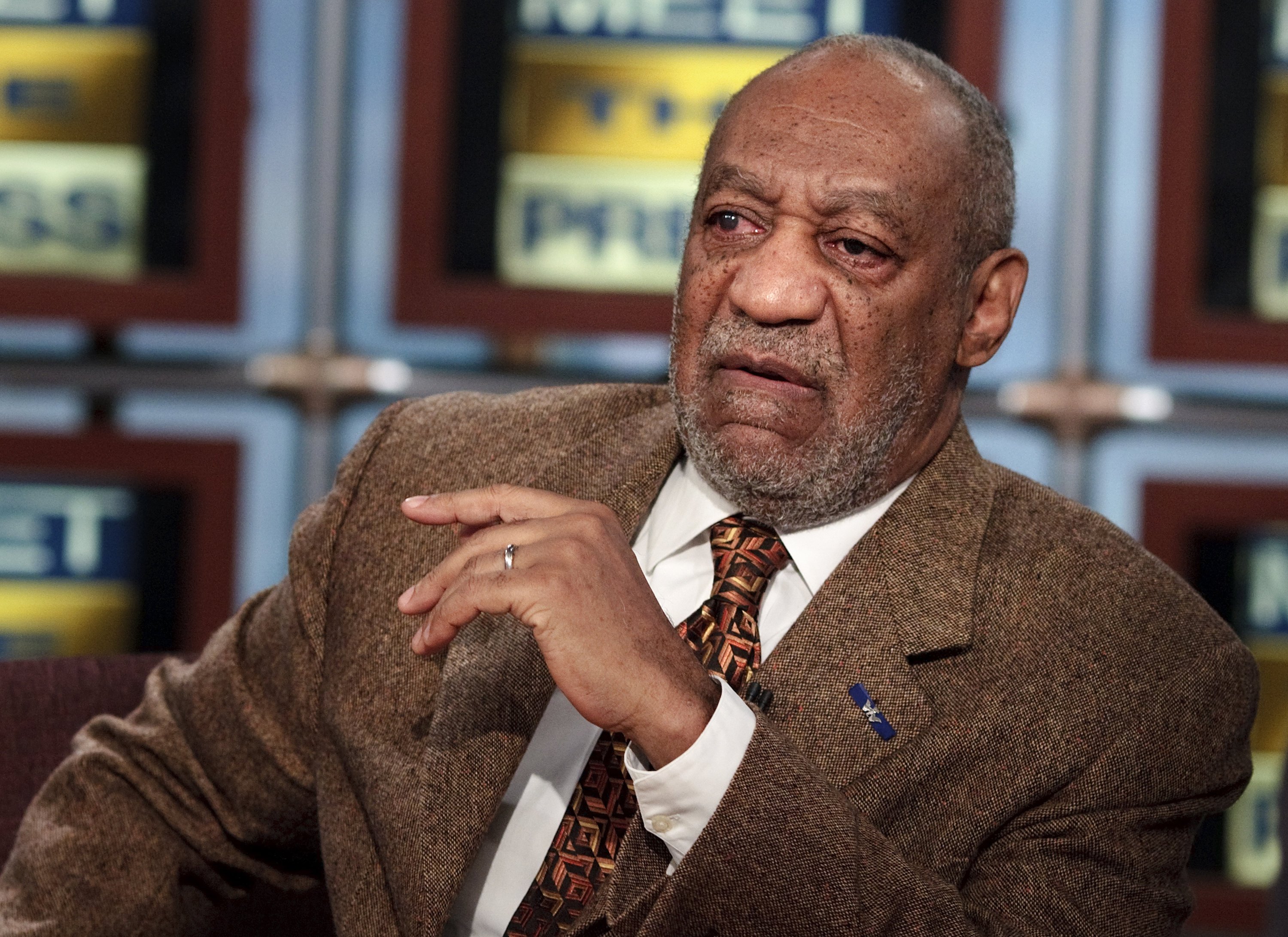 To further honor his son, Bill decided to donate a portion of the proceeds from the sale of the album to the Hello Friend Foundation, which the Cosby family founded to promote the understanding and education of people with language-based learning differences including those with dyslexia. Differences Ennis work hard to overcome so he could earn his postgraduate degrees.
Several years after Ennis death, Bill Cosby opened up about the tragic circumstances and what happened when he first heard the sad news.