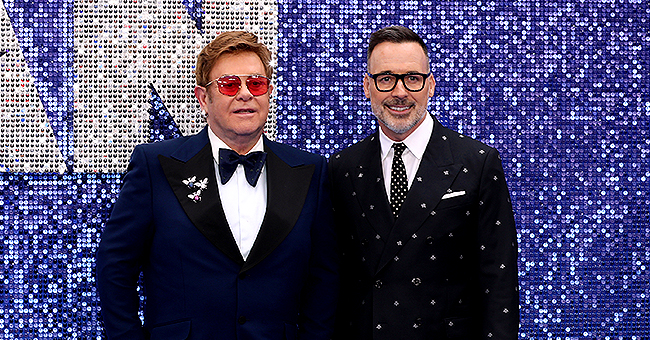 GettyImages
Story behind Elton John and David Furnish's Great Love

The two have remained inseparable since the moment they met for the first time back in 1993, and they have grown to become one of the most iconic same-sex couples in the entertainment industry.
Officially married in 2014, after same-sex marriage became legal in the UK, 72-year-old world-famous British singer Elton John and 56-year-old Canadian filmmaker David Furnish have been an item for the last 25 years.
The two met at the perfect moment to start a life-changing relationship in which John rebuilt his life after overcoming his addictions and Furnish finally could become totally open about his sexual orientation.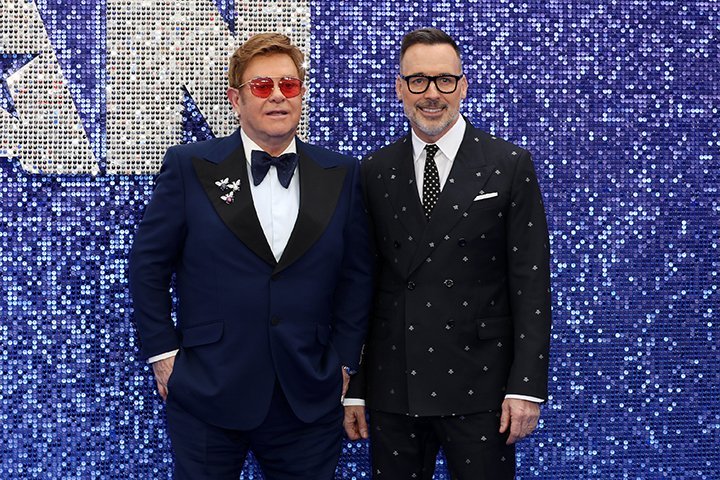 Elton John and David Furnish. I Image: Getty Images.
THE FIRST MEETING
It was only three years after the "Rocketman" singer got sober following more than a decade of substance abuse. In order to stay away from his drug-using social circle, John left his Atlanta home and returned to London to reinvent himself.
It was there where John and Furnish's paths crossed, during a party at the musician's place expressively conceived for John to get to meet new people. Despite attending reluctantly, Furnish was immediately taken by John, and the feeling was mutual.
"I was attracted to David immediately. He was very well-dressed, very shy. The next night we had dinner. After it, we consummated our relationship. We fell in love very quickly," John recalled in an interview with "Parade" in 2010.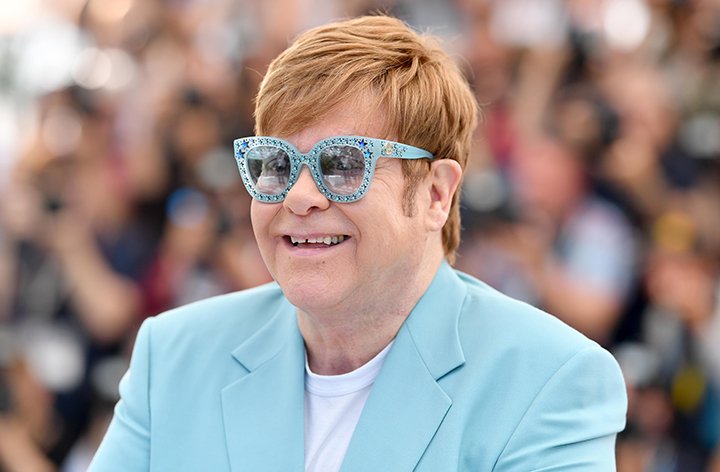 Elton John. I Image: Getty Images.
JOHN'S FAME WASN'T A PROBLEM
Before getting together with Furnish, John's career had always taken a toll on his love-life, as the recent biopic "Rocketman" depicts, and this had much to do with him always becoming involved with people who had much to benefit from his celebrity status. But this wasn't the case with Furnish.
"It's very important in any relationship that one partner doesn't lose themselves in the other, and that's very easy if you're involved with a celebrity," Furnish told The Observer in 2001.
"They get so much attention and so much deference anyway, it would be very easy to just get swept up into being their other half. I had my own career, my own identity. The worst thing I could do was sacrifice that," he added.
THEY MARRIED AS SOON AS BRITISH LAW ALLOWED IT
John and Furnish entered into a civil partnership in December 2005, months after the singer proposed his boyfriend. But as soon as same-sex marriage was legalized in the UK in 2014, the couple formalized their marriage.
"When we married in 2014, it felt like that fact was accepted by the world. For David and I, being able to openly love and commit to one another, and for that to be recognized and celebrated is what makes life truly worth living," John wrote in 2017 in celebration of Australia making same-sex marriage finally legal.
THEY SHARE TWO CHILDREN
While John had made up his mind about not wanting to have children by the time he became involved with Furnish, as it was something that he didn't feel he was going to be good at.
But it all changed when the couple paid a visit to an orphanage for HIV-positive children in Ukraine and a 14-month-old boy touched their heart in such a way that they immediately felt the need to take them home with them.
But since same-sex marriage is not recognized in that country, John and Furnish had to leave the child behind. Nevertheless, the episode changed everything for the two, and they knew they were ready to embark on the adventure of parenthood.
In 2010, they welcomed son Zachary, and Elijah followed in 2013, the two being born thanks to the same surrogate. Lady Gaga is fittingly the godmother to both children.
Please fill in your e-mail so we can share with you our top stories!