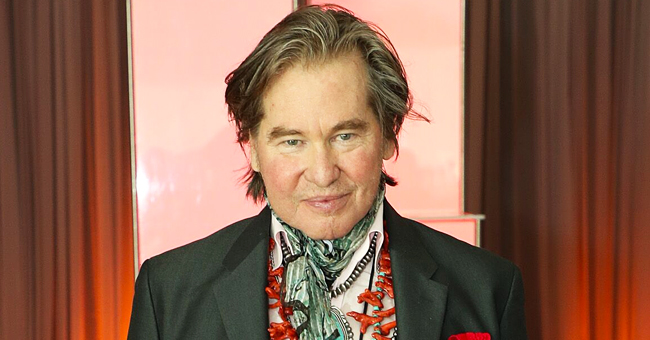 Getty Images.
Glimpse into Val Kilmer's Life: His Family and the Struggles He Had to Overcome

With a hundred acting credits to his name, award-winning Val Kilmer's work and personal relationships have been as full of drama and struggles as some of his on-screen roles.
THE DIVORCE OF VAL'S PARENTS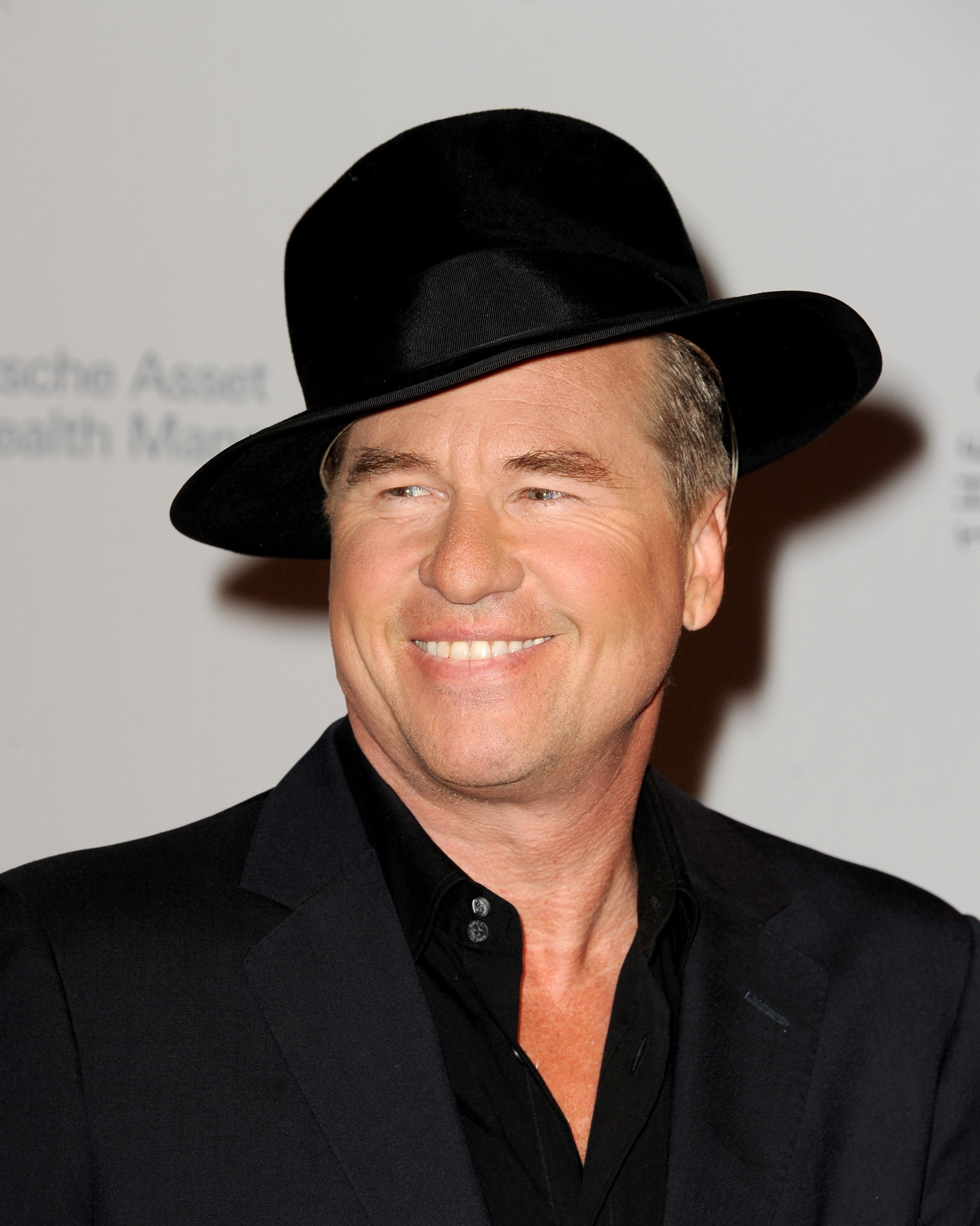 Val Kilmer arrives at the 23rd Annual Simply Shakespeare Benefit reading of "The Two Gentleman of Verona" at The Broad Stage on September 25, 2013, in Santa Monica, California. | Source: Getty Images.
Born on the cusp of 1960 to Gladys, a homemaker, and Eugene, a real estate developer and aerospace equipment distributor, Val's parents divorced after he turned nine years old. Eight years later Val's youngest brother Wesley had an epileptic fit and drowned in their swimming pool at the age of sixteen.
After his father's death in 1993, Val became estranged from his remaining and older brother Mark when a dispute broke out over properties their father left them. "Val has no example in his life that he can look to of a good relationship," Mark told PEOPLE.
Val started taking drama classes after his parents divorced, and at the age of seventeen, he became the youngest student ever accepted to Julliard in New York City at the time. His Broadway debut in "The Slab Boys" came six years later followed by his first movie, "Top Secret" in 1984.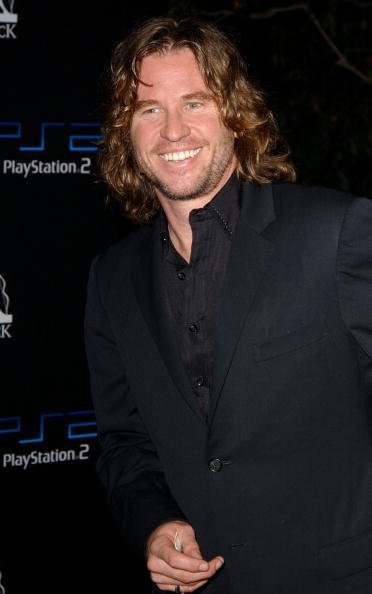 Val Kilmer attends the Playstation 2 Party "East Meets West In The Ultimate Battle Of The Gridiron," at a private residence on October 19, 2002, in Beverly Hills, California. | Source: Getty Images.
VAL'S DIVORCE
Joanne Whalley and Val Kilmer fell in love when they filmed the fantasy film "Willow" released in 1988, and on February 28 of that year, the couple got married.
The couple waited a few years to start a family, and Joanne gave birth to their first child and daughter, Mercedes in 1991. But when reports surfaced that Val had a romance with a pizza delivery girl, their marriage started crumbling.
When Joanne confronted him about the alleged romance, Val begged for forgiveness and asked that they have another child. Soon enough, Joanne gave birth to Jack in 1995. But only a month after his birth, Val went on a promotional trip to Europe for his film "Batman Forever" and never returned to his Santa Fe, New Mexico home with Joanne.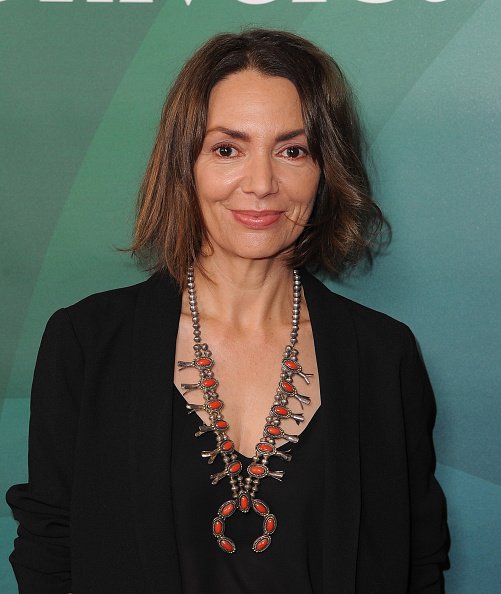 oanne Whalley arrives at the 2016 Winter TCA Tour - NBCUniversal Press Tour Day 2 at Langham Hotel on January 14, 2016, in Pasadena, California. | Source: Getty Images.
The actor had already moved on, and although Joanne begged him to return home, he continued dating Drew Barrymore while also having an on and off romance with Cindy Crawford.
Needing the moral support of her friends while having to raise two small children by herself, Joanne decided to move to Los Angeles. Matters between Val and Joanne further deteriorated when she wanted to draw money out of their joint account to buy a house, and Val refused.
"My children should not have to live in borrowed homes or hotels. Val is such a big superstar now; his family has become superfluous. We've become a millstone around his neck," Joanne said at the time. While their divorce became a bitter battle over money and custody, it got finalized on February 1, 1988.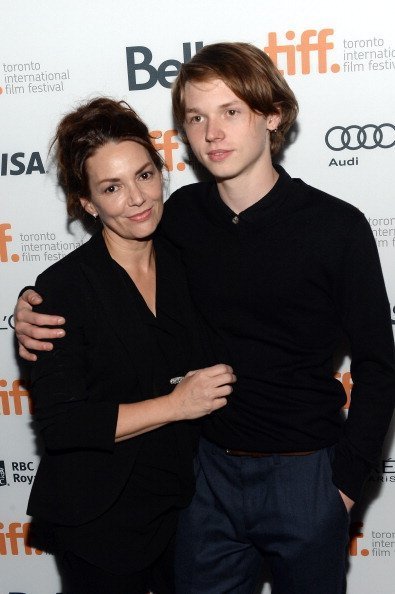 Joanne Whalley (L) and actor Jack Kilmer arrive at the "Palo Alto" premiere during the 2013 Toronto International Film Festival at Scotiabank Theatre on September 6, 2013, in Toronto, Canada. | Source: Getty Images.
WORK TROUBLES
Known not to be the easiest actor to work with, Val had several fallouts with co-stars and directors over the years. While working on the movie "Red Planet," Val and co-star Tom Sizemore didn't see eye to eye on anything.
Initially not on speaking terms, the situation deteriorated to the extent that Val refused to say Tom's character's name and wouldn't set foot on the set at the same time as Tom. The director, Antony Hoffman never made another movie since.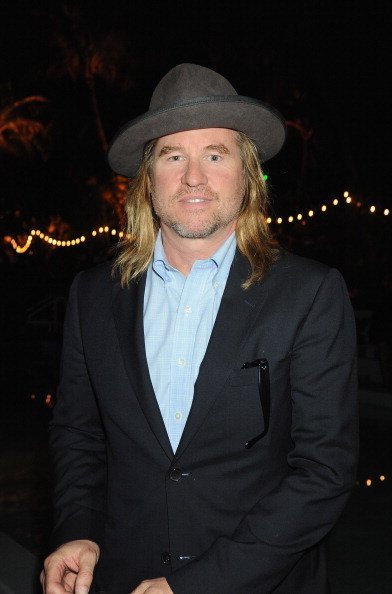 Val Kilmer attends the White Cube Party at Soho Beach House Miami on November 29, 2011. | Source: Getty Images.
When the opportunity to work alongside Marlon Brando in "The Island Of Dr. Moreau" came along, Val jumped at the chance. However, massive arguments between the two soon soured the relationship with Marlon reportedly telling Val that "you're confusing your talents with the size of your paycheque."
But Marlon is not the only one who had trouble with Val on set. After the last scene got filmed, the director John Frankenheimer screamed, "Cut! Now get that bastard off my set!" Afterward, John vowed never to work with Val again.
VAL'S CANCER BATTLE
Even though Val didn't publicly admit to his battle with throat cancer until two years after he got diagnosed in 2017, he admitted during an interview with The Hollywood Reporter in 2017 that the disease had "taken its toll."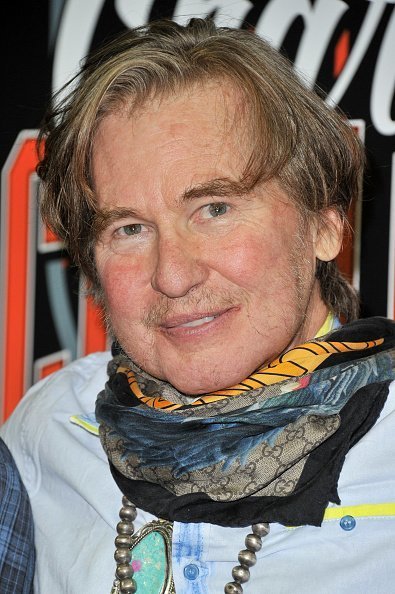 Val Kilmer attends the Monster Energy $50K Charity Challenge Celebrity Basketball Game at UCLA's Pauley Pavilion on July 08, 2019, in Westwood, California. | Source: Getty Images.
At the time of Val's diagnosis, his daughter Mercedes got hit by a car which severely damaged her leg. "We were in the same hospital at the same time," Mercedes recalled, while Jack added, "I was just, you know, miserable, distraught, sitting next to these two."
The actor had a procedure done on his trachea, which left him with a raspy voice and constant shortness of breath. Val credited his faith as a Christian Scientist with helping him through the ordeal while he received chemotherapy treatments.
Despite battling cancer, Val continued his acting career and starred in the 2017 horror "The Super" with a brief appearance in "The Snowman" later in the year. In 2018, Val acted in the comedy "1st Born" followed by the making of the "Top Gun" sequel, "Top Gun: Maverick" in 2019, which is said to hit theaters on June 26, 2020.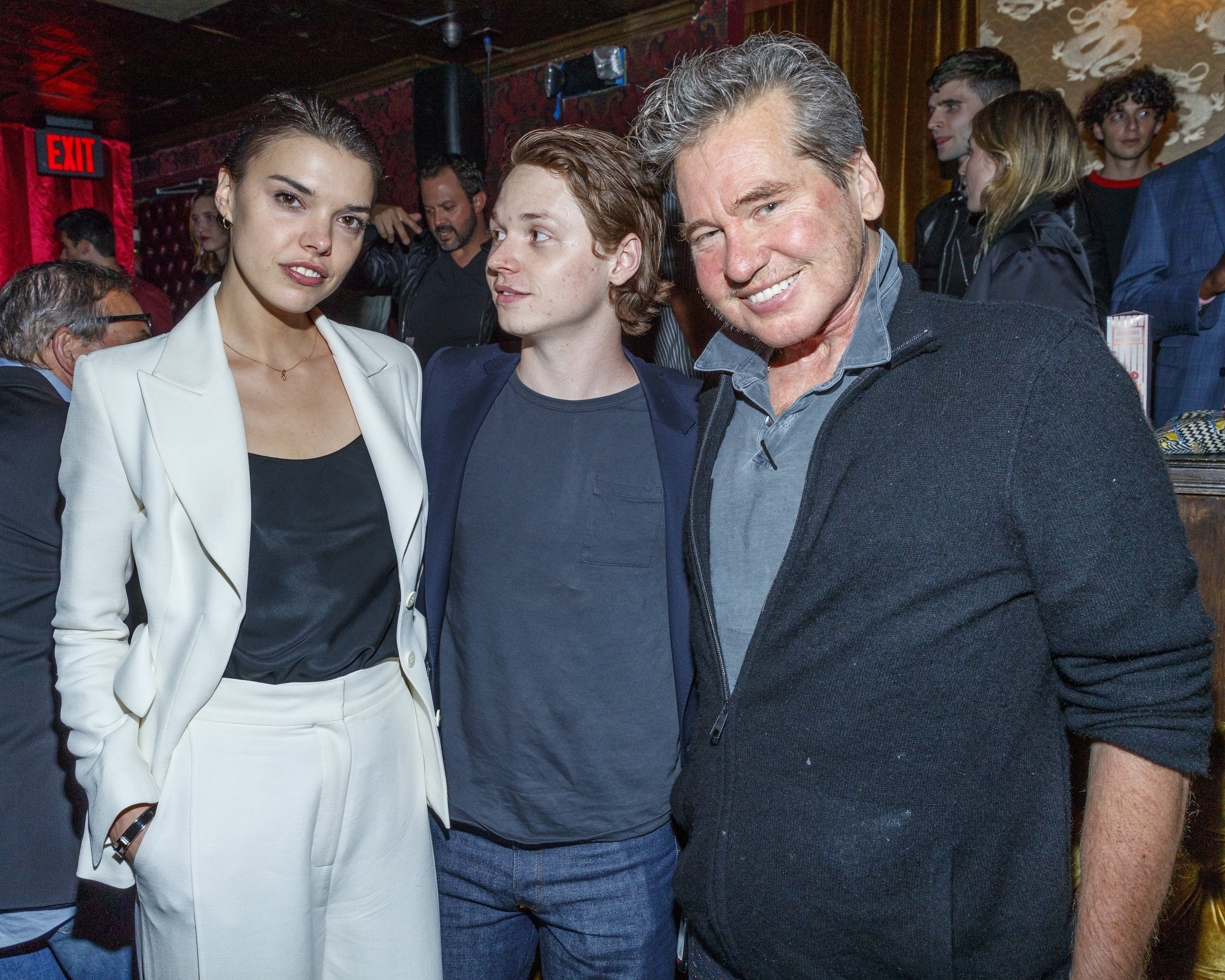 Director Eva Doležalová and actors Jack Kilmer and Val Kilmer attend an event where Flaunt Presents a private screening of Eva Dolezalova's "Carte Blanche" at Hollywood Roosevelt Hotel on June 14, 2018, in Hollywood, California. | Source: Getty Images.
In July 2019, Val got spotted during a rare public outing only days after the trailer to "Top Gun: Maverick" got released.
LATER YEARS OF VAL'S FAMILY
After the divorce from Val, Joanne went back to her maiden name under which she appeared in a handful of productions. She starred alongside Bill Murray in "The Man Who Knew Too Little," "A Texas Funeral," and "The Guilty" with Bill Pullman.
While Joanne misses acting on stage, would like to get more roles in films. "I'd love to do another movie. I love to work. I'm passionate about it. But my life is equally important. I don't like to have everything mapped out. It's a luxury to have that spontaneity available to you," Joanne told The Independent.
Over the years Val and Joanne developed a working relationship through co-parenting, as Joanne added, "Our children are lucky enough to have both parents available so, as they say, it's a no-brainer, you know? It's better that we should get on. You can't spend that long with someone, and have children with them, then pretend there's nothing about them you ever liked. We have a different relationship now - but we have a relationship."
Mercedes grew up to become a talented blues singer while she also followed in her acting parents' footsteps, and known for her roles in the 2013 film "Pool Party," "Ingrid" in 2015, and "Prettyface" a year later.
Jack, on the other hand, never had any intention of becoming an actor until he got cast in "Palo Alto" in 2013. Since then, he starred in the 2015 movie, "The Stanford Prison Experiment," and "The Nice Guys" directed by Shane Black, who also directed his father's film, "Kiss Kiss Bang Bang" in 2005.
Late in July 2019, Val got spotted in public again as he looked in good health strolling around in downtown New York with a device in his throat that seems to be a respirator hidden under a scarf.
Please fill in your e-mail so we can share with you our top stories!