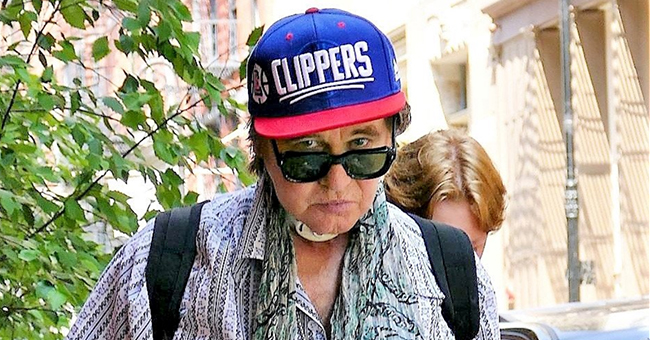 twitter.com/PageSix
Val Kilmer Spotted Taking a Stroll in Downtown NY Amid 'Top Gun' Sequel Buzz
The 59-year-old actor has been active in his Facebook account denying rumors about his health status after he reported that he had cancer in 2017.
The talented actor was recently photographed walking through New York while dragging a pair of suitcases. He is seen wearing a blue Clippers cap, jeans and a patterned shirt, and in the throat an implement that looks like a respirator.
Kilmer was not very collaborative with the person who approached him on the street. In the first days of the month, he wrote in his account that despite the negative news about his health, he is still here and well.
A few days ago, the new trailer for the movie Top Gun: Maverick was revealed at the San Diego Comic-Con, but to celebrate the trailer for the sequel to the film he shot in 1986 as a figure of Cruise, he published a video of the film with his co-star.
Some time ago he had confirmed his return in the film as 'Iceman'. "You up for this one, Maverick?" He wrote.
For his part, Tom Cruise was with those attending the Comic-con in San Diego to reveal the promotional trailer for the expected sequel Top Gun: Maverick.
Kilmer has appeared publicly in several charity events, especially in New York where he was in Monster Energy $ 50k celebrity charity basketball game and also in the activities of his TwainMania foundation, in which he remains very active.
When Val appeared for an audition at the prestigious Julliard Art School, he was only 17 years old and it was the first time that someone so young was accepted into the Drama Division. And it seems he learned very well.
Some of those who worked with him in the past did not want to do it again because of the meticulous and detailed attitude Val has on the set. He is a perfectionist. Maybe that's why they offered him the role of Batman, being the fifth actor to represent him.
The premiere of the sequel Top Gun: Maverick is planned to be released in 2020.
Please fill in your e-mail so we can share with you our top stories!