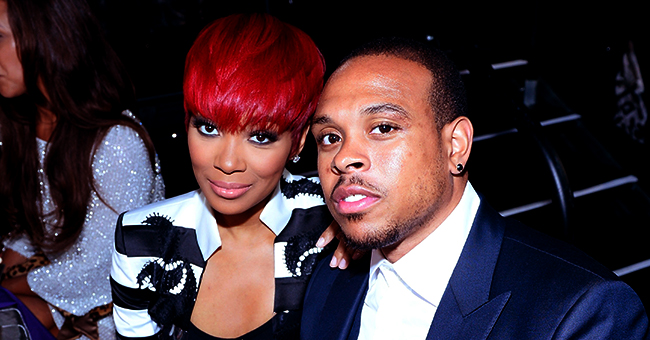 Getty Images
Monica Talks Divorcing Shannon Brown but Still Living under the Same Roof

Monica opens up about living with her ex-husband Shannon Brown despite getting a divorce, all for the sake of their children.
Monica might be going through a difficult time having to juggle a divorce and raising her kids while under the same roof as her estranged husband, but she says she's been handling it quite well.
Doing Well Amidst the Divorce
Speaking to V-103 on their show "The Morning Culture," the working mom reveals that she and her children are doing okay with their new setup.
"I'm okay. I'm really okay with everything that's happening personally and professionally. And typically, one ain't right when the other one is, but at this point, I understand that nothing happens for nothing. So every day, I wake up with purpose."
An All-Around Woman
The singer has had her plate full for quite a while now, as aside from divorcing her husband of almost a decade, she is preparing for the release of her latest album, filming for her reality TV show, and of course, preparing her kids to head back to school.
However, despite having such a busy schedule, the 38-year-old makes sure that she doesn't mix her personal life with her professional life.
"I don't do anything at home. I don't record at home. I don't rehearse at home. Home is home. It's the place where the only thing that I am is mom. That's it."
On Living with her Ex-Husband
As for why she continues to share a home with her husband, it's all for the sake of her children. She shares:
"You gotta take a back seat to what your children need. School is starting. "Things are happening, so who's more important here? I'm not saying that it's easy but when it's not easy, it's not anybody's business either. For some people, when something doesn't work, they allow all of the negative things to take complete control. I don't allow those things to take complete control."
Monica filed for divorce from her former NBA player husband, officially ending their almost ten-year marriage. The two wed in November 2010 and welcomed their first child, Laiyah, on September 3, 2013.
Before their marriage, each of them had children from other relationships, with Monica having Rodney, 13, and Romelo, 11, and Shannon having Shannon Jr.
Please fill in your e-mail so we can share with you our top stories!