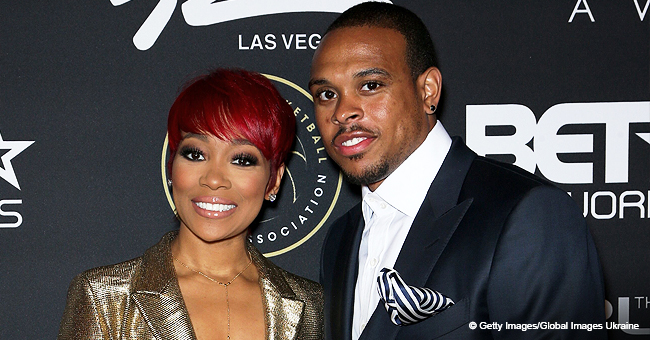 Monica Brown Reportedly Files for Divorce from Husband Shannon Brown after 8 Years of Marriage
Monica Brown has officially filed for divorce from her husband, Shannon Brown, after eight years of marriage, TMZ reports. While the news may come as a shock to some, there have been signs all along.
According to the outlet, the singer filed court documents earlier this month in Atlanta, but there are no details yet on whether she's seeking child or spousal support from her estranged former NBA player husband.
PREVIOUS RUMORS
Monica, 38, and Shannon, 33, were married in November of 2010 and welcomed their daughter, Laiyah, on September 3, 2013.
Monica has two sons, Rodney, 13; and Romelo, 11, from a previous relationship with rapper Rocko while Shannon also has a son, Shannon Jr., from a prior relationship.
The couple was plagued with separation rumors back in October, but the "So Gone" crooner seemed to debunk them when she posted a loved-up picture on Instagram.
INSTAGRAM EVIDENCE
There have been signs since then, however, that all is not well. Besides the fact that Monica hasn't been spotted wearing her ring in the last few weeks, most of her Instagram posts have also been without her husband.
The last cuddled-up pic she shared with him was in October when they went on a double date with another NBA couple, Kobe and Vanessa Bryant.
The ex-NBA Shooting Guard's Instagram feed has also been dedicated to inspirational quotes as well as pics of his kids and work.
HAPPIER TIMES
His last shout-out to Monica was in November when he celebrated their wedding anniversary. A month earlier, he paid tribute to his wife's birthday with an intimate photo-shoot pic and penned a loving note:
"Happy Birthday my baby. Words won't explain how super beneficial you have been in keeping me level. Nothing but great things ahead for us as long as we continue to stick to the script. I love you."
MONICA'S PRAISE FOR SHANNON
Back in 2018, the power couple also looked like the perfect lovebirds in photos from a Cayman Islands getaway. "We really like hanging with each other!!" Monica had gushed at the time, underneath a shirtless snapshot of Shannon.
Alongside another photo of herself in a bathing suit, the "Family Hustle" reality star praised her husband for "lifting" her:
"My first time ever in life weighing 140 pounds. None of my clothes fit. So I FaceTimed my husband to tell him I GOT to get in the gym ASAP. Before I got out a word he said "Damn you look good in your bathing suit" and I was back to Miss Thang LOL. When they love you they lift you. Thank you Baby."
Neither Monica nor Shannon have officially addressed reports of their divorce, but it sure would be sad to see this celebrity marriage bite the dust.
Please fill in your e-mail so we can share with you our top stories!