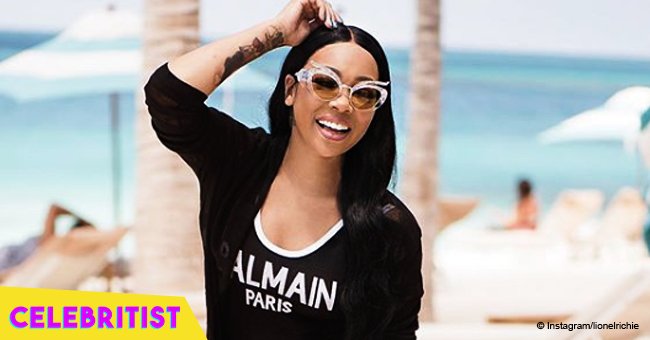 Monica Brown shares vacation photos with all of her 3 look-alike children
The singer-songwriter took her children on a family vacation to the Grand Cayman, and shared photos of their adventures.
Monica Brown took her sons, Rocko and Romelo, and her daughter, Laiyah, on a holiday to the Caribbean, where they enjoyed the beach and sightseeing.
In a sweet shot of the four of them shared to Instagram, Monica and her children can be seen standing on a rocky outcrop with crashing waves rolling the background.
She captioned the shot: "#RockoTakesTheCaymans ... With Rocko laying on the beach isn't his thing , sightseeing & being active is!!! Good thing I hit @dasneakerpeddler cause that's all we packed !! Sneakers... LOL ... #BlowholesAndWaves #Sightseeing."
The proud mama also shared two other photos, one of her younger son Romelo, and one of her daughter, Laiyah.
The shot of Romelo had fans commenting that the 10-year-old looks just like his mother.
"The only of the 3 that looks like you but more so your little brother #toohandsome," wrote LaToyaTemeka, while Simone Stanbury added: "He's your twin!"
As for Brown's photos of her daughter, she captioned one of the shots "Mini-Bestie on deck LOL...." as she walked hand-in-hand with the 4-year-old.
Just a few weeks previously, on Mother's Day, Brown shared that she hoped that when she is gone one day her spirit will live on through her three children, and promised to give them everything she could in the interim.
Brown's two sons are shared with her ex-partner, Rodney "Rocko" Hill, Sr. Laiyah is her daughter with her husband, Shannon Brown.
Please fill in your e-mail so we can share with you our top stories!