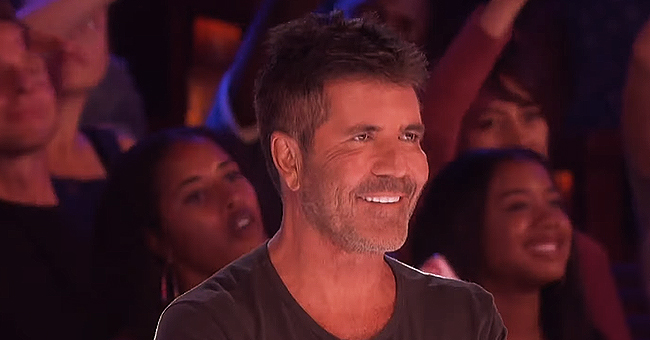 Youtube/ET Canada
Violinist Tyler Butler-Figueroa, 11, Stuns AGT Judges with His Quarterfinals Performance
Simon Cowell's Golden Buzzer winner proves he deserves his faith in him.
Then he started to play, and he blew them all away, including the usually hard-to-please Cowell, who awarded him a Golden Buzzer.
"It means a lot to be Simon's Golden Buzzer. It's hard to convince him so to get his Golden Buzzer means a lot."" Tyler Butler-Figueroa
SIMON COWELL'S FAITH VINDICATED
Cowell's faith in Tyler was vindicated when he played his way into the semi-finals with an electrifying rendition of "Don't You Worry Child" by Swedish House Mafia
Cowell was not reticent in sharing his pride and his faith in Tyler.
"He's a great kid. (he's) probably the best act of the night. That's the act that everyone will be rooting for," he said.
This season's finals will be nail-biting with so much talent vying for the big prize.
LEARNING TO PLAY THE VIOLIN TO OVERCOME BULLYING
Tyler has been through a lot in his short life. He was diagnosed with leukemia at 4 and had to go through grueling treatments that made him lose his hair.
As a result, he was bullied by his schoolmates, and as a defense, he took up the violin, so he could be "the violin kid" and not "the cancer kid." Simon's Golden Buzzer was a vindication.
SIMON COWELL HAS CHILD ACTS IN TEARS
The evening wasn't as pleasant for two other child acts, dance troupe Light Balance Kids and singer Charlotte Summers.
Cowell's uncompromising criticism had the children in tears, but, the judge said, honesty will help them grow.
"I don't feel great about that. But at the same time, I can't look at someone, regardless of their age, and lie to them and say that was a wonderful song choice or that audition was better than the one before because what's the point of having judges," Cowell said.
ALMOST THERE
But for Tyler, it was a night of glory and places him just two steps away from a possible victory.
Advancing to the semifinals along with Tyler will be Acrobats V. Unbeatable, Light Balance Kids, singer Robert Finley, comedian Ryan Niemiller, and Ndlovu Youth Choir.
This season's finals will be nail-biting with so much talent vying for the big prize.
THE INCREDIBLE TALENT OF KODI LEE
Kodi Lee, 22, is another Golden Buzzer winner who has advanced to the semifinals, and yet another story of incredible courage in the midst of adversity.
Kodi, who plays the piano and sings is blind and autistic but has a voice that fills the heart of listeners with emotion.
Kodi won the heart of all the judges with his performance and inspired Gabrielle Union to hit that golden buzzer.
Here is another worthy winner, fans!
Please fill in your e-mail so we can share with you our top stories!