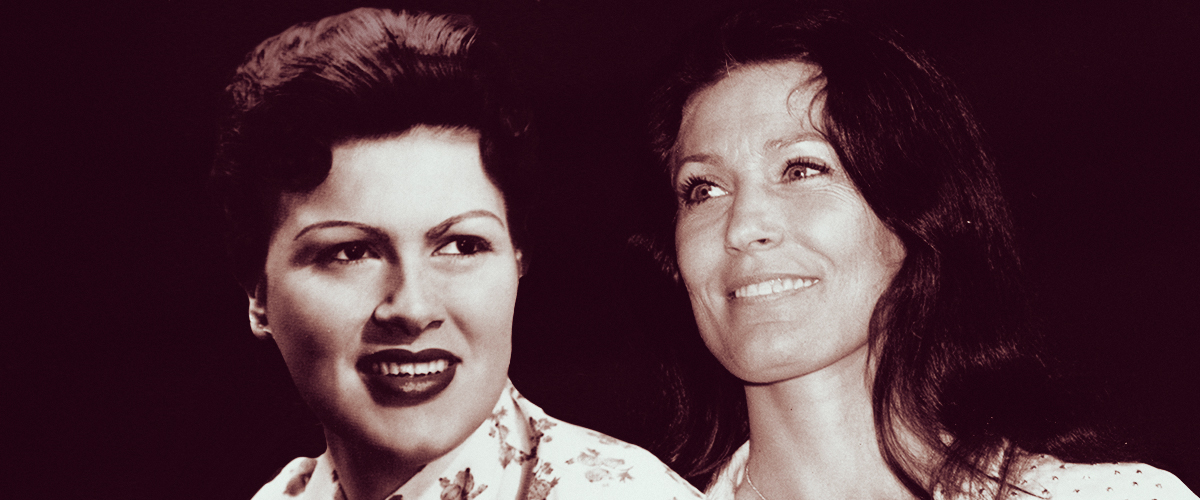 Getty Images / flickr.com/brett jordan
Inside the Friendship of Country Music Legends Patsy Cline and Loretta Lynn

The friendship that Patsy Cline and Loretta Lynn had was one of the most legendary in the country music world. So much so that it will be portrayed in a Lifetime film titled "Patsy and Loretta."
Patsy was a country musician often considered as one of the most influential vocalists of the 20th century. After listening to Loretta's performance of one of her songs, Patsy wanted to meet her, and they quickly became friends.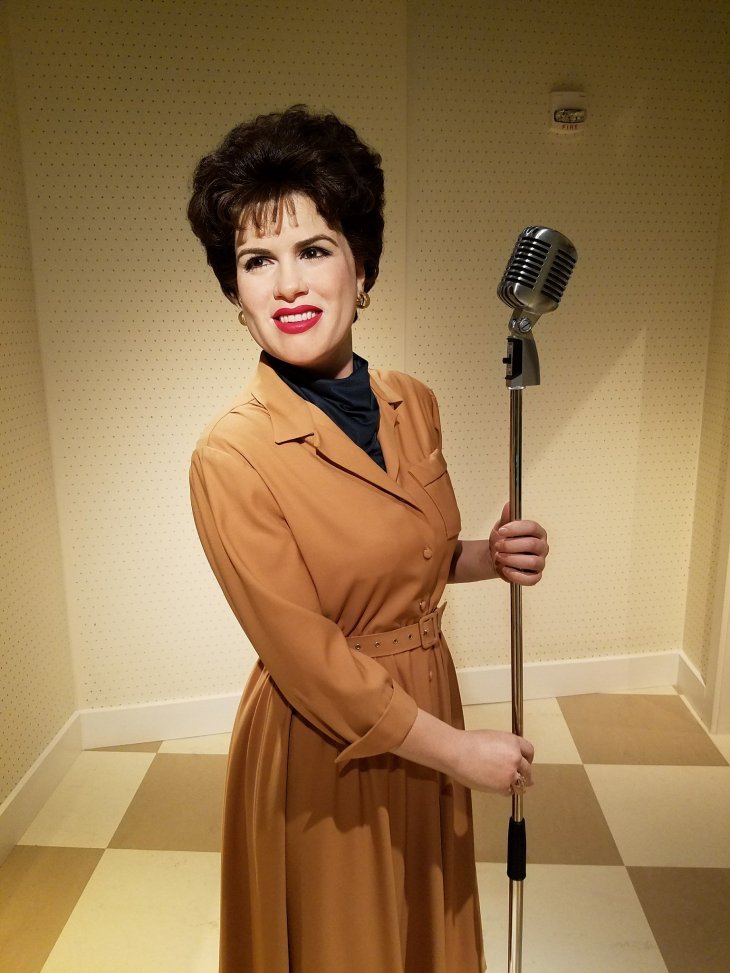 Patsy Cline posing in front of a mic | Source: Flickr
PATSY HELPING LORETTA IN HER CAREER
At that point, Patsy was already a well-known country musician, but Loretta was still trying to make a name for herself. Instead of turning her back on Loretta, Patsy made sure to help her as much as she could by teaching her how to do her hair and makeup and how to dress properly.
Eventually, both women were positioned at the top of the country music industry. Their friendship was so strong that they started touring together and relying on each other when they went through difficult times during their marriages.
PATSY'S DEATH IN A PLANE ACCIDENT
Unfortunately, Patsy's fire burned out before her time. After a five-and-a-half-year career and three albums released, Patsy died in a tragic plane accident. The singer was only 30 years old.
The incident took place on March 5, 1963, when Patsy was on her way back to Nashville from a show in Kansas City. An intense rainstorm came out of the blue and took down the light aircraft she was on. The plane crashed approximately 90 miles outside Nashville. Everyone in the plane died.
After her passing, Patsy was posthumously honored with a Grammy Lifetime Achievement Award, an induction into the Country Music Hall of Fame, and even got a museum in Nashville dedicated to her legacy.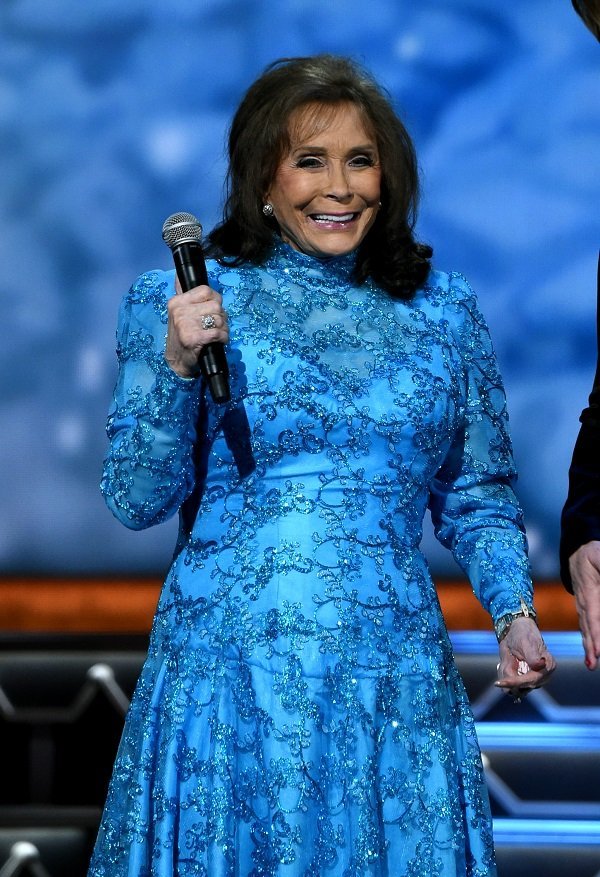 Loretta Lynn during the CMA 2016 Country Christmas on November 8, 2016 in Nashville, Tennessee | Source: Getty Images
LORETTA'S WAYS TO HONOR PATSY
Loretta has also honored Patsy throughout her life. In 1977, she recorded "I Remember Patsy," an EP dedicated to her dear friend. It includes nine of Patsy's biggest hits, such as "She's Got You," which was positioned among the top country singles in February 1977.
Apart from that, Loretta also named one of her twin daughters after Patsy. In an interview with "Watch What Happens Live with Andy Cohen," Loretta disclosed one of her favorite memories of her former best friend:
"When I'd go over, she'd be cooking for me, and when everything was over, and she would start digging in her clothes, finding little old stuff for me to wear, sweaters and stuff. And she'd load me down before the night was over."
"PATSY AND LORETTA," THE FILM
Now, thanks to director Callie Khouri, their friendship will be taken to the screen through a movie titled "Patsy and Loretta." Megan Hilty portrays Patsy Cline, and Jessie Mueller takes the role of Loretta Lynn.
Kyle Schmid depicts the role of Charlie Dick, Patsy's husband, and Joe Tippett is Oliver "Doolittle" Lynn, Loretta's husband. To make sure that the project is as accurate as possible, Loretta's daughter, Patsy Lynn, and Patsy's daughter, Julie Fudge, serve as co-producers.
The movie will show both musicians on their journey to become important members of the country music world, sharing details of how they met, all the support Loretta got from Patsy, and the tragic 1963 plane accident.
"Patsy and Loretta" is expected to air on October 19, 2019, on Lifetime.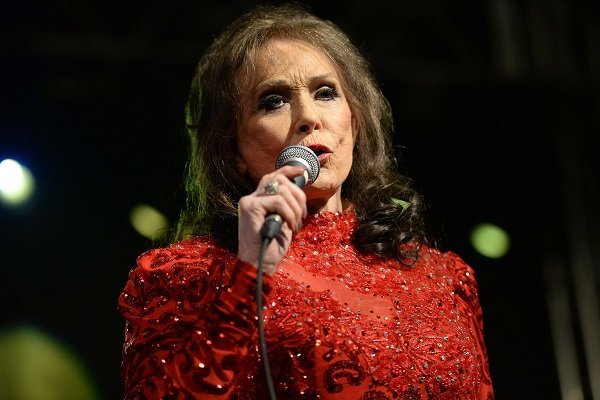 Loretta Lynn at Stubbs on March 17, 2016 in Austin, Texas | Source: Getty Images
PREVIOUS FILMS ADDRESSING THEIR LIVES
It is not the first time that their relationship was the inspiration for a film, though. In 1980, "Coal Miner's Daughter" was released, a biopic primarily focused on Loretta's life that addressed her friendship with Patsy.
Sissy Spacek, who played Loretta in the film, earned an Oscar for her outstanding performance. One of the most memorable scenes of the movie was Loretta's reaction when she learned about Patsy's plane crash.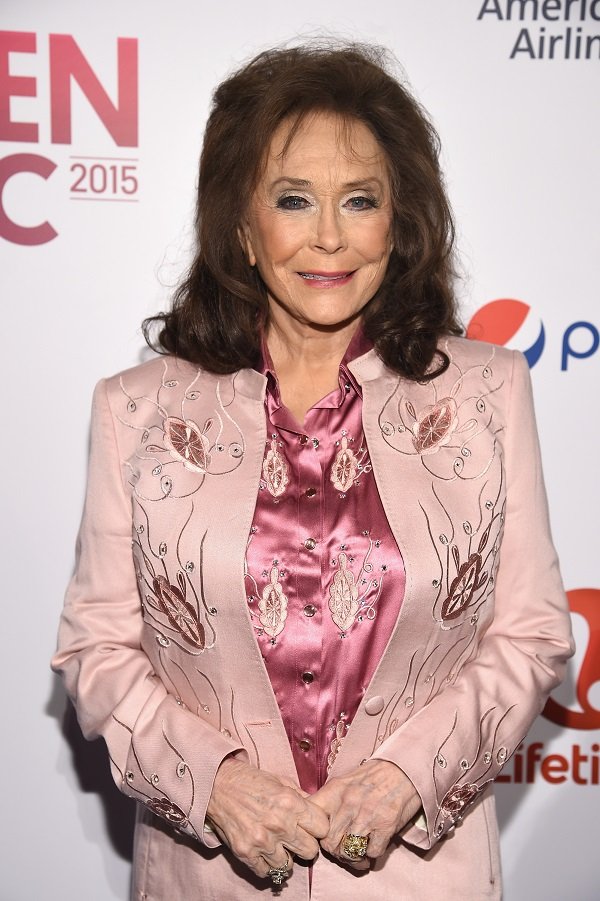 Loretta Lynn at Cipriani 42nd Street on December 11, 2015 in New York City | Source: Getty Images
Patsy also got a biopic focused on her life. Released in 1985, it was titled "Sweet Dreams." Unlike "Coal Miner's Daughter" and the upcoming "Patsy and Loretta," the relationship between the singers was not shown in the film.
Nowadays, Loretta is 87 years old and is the most awarded female country artist so far. Despite her age, she is still active in the music industry, with "Wouldn't It Be Great" being her most recent album (September 2018.)
Please fill in your e-mail so we can share with you our top stories!