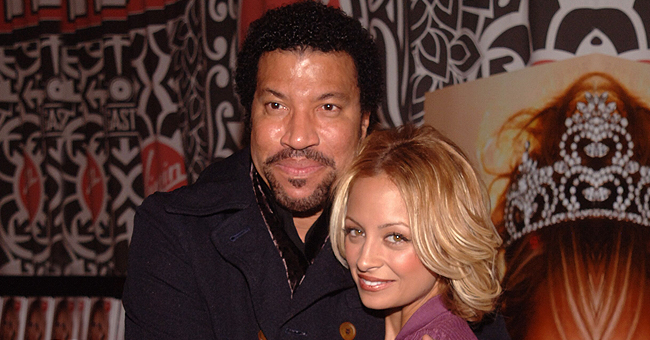 Getty Images
Lionel Richie & Drummer Sheila E. Once Shared Differing Views on His Adoption of Her Niece Nicole
It's no secret that Lionel Richie adopted his first child, Nicole Richie, but what most people don't know is that there are two sides to how it all went down.
A version is from Lionel, and the other from Sheila E. Everyone knows Nicole Richie as Lionel Richie's daughter.
But many forget that the reality TV star has another family, like her aunt, Sheila E. The drummer is the sister to Nicole's biological father, Peter Escovedo.
According to Shelia's memoir, "The Beat of My Own Drum," Peter and his assistant, Karen Moss, had a relationship that produced a child.
After the relationship ended, the then-couple stayed friends. Since they were always on the road, they accepted Lionel, and his then-wife, Brenda Richie's offer to have the drummer's niece stay with them.
After a little while, Sheila said the couple offered to adopt her brother's child, and although it broke their hearts, they had to let her go. In her words,
"The Heartbreaking part is that once Nicole Escovedo became Nicole Richie, we lost her. We all lost her."
As touching as the drummer's account is, Lionel, on his part, remembers things differently. The singer during The Huffington Posts, "Talk to Me," series in 2016 said that he met Nicole when she was 2-years-old.
The then-little girl who was on stage playing the tambourine at a Prince's concert captured Richie's attention. After inquiring backstage, the "All Night Long" singer discovered that the girl who became his daughter's home situation was bad. He offered her a place to stay, and after falling in love with her, decided to adopt her.
The singer pointed out that the-now mum-of-two had abandonment issues because she went from relative to relative. He had to reassure her every time he was going on tour with the words,
"I'm never going to leave you."
Lionel kept his word, and even in Nicole's adult years when she messed with drugs, got arrested, and had a party girl image, he stuck by her side, loving and giving the fashion designer his total support.
The California resident later cleaned up her act, started her jewelry line, House of Harlow 1960, and married Joel Madden of the band, "Charlotte."
She has two children and pays homage to the life her adoptive parents gave her with throwback photos on social media.
Lionel and Sheila might have different accounts on how he became Nicole's father, but they have one unifying factor, their love for her. It's what made the two performers stay friends all these years, and what will keep them that way in the years to come.
Please fill in your e-mail so we can share with you our top stories!