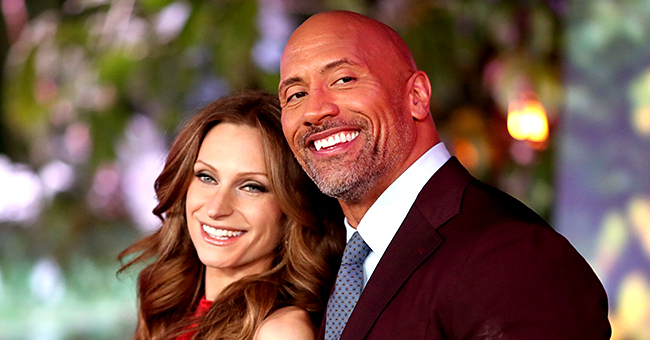 Getty Images
Meet Dwayne Johnson's New Wife and Children's Mother Lauren Hashian, Who's a Singer & Producer

Dwayne "The Rock" Johnson is now officially married to his longtime girlfriend Lauren Hashian. Let's take a look at the life of the singer and music producer who caught Johnson's eye years ago.
After 12 years of dating, Dwayne Johnson and Lauren Hashian are officially married. The pair first met in 2006 when the actor was filming "The Game Plan," before dating the year after. Now, they share two daughters, Jasmine, 3, and Tiana, 1.
Lauren Hashian's Career
While Johnson's life is basically an open book thanks to his career, not a lot is known about his new wife. It turns out, she is no stranger to the entertainment industry, as she has a knack for music that came at such an early age thanks to her dad, Sib Hashian, who was a drummer in the mid-'70s.
Although her dad didn't want her to follow in his footsteps, she eventually tried to pursue a career in music. Working silently, she's been working on a couple of songs since 2018, and she can't wait for the world to hear it.
"I haven't put out that much yet—I only have two songs that have been professionally released—[but] I would say there's an R&B undertone to everything, and it goes from pop to hip-hop to trap. Right now we're working on a cool '90s throwback project. Myself and some of my colleagues are going to put out three or four tracks before the end of the year if we can finish them up, and one person who will be on that with me is Naz Tokio." she shared.
Lauren's Family Life
Lauren and Dwayne wed in an intimate celebration in Hawaii earlier this month, and their official union comes after they've been together for more than a decade. Together, they are the parents of two kids, Tiana Gia Johnson, and Jasmine.
Dwayne also has a 16-year-old daughter Simone Alexandra, whom he shares with ex-wife Danny Garcia.
Regardless, the happy family cherishes their bond greatly, and now that Dwayne and Lauren are married, they're officially called the Johnson family.
Congratulations to the newlyweds!
Please fill in your e-mail so we can share with you our top stories!