Dwayne Johnson becomes three-time dad after his girlfriend gives birth to another girl
The three-time-father shared a long touching tribute to his wife and new daughter shortly after birth. 
Dwayne Johnson has become a father for the third time and he couldn't be any happier in the touching post he shared announcing the birth of his third daughter, as Hollywood Life reported.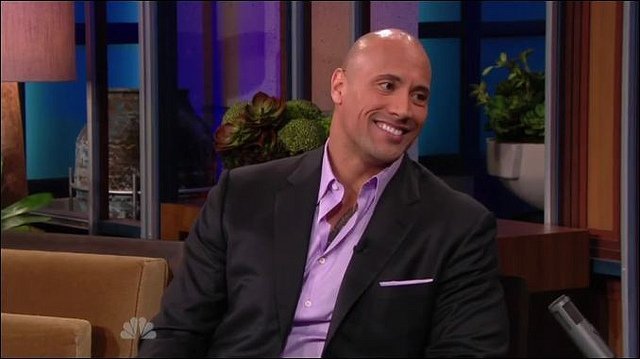 On Monday, April 23, Johnson proudly revealed his wife Lauren Hashian had given birth to their second child, a daughter they named Tiana Gia Johnson who will be a younger sister to the their first daughter Jasmine, now 2.  The 45-year-old father also has an older daughter, Simone Alexandra, 16, from his previous marriage to Danny Garcia.  
Sharing the joyful news on his Instagram, the three-time dad wowed his fans with a sweet photo of him shirtless holding on to his precious baby who cozily laid on his tattooed chest. In his caption, he wrote,
"Skin to skin. Our mana.Blessed and proud to bring another strong girl into this world. Tiana Gia Johnson came into this world like a force of nature and Mama @laurenhashianofficial labored and delivered like a true rockstar."
Johnson went on to explain how he was "raised and surrounded by strong, loving women" his entire life and how he now discovered a new level of respect and admiration for his wife and every mother after witnessing Tia's delivery.  He added,
"Word to the wise gentlemen, it's critical to be by your lady's head when she's delivering, being as supportive as you can.. holding hands, holding legs, whatever you can do. But, if you really want to understand the single most powerful and primal moment life will ever offer – watch your child being born. Its a life changer and the respect and admiration you have for a woman, will forever be boundless."
After paying tribute to his wife's strength, the proud father then wrote a special message for his newborn.  He vowed,
"I'll love, protect, guide, and make you laugh for the rest of my life. Your crazy dad has many responsibilities and wears many hats in this big ol' world, but being your dad will always be the one I'm most proud to wear. Oh and one more thing.. you're gonna love rollin' in daddy's pick up truck."
It was only in December when Johnson and Hashian announced they were expecting their second child with an adorable post of their older daughter sitting in front of a Christmas tree. Behind her, a sign hung on the tree read, 
"It's a girl! Can't wait to be a big sister! And finally be the boss!" 
While the message spoke for itself, Dwayne added his own caption expressing his excitement over having another girl in his life. 
"@laurenhashianofficial and I are boundlessly grateful for this blessing as this spring we'll welcome our second baby."
"Once again, big daddy is completely surrounded by beautiful estrogen and loving, powerful female mana.All girls. One dude. And a boy dog. I wouldn't have it any other way." 
He may be one of the most successful Hollywood actors today, but Johnson is definitely even more successful as a father, one thing he admitted to People was a role he truly loves. 
"It's really been this awesome, interesting, fascinating balance between an amazing, beautiful 15-year-old who teaches me, to (her) amazing, beautiful (sister), (an 11-month-old) baby. You just hope that you take the lessons that you learned in life and you can apply them properly. I think I'm a good dad."
Many think so too. Congratulations to the Johnson family!