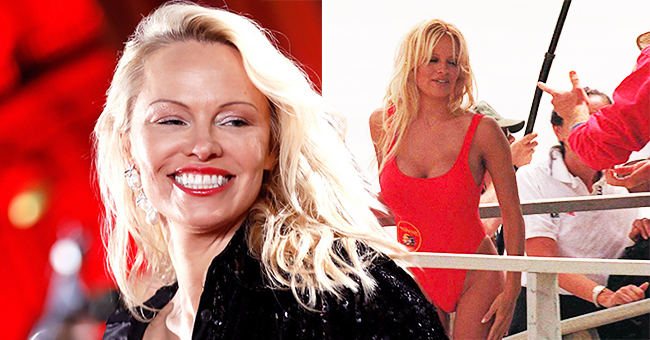 Getty Images
Pamela Anderson Uses Iconic Red 'Baywatch' Swimsuit to Surprise Her Dates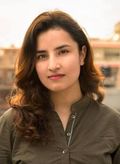 The red one-piece swimsuit is one of the most iconic elements of the 90's television show. Surprisingly, the actress who played a big part in popularizing it still likes to slip it on every now and then.
In a recent interview, actress Pamela Anderson revealed that she easily fits into her iconic "Baywatch" swimsuit even today and sometimes surprises her dates by actually wearing it.
"I jump in the shower with a bathing suit and then jump on them wherever they are in the house, soaking wet," she told the New York Times.
A TIMELESS FASHION STATEMENT
According to the source, the iconic swimsuits are still in trend, even 22 years after the end of the original "Baywatch" series.
Alongside Anderson, actress Carmen Electra was also a huge part of the show, another cast member who helped popularize the red swimsuit.
However, unlike Anderson, Electra has her swimsuit framed in her house. She revealed that people get to see it when they visit her home and are "really excited" about it.
"It just has this effect on people. It was empowering."
THE DESIGN INSPIRATION
The New York Times article also traced the history of the "Baywatch" swimsuit and revealed that its design was inspired by the suits worn by real lifeguards on Southern California beaches.
To design the suits, one of the creators of the series, Greg Bonann, even started a separate swimwear company named TYR.
The company helped in designing and creating unique red one-piece swimsuit to fit and complement the body of each actress playing a lifeguard.
"I wanted them to be real and practical and actually work in the surf," Bonnan clarified.
FUNCTIONAL AND SEXY
Another creator of the show, Michael Berk, further explained that the purpose of the design of each swimsuit was never to be sexy.
"We never tried to be sexy intentionally. It was all about athletics and functionality."
Meanwhile, Anderson, who is associated with the iconic swimsuit more than anyone else, is still turning heads with her incredibly toned and fit body.
Only a few months ago, she stunned her fans by flaunting her curves in a bold, black swimsuit for the cover of Vogue magazine.
Please fill in your e-mail so we can share with you our top stories!