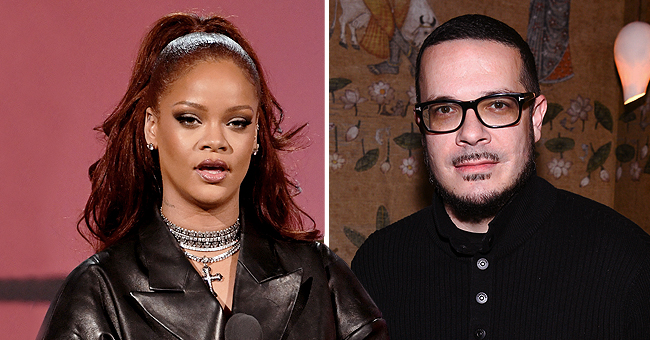 Getty Images
Twitter Mad at Rihanna after News of Shaun King's Diamond Ball Award
Internet users are not so thrilled with Rihanna after it was announced that she is giving an award to activist Shaun King at her annual Diamond Ball.
Rihanna is no doubt very loved by many. However, it seems the Barbados singer is getting on the wrong side of fans.
It's almost time for Rihanna's annual Diamond Ball event, and this year's list of awardees has stirred up so much controversy online.
According to Variety, the singer announced in a statement that the honorees for the fifth edition of her annual ball are Barbados Prime Minister Mia Mottley and civil rights activist Shaun King.
Many internet users were soon thrown into an uproar as they didn't believe that Riri should honor someone like Shaun King.
Since King's rise to prominence with the Black Lives Matter movement, he has been a victim of several controversial allegations.
He has been accused of misreporting information, plagiarism, and berating women, among other things.
One of his publicized controversies was his rift with writer and activist Clarissa Brooks. Earlier this year, Clarissa accused King of wrongly allocating the funds meant for families affected by Police Brutality and discrimination.
This led to a public battle between them, and King took to social media to shame Clarissa. He also threatened to take legal action against her.
Ever since King has been mislabelled by most of the black community, so all hell broke loose on Twitter when it was revealed that Rihanna would honor him.
One Twitter user was disappointed as she
other people were more deserving of the award.
Another asked the famous singer to do a google search.
remains silent on the matter.
While King's news is taking most of the attention, more exciting things are happening at the annual star-studded gathering.
There will be performances by Dj Khaled and Pharell Williams, and the event will be hosted by Seth Meyers.
All the glam of the ceremony doesn't defy its humanitarian purpose. The Diamond Ball was started in 2014 as a benefit to The Clara Lionel Foundation, which was named after her grandparents.
The foundation is aimed at raising funds for impoverished communities for causes like health care and education. The ball is set to hold on September 12.
Please fill in your e-mail so we can share with you our top stories!