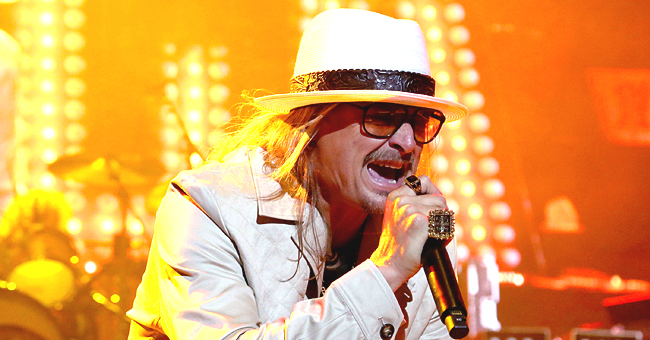 Getty images
Meet Kid Rock's Son Robert James Who Followed in His Dad's Footsteps
Robert James may be the son of one of the biggest rock stars alive, but he's making his own way in the music industry. He's released three singles so far. Here's what we know about him.
Kid Rock's son's full name is Robert James Ritchie Jr. The 26-year-old musician chose to cut it down to Robert James for his musical career which is still just taking off.
Born in 1993 to Rock's ex-girlfriend Kelley South Russell, James didn't take long to prove that music runs through his veins. He would share rap videos on YouTube and reportedly opened for other artists.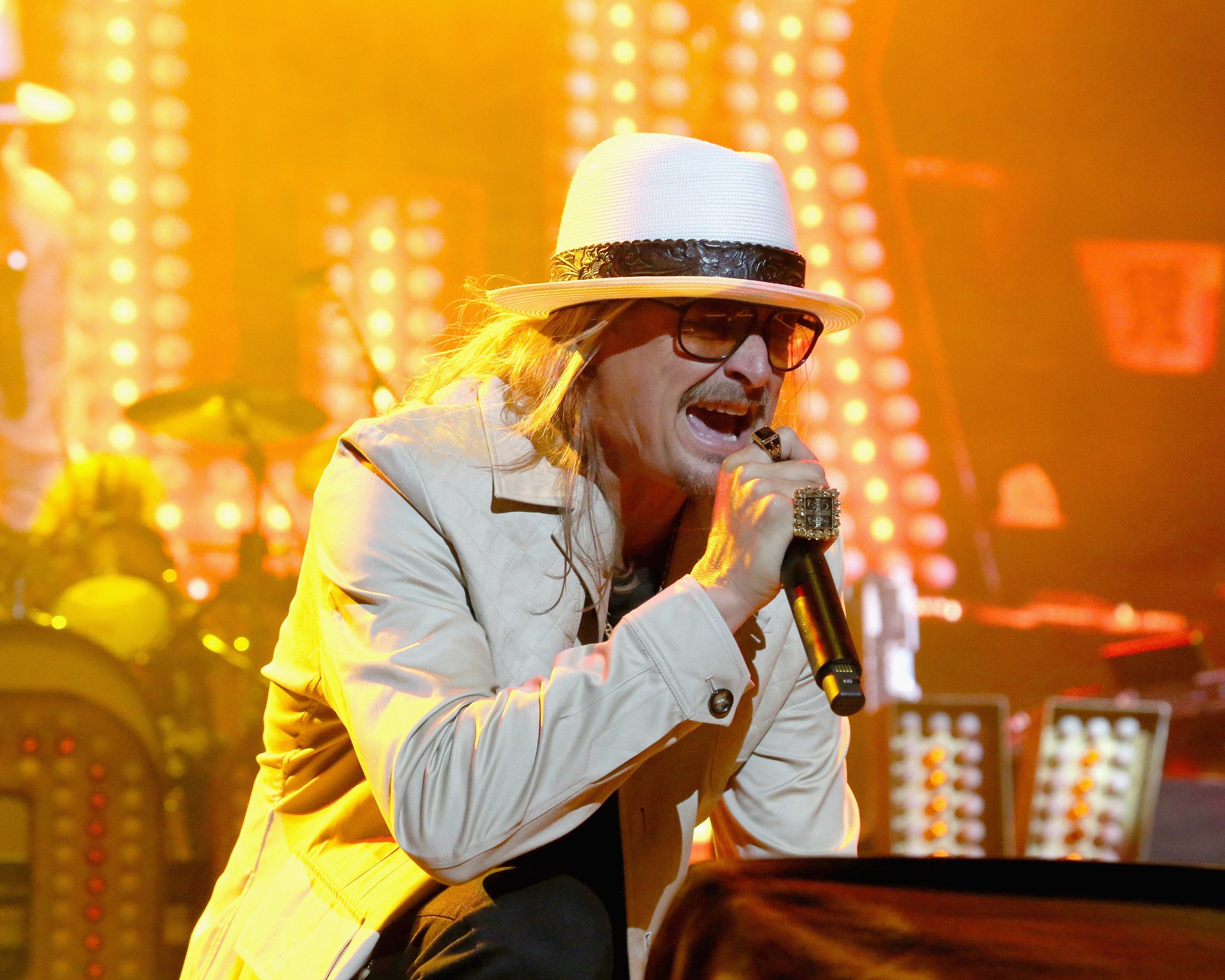 Kid Rock performs in concert on day two of KAABOO Texas in Arlington on May 11, 2019 | Photo: Getty Images
By 25, he was in the studio working hard to reach his dreams. In 2018, Video Music Stars reported that James worked in an Apple store like a regular Joe. It makes sense since he has a family to take care of.
The tattooed singer had his first child in 2015, a daughter named Skye. This made Kid Rock a grandfather at just 43. Unlike Rock though, James did not have to raise his child on his own.
In his 2018 video, "Exstacy," James serenades his girlfriend Marie, the mother of daughter Skye. At 27, Marie is now the fiancé of James. Based on recent posts, the two are enjoying a healthy and supportive relationship.
When the song "Exstacy" came out, Kid Rock showed support for his son by linking to the video on his Twitter. He wrote: "My son released his 1st single off his debut album today!!"
The "All Summer Long" singer added: "He sure can sing and I am very proud of him." Rock did not attach his own celebrity status to his son's rise, reflecting James' own attitude when it comes to his talents.
In an interview, James repeated a lesson his father taught him about working hard for what you want. "You get what you put in and people get what they deserve," he quoted.
"Yes, I have a famous dad, but I'm my own person. I'm self-made and a new father, and determined to maximize my potential," he continued. James explained that he's been working using his own means to reach where he is.
He stays focused, not setting any limits or expecting anything from anyone. He does have two best friends from high school to lean on, but ultimately it all depends on him.
Surprisingly, James pointed to Michael Jackson and Eminem as his biggest influences. Vocally, he was affected by everyone from Bruno Mars to Jackie Wilson — we're sure dad Rock is included somewhere in there.
James called his journey a "humbling" one, saying that while he's learned from one of the best, he's just looking for an opportunity and is ready to take chances and learn from the outcome.
"Regardless of bloodlines, I'm a product of Detroit, Nashville and beyond," he finished. Certainly, his musical influences are reflected in his diverse work.
Other songs James has released include "Bad" and "All Alone." On his Instagram, one will find clips of the independent artist's new music. These days, he's leaning toward R&B.
His last video "Rock With Me," released in November, has more of an upbeat feel to it showing the variety of the Indie artist's talents. His album, "Underdog" was released at the start of 2019.
Rock's son seems to be having success in both his personal and professional life, while his father wasn't as lucky. Rock went through a legal battle to gain custody of his son.
In 2001, he met famous actress Pamela Anderson. The two dated for two years before splitting in 2003. In 2006, they got back together, got married, then divorced four months later.
Despite all of that, Rock has shown that not only did he pass on his talents to his son, but he also provided James with a positive outlook on life. We hope the young man continues doing good for himself.
Please fill in your e-mail so we can share with you our top stories!