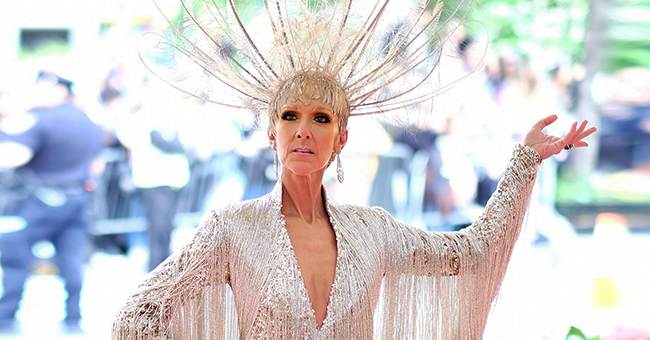 Getty Images
Céline Dion Reveals on 'Carpool Karaoke' That She Stores Thousands of Shoes in a Warehouse in Las Vegas
International music sensation Céline Dion revealed she stores thousands of shoes at a Las Vegas warehouse, and then she did something remarkable and lovely.
James Corden is brilliant at getting celebs to confess to him while sitting next to him on "Carpool Karaoke," and music legend Céline Dion, did precisely that.
FIRST IT WAS KARAOKE, THEN 10,000 SHOES
After pretending not to know his way around Las Vegas, Corden conveniently parked in front of Cesare's Place where Dion has her residency. And she casually slipped into the car, next to him.
The two started by belting out different tunes by the singer, including "Because You Loved Me," and "I Drove All Night." After driving past a shoe sign, the conversation turned to shoes, with the host asking,
"How many shoes do you have?"
Trying to sound coy, Dion placed the number between 3000 to 5000, but after Corden told her specifically that she owned 10,000 shoes, the Grammy winner said, "Maybe," before adding she didn't want to say it.
DION OWNS A WAREHOUSE
The host then asked how she stores so many shoes, and that's when things got interesting. The Vegas-based singer responded that she keeps them at a place called "A Warehouse."
Dion went on to explain (when Corden asked how she finds anything with so many,) that in her home in Florida, she used a computerized system, and color-coding to find the shoes she wants at any given time.
After the revelation, the "Carpool Karaoke" master informed a shocked Dion that with the help of her assistants, he got some of her shoes to give out on the Las Vegas strip. The two then proceeded to do that, with the singer protesting with every handout but accepting her fate.
WHY CELINE DION HAS 10,000 SHOES
Shoes are very significant in the life of the "My Heart Will Go On" singer. In 2017, she explained her attachment to them and why she gives out everything but her footwear. Dion told WWD,
"I cannot give them away due to a personal connection with each one. I cannot give anything away because every piece that I buy has brought to where I am." The iconic singer continued, "They are part of every step I take, and I have an attachment to them. You can call it crazy; I keep everything, but I keep buying a bigger space."
The singer equally uses retail therapy as a way to cope with the loss of her husband, Rene Angelil. And as long as warehouses remain, her shoe collection will continue to grow.
Please fill in your e-mail so we can share with you our top stories!