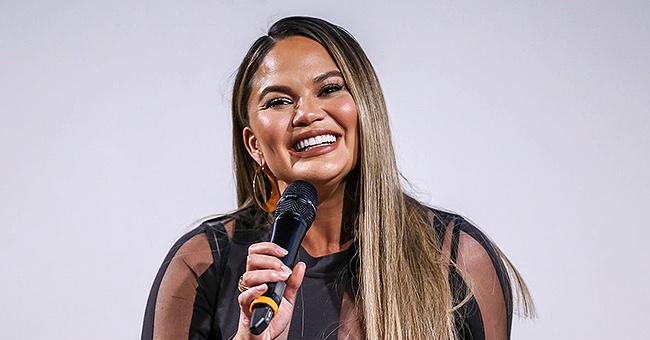 Getty Images
Chrissy Teigen Shares Picture Taken in a Tuktuk with Her Uncle in Thailand

Chrissy Teigen and John Legend are having the time of their life on vacation. They took their children to Thailand for the first time.
Model Chrissy Teigen and singer John Legend are visiting Chrissy's mother, Vilailuck's family in Thailand. It is the first time they have taken their children to the country.
They spent time at the Mall Korat, visited family and even drove in Chrissy's uncle's tuk-tuk. As always, Chrissy has kept her fans up to date with their vacation with regular posts to her social media.
In one of her pictures, Teigen posed with her uncle. The Sports Illustrated supermodel leaned over her Tuk-Tuk driver uncle's shoulder.
She wrote, "Me and my uncle. he drives the dopest tuktuk in Korat!"
The post came just after Teigen and a fan had a showdown in the comments section of another post on her profile. The model had posted a pic of herself in a low-cut jumpsuit at a store in Thailand.
One fan felt the need to point out that it looked as though the model had forgone a bra. The fan insisted the model should wear one.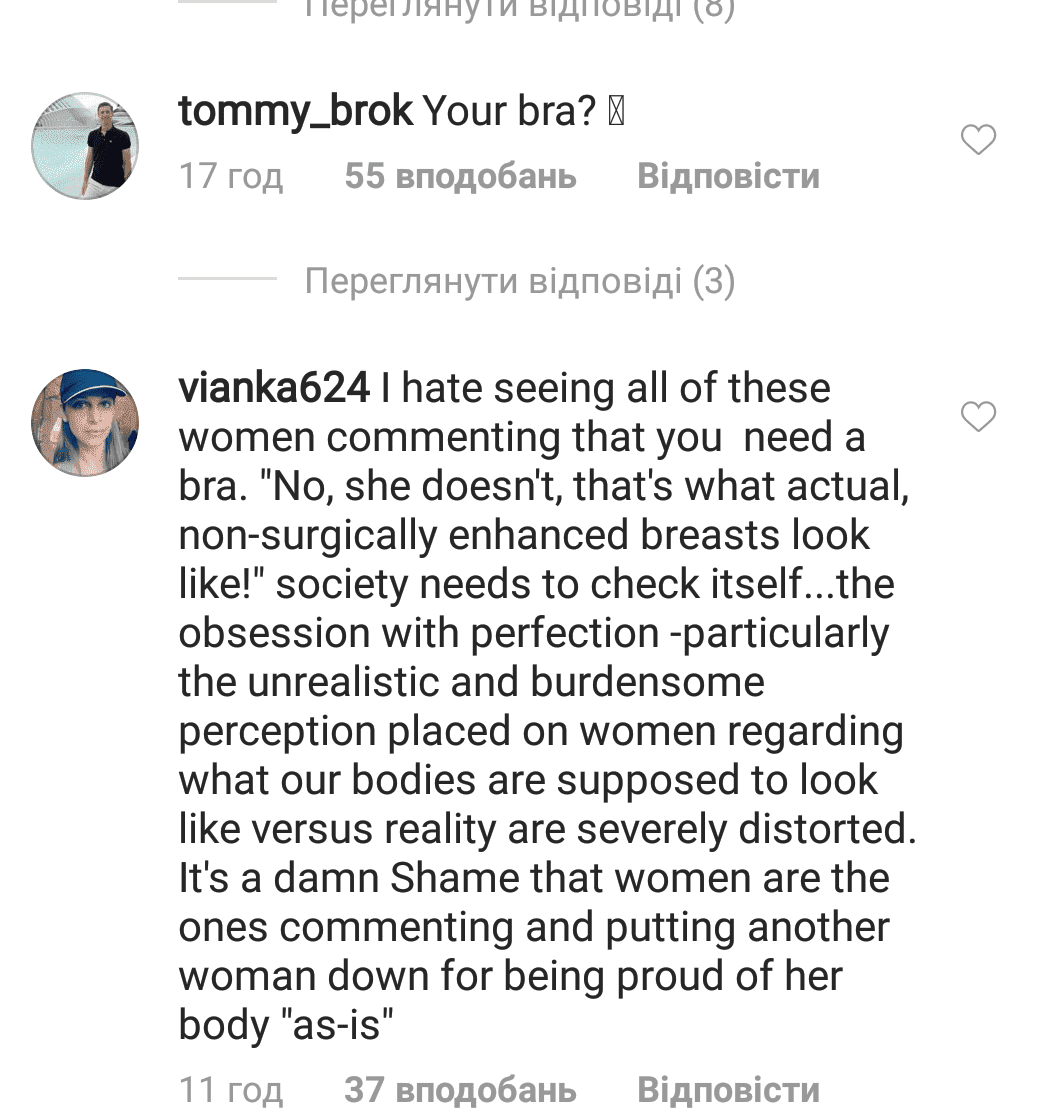 Comments on Chrissy's post | Instagram: @chrissyteigen
Many others agreed with the commenter. However, other's jumped to Teigen's defense with one fan pointing out that the outfit showed off her natural beauty.
"You look stunning... ! and as for the bra comments exactly how would that work here? With straps showing and underwire sticking out in front? Tacky.. but some women sadly are stuck in the fifties..." said one fan.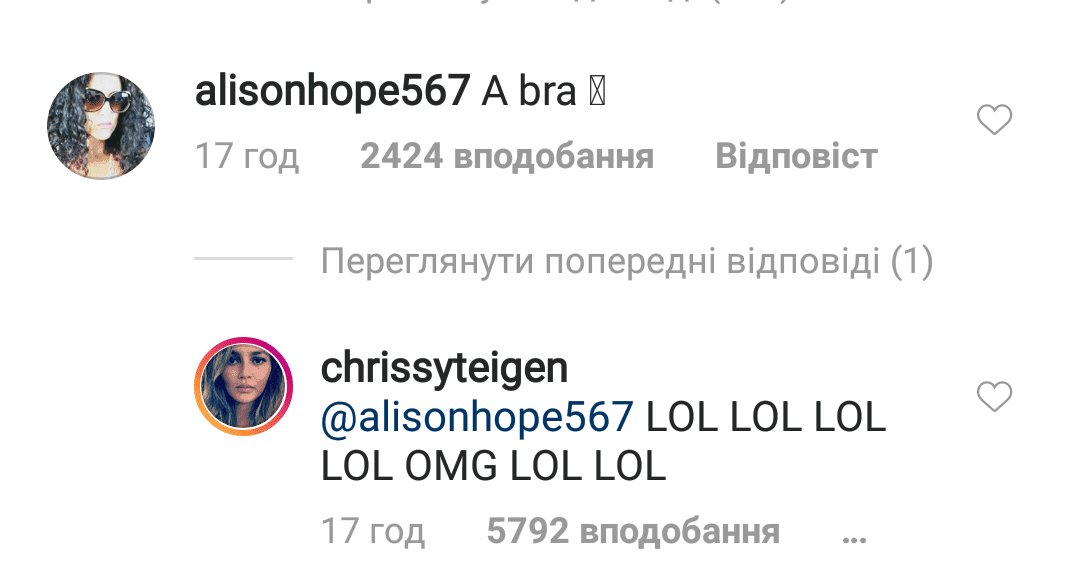 Chrissy's response to the backlash | Instagram: @chrissyteigen
Chrissy simply laughed off the backlash. Perhaps she is simply tired of dealing with haters and did the same when one ignorant fan asked if all Asians had similar noses on the post with her uncle.
Amongst the other pics of her vacation were some with her children who regularly appear on her Instagram feed. Earlier this year, she blew fans away with a cute pics of her son Miles enjoying a slice of pizza.
Please fill in your e-mail so we can share with you our top stories!