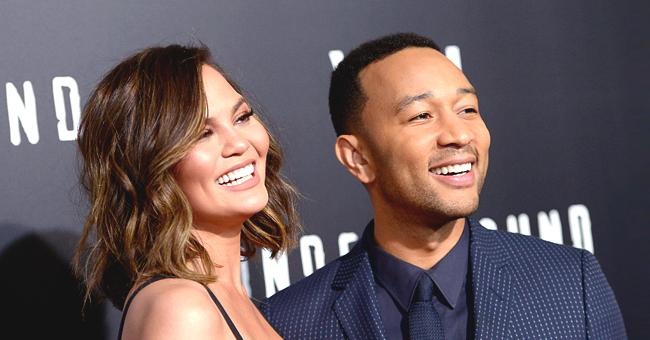 Getty Images
Chrissy Teigen's Son Miles Warms Hearts While Having a Slice in a New Photo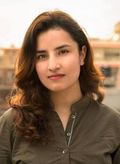 Chrissy Teigen delighted her fans with a brand new photo of her 1-year-old son Miles, who looked happy as he enjoyed a slice of pizza.
Chrissy Teigen's son is too cute to handle!
In a new Instagram post, model Chrissy Teigen posted a snapshot of her adorable son who beamed with happiness with a slice of pizza on his hand.
"Pizza party," the proud mom-of-two captioned the heartwarming post.
We feel you, little one. Pizza does have the power to make you happy.
Teigen and her singer husband, John Legend, share two kids: Luna Simone Stephens and Miles Theodore Stephens.
MILE'S FIRST BIRTHDAY
The charming baby boy turned 1-year-old on May 16, and his proud parents Chrissy and John started the special day with Instagram posts.
John posted a picture of his look-alike son on Instagram with a sweet caption that read: "Our beautiful boy is 1 year old today! We love you, Miles!"
Meanwhile, Chrissy posted another cute picture of her son covering his ears while enjoying a meal.
"I can't believe I'm 1 today!!!!" Happy birthday to the absolute best baby boy I could ever imagine having," Chrissy wrote.
HOW CHRISSY AND JOHN FIRST HIT IT OFF
Chrissy and John first met on the set of John's music video for "Stereo" in 2007, where Teigen starred as his love interest. After the shoot was done with, they went to his hotel room, had some burgers, and hooked up.
In an interview with Wendy Williams in 2014, Chrissy opened up about how things went down with John that day.
"We did the music video, we were together for like 12 hours. We spent the entire day together, me in my underwear and him in a full suit, and I went to go say goodbye to him, to his hotel and we didn't ever say goodbye that night."
The couple sure had a good time together, but it wasn't until a few months later that they got together again.
Opening up to Cosmopolitan about how she decided to give Legend some space after their first meeting, Teigen said:
"I let him be himself for a while. The worst thing you can do is try to lock someone like that down early on, then have them think, 'There's so much more out there.' I played it cool for a long time. Never once did I ask, 'What are we?' Marriage was never my goal, because I've never been very traditional. I was just happy to be with him."
Meanwhile, the duo stayed connected through texts and phone calls until John invited Chrissy to join him during his tour.
THEIR "MINI BREAK-UP"
Although the couple liked each other, John had second thoughts about their relationship at one point which led them to have a mini break-up.
But John could not stay away from Chrissy for long.
He was feeling really bummed and stressed out. He was like, 'I can't be in a relationship right now.' That lasted for one day. Literally, a day," Chrissy said. "I knew it came from a place other than us not working. It was the stress of him having to maybe cancel a show, and he had never been in a real relationship—or so he says now. I always joke, 'Remember when you tried to break up with me?' He's like, 'Yes, sorry. Big mistake.'"
After the mini break-up, the couple went on a trip to Lake Como, Italy, during which Chrissy realized that she wanted to spend the rest of her life with John.
The "All of Me" singer finally popped the question to her during their Maldives vacation in December 2011.
The couple said "I do" on September 14, 2013, at the beautiful Lake Como.
Please fill in your e-mail so we can share with you our top stories!