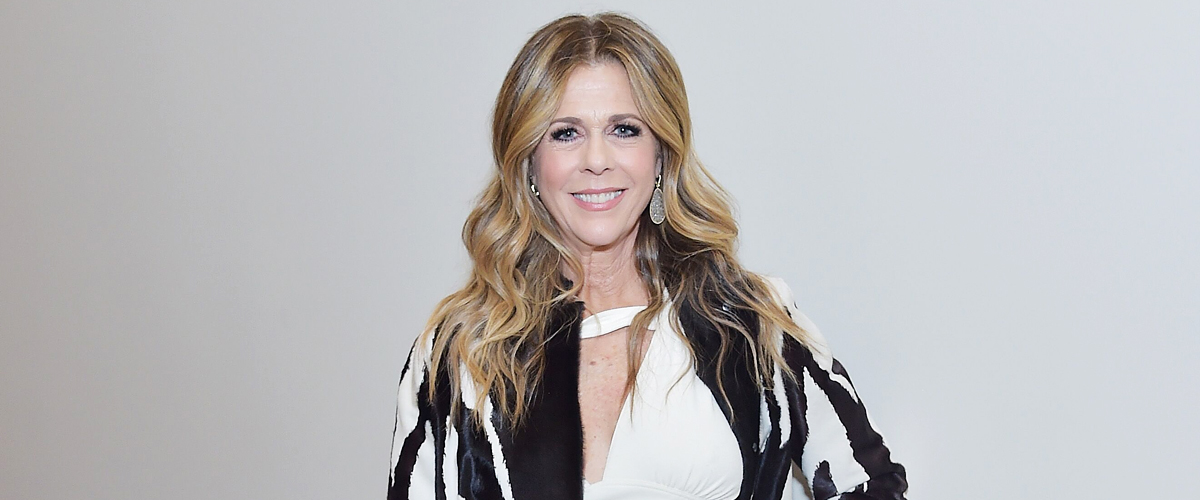 Getty images
Rita Wilson Pointed to "Mindfulness Meditation" as a Way to Remove Breast Cancer Fears

Rita Wilson's story of her breast cancer battle is just like her career — a heart-stopping rollercoaster filled with a variety of ups and downs and ending with a bang.
As an actress, producer, and singer, Rita Wilson is no stranger to survival. It takes a lot to get into and succeed in so many areas of the industry. Wilson was in her mid-50s when she decided to even get started in music.
Diagnosis and treatment
Around that time, Wilson also noticed that something was wrong with her body. She decided to go in for a mammogram. Initially, Wilson, wife of the famous Tom Hanks, was told she did not have cancer.
Something was still off, though, and Wilson knew it in her gut. Upon the advice of a friend, she went back for a second opinion and her worst fears were concerned. She was diagnosed with breast cancer.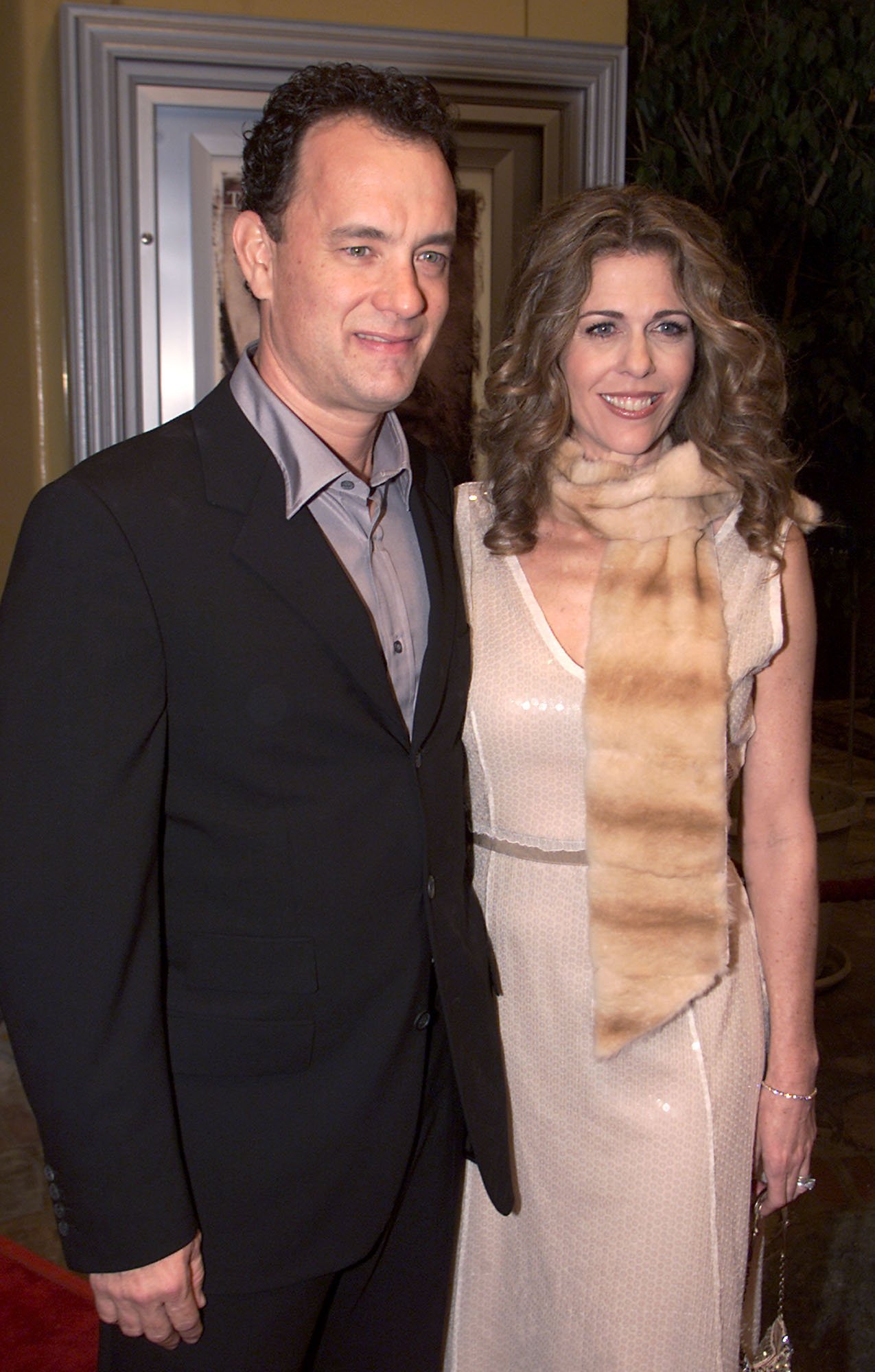 Tom Hanks and his wife Rita Wilson attend the premiere of "Castaway" in Los Angeles on December 7, 2000 | Photo: Getty Images
Wilson was one of the lucky ones. Following a double mastectomy and treatment, she was declared cancer-free. In an interview with Harpers Bazaar, Wilson spoke about one moment that stuck with her.
Aftermath and self-care
"Finally, on holiday, in the quiet of a hammock by the sea... what I had just gone through hit me. And I was scared," she told the magazine. With many of her friends insisting that stress could cause breast cancer, Wilson was anxious — although doctors said there was no connection.
She took it on her own to alleviate some of her stress and anxiety by going to see a cognitive-behavioral therapist who taught her mindfulness meditation. "Acknowledging the anxiety, instead of being taken over by it, was a way to not be afraid of it," Wilson explained.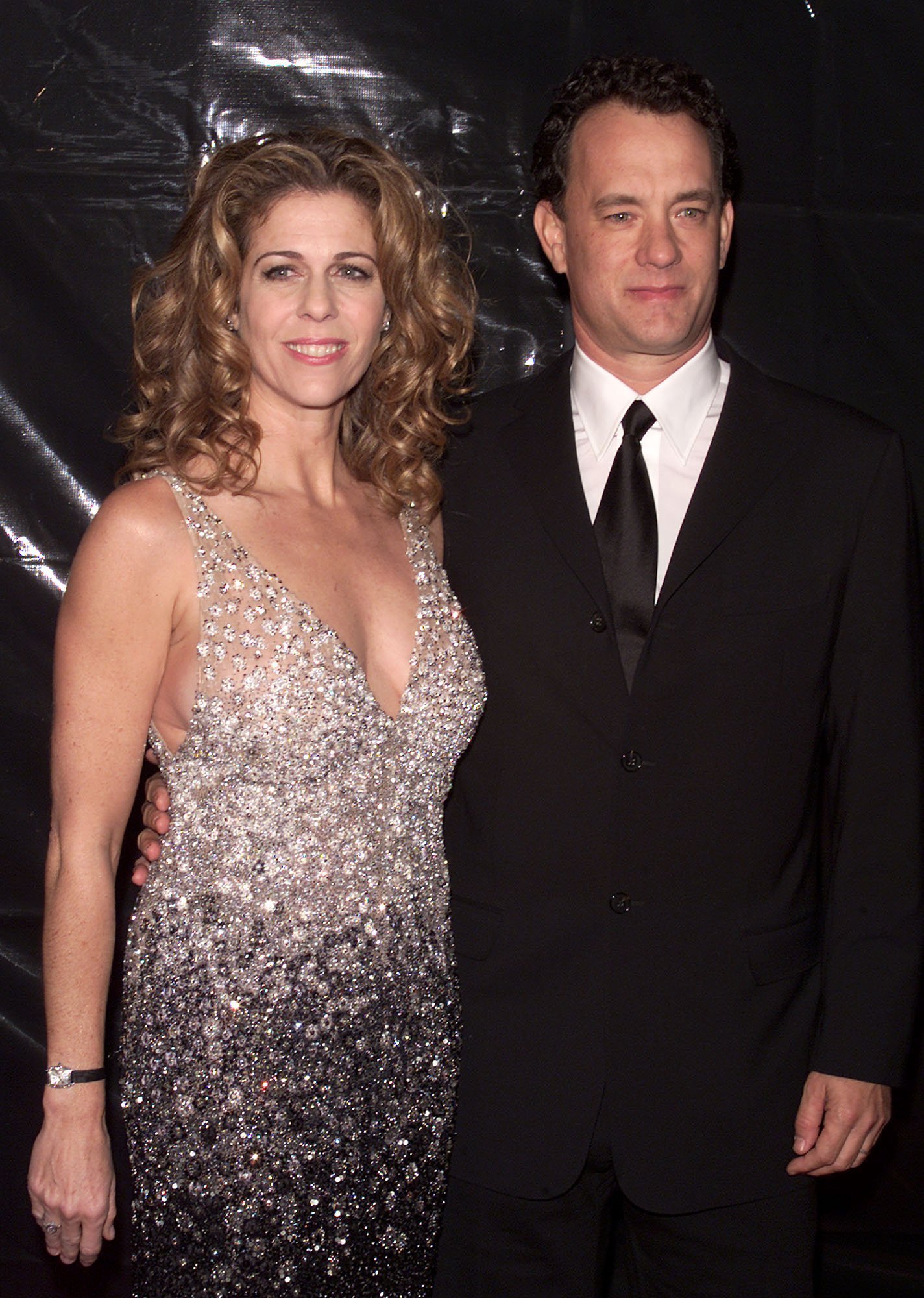 Tom Hanks and Rita Wilson attend the Valentino 40th Anniversary in Los Angeles on November 17, 2000 | Photo: Getty Images
Later on, she confirmed with a professional that stress does not directly cause cancer, but it may lead persons to practice cancer-inducing behaviors. In all this time, Wilson was going through a surgical process that included tissue expanders.
Humor in a mastectomy
She described this as "a sort of implant they put in during surgery that help you get ready for your permanent implants." After addressing her stress and anxiety, Wilson went onto get her implants installed. The implants were a welcome relief from the "uncomfortable expanders."
Wilson said that to combat her grief over not having her natural breasts, she simply recalls a joke made by comedian Tig Notaro, who said that her breasts got tired and "were trying to kill [her]." Wilson added: "You can't really miss someone who wanted to take you out."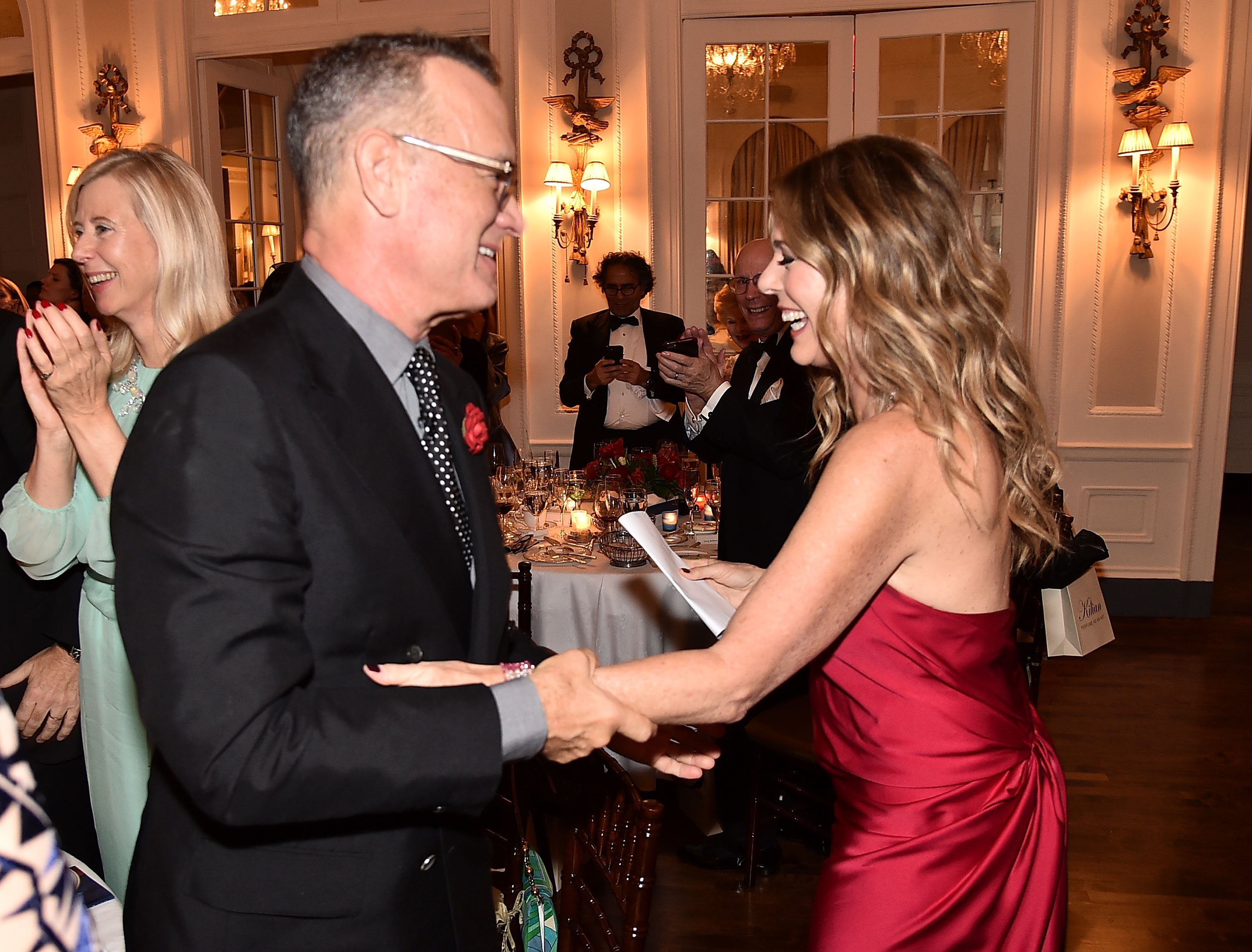 Tom Hanks and Rita Wilson attend the 2018 American Friends of Blerancourt Dinner in New York City on November 9, 2018 | Photo: Getty Images
The singer also pointed to the small circle of women who had undergone mastectomies as an invaluable source of support throughout her ordeal. She opened up about shopping post-surgery and was glad she could get things that worked for her.
Self-love and hobbies
Ultimately, Wilson clarified that "feeling feminine and sexy isn't about a bra or a cup size or whether you have breast tissue or breast implants. It's more internal." It's the inside that counts.
She continued: "I feel it when I dance and sing and write music. I feel more like me than ever. And there is a release in that." In another interview, Wilson repeated the same advice and shared her optimistic views.
Speaking on the Today Show with host Hoda Kotb — another breast cancer survivor — Wilson revealed what she did to clear her thoughts which used to be cancer-related from the time she got out of bed in the morning.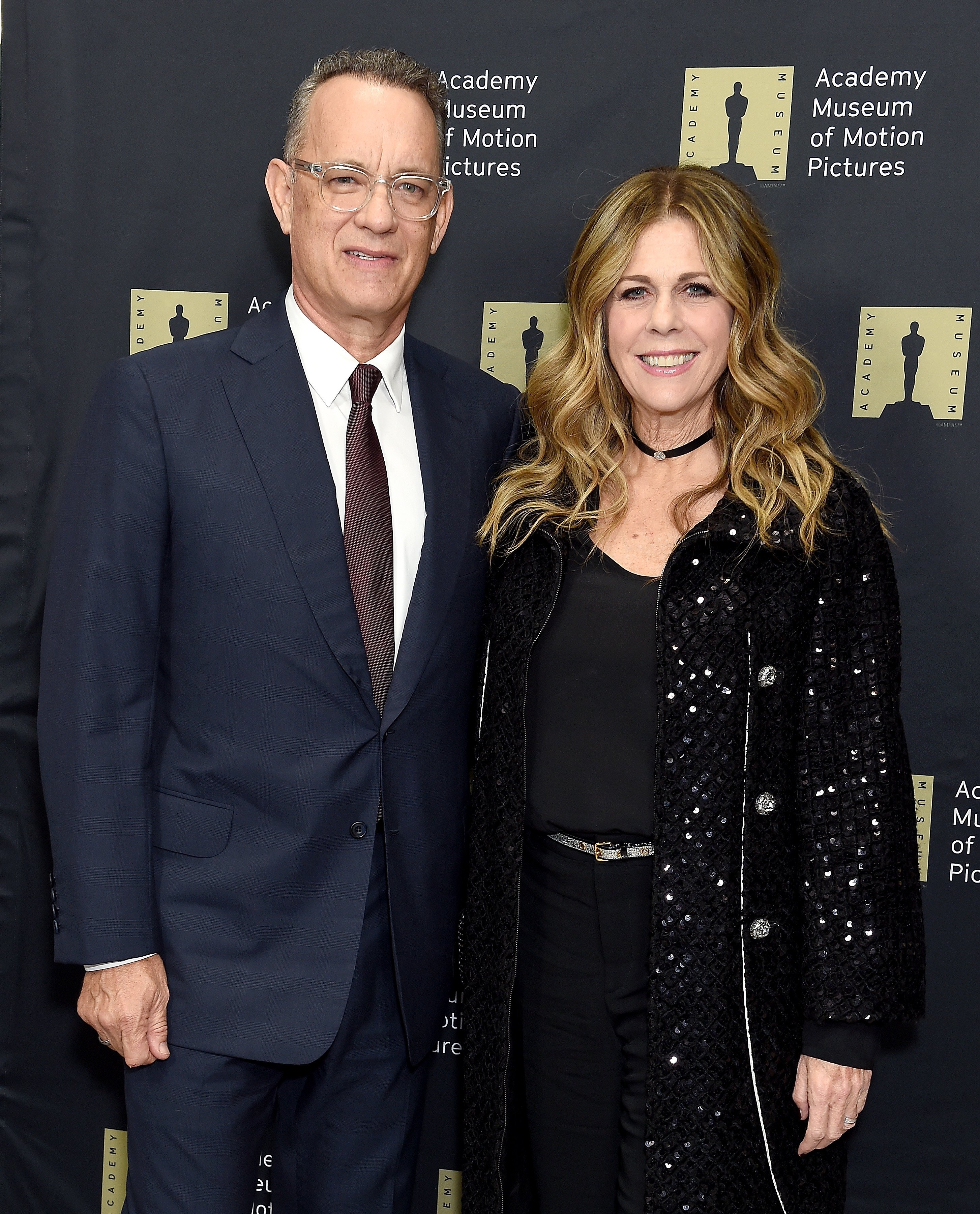 Tom Hanks and Rita Wilson attend the Academy Museum of Motion Pictures Unveiling of the Fully Restored Saban Building in Los Angeles, California on December 4, 2018 | Photo: Getty Images
She said:
"When you are going through treatment or you're getting your diagnosis you're really really focused on that. And then when things sort of ease off, I had sort of a delayed reaction and that's when I thought: 'What just happened to me?'"
Mindfulness meditation and music
She went on to say that "mindfulness meditation is so helpful to get through that period and in time it diminishes when you get more years under your belt of being clean."
Other activities Wilson engaged in included making music, which she called "therapeutic" and "a creatively satisfying outlet." She also collects scrapbooks and photo albums.
This year, Wilson will release her fourth album, "Halfway to Home," in which she sings works inspired by her cancer battle. One of the singles she released addressed her mortality — something that having breast cancer opened up her eyes to in a totally new way.
Facing her mortality
Wilson did an interview with Oprah magazine talking about the influence cancer had on her music, in particular, the song "Throw Me a Party." Upon reflection, Wilson recalled how it "feels like an ending" as soon as you're diagnosed. Somehow, Wilson saw past that and what she asked her husband for was extremely surprising.
She admitted to having "dark moments" and even shared what she told her husband. "Look, I hope this happens in the future, however, if for some reason I should go before you, I want you to be extremely sad for a very long time, but I also want you to throw me a party," she had told Hanks.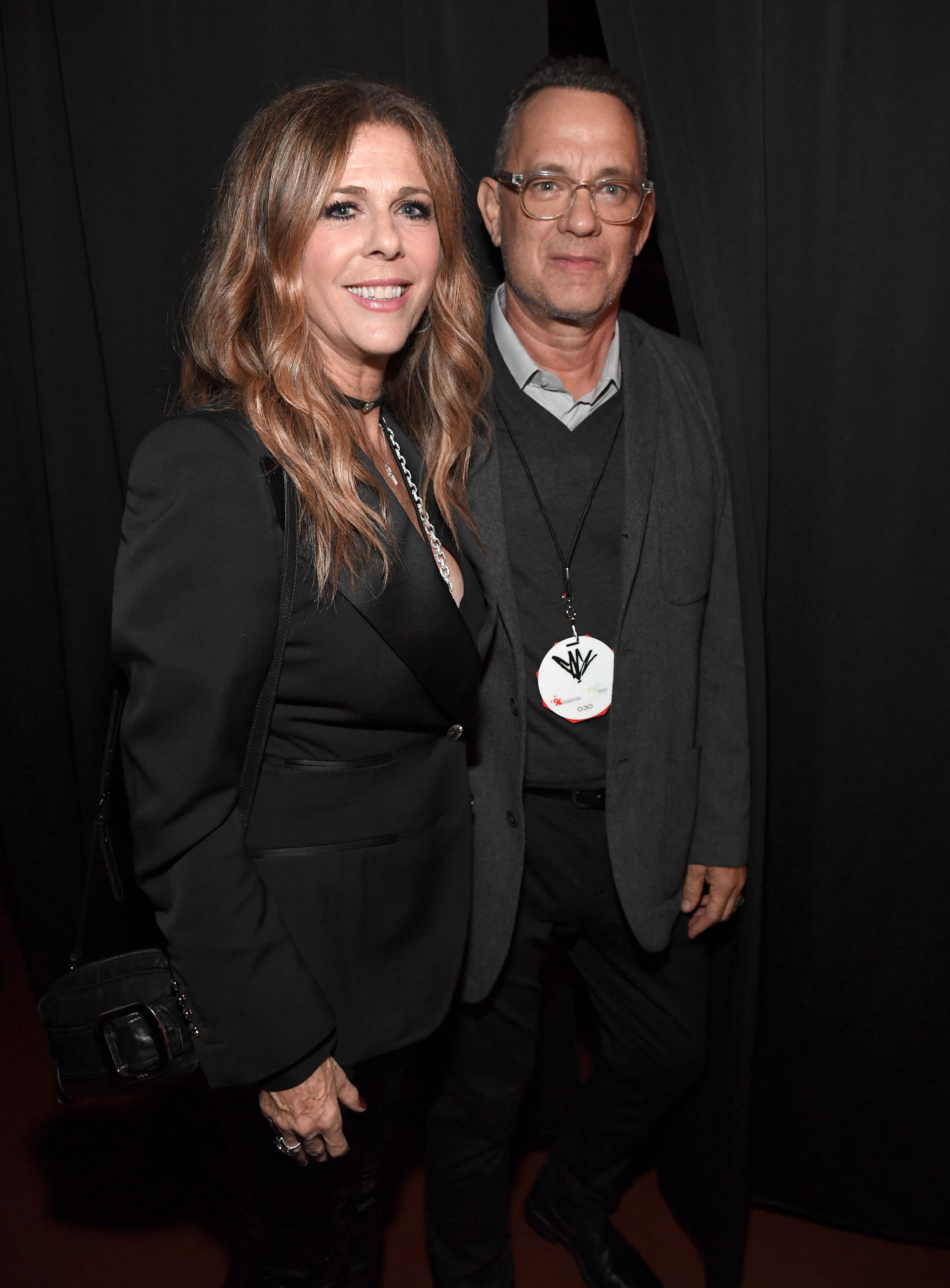 Tom Hanks and Rita Wilson attend the I Am the Highway: A Tribute to Chris Cornell tour in Inglewood, California on January 16, 2019 | Photo: Getty Images
Of course, Wilson is happy that that party will be "many, many years in the future." No doubt, her husband is extremely happy, too. Some of the songs on her album are also about the couple's three-decades-long marriage.
Using her voice
Another song of Wilson's called "Oh, No You Didn't," was one she was motivated to write as a result of the #MeToo and #TimesUp movements. Clearly, Wilson is using her many platforms not only to raise awareness of Breast Cancer but for other issues that affect women.
She hasn't allowed her battle to make her smaller. Rather, she's bigger and better than ever. With a Hollywood Walk of Fame Star under her belt, Wilson has just about conquered everything, and she's not slowing down anytime soon.
Please fill in your e-mail so we can share with you our top stories!
The information in this article is not intended or implied to be a substitute for professional medical advice, diagnosis or treatment. All content, including text, and images contained on news.AmoMama.com, or available through news.AmoMama.com is for general information purposes only. news.AmoMama.com does not take responsibility for any action taken as a result of reading this article. Before undertaking any course of treatment please consult with your healthcare provider.