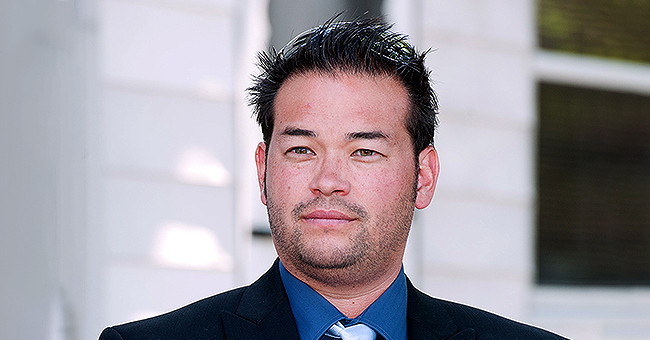 Getty Images
Jon Gosselin Shares Photos with Sextuplets Hannah and Collin on Their First Day of High School

"Jon & Kate Plus 8" alum, Jon Gosselin is gushing over his sextuplets, Hannah and Collin's first day of high school. The proud father shared photos of the significant day with his followers on Instagram.
Jon Gosselin is a proud father, and there is no reason why he shouldn't be. The father of eight was in a happy mood as his children, Hannah and Collin began High School, and he duly shared the moment on his Instagram page.
JON GOSSELIN'S INSTAGRAM POST
The 42-year-old shared three photos of sextuplets Hannah and Collin in a lovely post in commemoration of their first day of High School.
The first picture showed Hannah and her brother together, while the second showed her with her father. The final photo featured Collin all smiles with Jon.
The pictures were taken at the front door of their home in Pennsylvania. For their first day of High school, Hannah wore a Denim skirt, dark grey top, and black sneakers, while Collin wore a black T-shirt tucked into denim jeans and matched it with white sneakers.
In his caption to the post, Jon expressed his excitement over Hannah and Collin's first day as 9th Graders and wished them well.
He also wished all his children a wonderful year of High school and great experiences to match and signed off by telling them he loved them.
A handful of his over hundred thousand followers commented on the post, and wished the children well; some of the comments also commended Jon on doing a great job with them.
WHERE ARE THE OTHER SEXTUPLETS?
Hannah and Collin are not the only members of the Gosselin sextuplets beginning High School. The rest of them, Alexis, Aaden, Joel, and Leah stay with their mother, Kate Gosselin, and are also starting 9th Grade.
Jon and Kate have been divorced since 2009. Jon has a temporary sole legal and physical custody of Collin, with Hannah living permanently with her father. The rest of the Sextuplets stay with their mother and are not talking to their dad, as Jon revealed.
THE TWINS DO NOT ALSO COMMUNICATE WITH THEIR DAD
The eldest of the Gosselin children, twins, Mady and Cara have also started a new phase of life after gaining admission to College.
In an interview in 2016, they revealed that they do not talk to their dad, with Cara admitting she didn't know what to say about Jon.
Cara on her part said Jon should spend time thinking about why his children didn't want to speak to him, adding that him going on television to talk about them isn't the best way to begin a relationship.
Please fill in your e-mail so we can share with you our top stories!