'The Facts of Life': the Cast of This Legendary Sitcom Then and Now
It has been forty years since "The Facts of Life" went on air, but the beloved characters who gave their fans a lot of moments to shed some tears or laugh out loud are still being remembered.
The show follows the lives of a housekeeper, Mrs. Edna Garrett, and a group of school girls showing the different situations they go through and how Mrs. Garrett addresses and takes care of them.
This group of girls was on screen for almost a decade, (the respectable amount of 210 episodes) showing the audience their stories as they matured from girls to young women. A group of talented actresses who then and now have excelled in what they do.
THE FACTS OF LIFE (1979) debuted 40 years ago today!

Look for #CharlotteRae (1926–2018) on ALL IN THE FAMILY and GOOD TIMES, @KimVFields on GOOD TIMES and STEVE HARVEY + @MindyCohn on HOT IN CLEVELAND on @gettv.

Happy anniversary to these iconic ladies. ❤️ pic.twitter.com/MNYWOrYauH

— getTV (@gettv) August 24, 2019
CHARLOTTE RAE
She played Mrs. Edna Garrett the caretaker and housekeeper of the girls at the prestigious Eastland Prep School in Peekskill, New York. During the nine seasons of the series, she had four girls under her care except for the first season when they were just seven. With her calm, reasonable, and kind temperament, she also exerted her role as an educator when necessary.
Rest In Peace, #CharlotteRae. 🕯😢

❤️In honor of a woman who taught us the facts of life, we are airing a marathon of #FactsOfLife today starting at 7/6c on Logo. #RIPCharlotteRae pic.twitter.com/iVknKvHZXS

— Logo 🏳️‍🌈 (@LogoTV) August 8, 2018
Rae received an Emmy nomination for her portrayal of Mrs. Edna Garrett, and after the show was over she appeared on multiple TV shows and movies. You can name "Girls meet World", "Pretty Little Liars" and "Richy and the Flash" with Meryl Streep.
She worked as a dubbing actress in "The Brothers Flub," and "Itsy Bitsy Spider." Unfortunately, Charlotte died aged 92 in 2018 at her home due to health complications from various diseases. In 2015, she published her autobiography "The Facts of My Life".
KIM FIELDS
Dorothy Ramsey, better known as Tootie, is one of the most beloved characters in the series, played by Fields, who was only 10 years old when she started playing the role. It's funny that Fields had to be on skates to look taller since her character was supposed to be older than her real age.
Throughout her interpretation, Tootie had to face several challenges such as racial discrimination, prejudice, inappropriate behavior, however her character is one of those that remained from the beginning of the series in 1979 until its cancellation in 1988. After the end of "Facts of Life," Kim spent five years in the series "Living Single" from 1993 to 1998.
Both Kim's mom and sister are actresses, so talent comes from family. She has participated in all the cast meetings and reunions and has directed several Nickelodeon shows.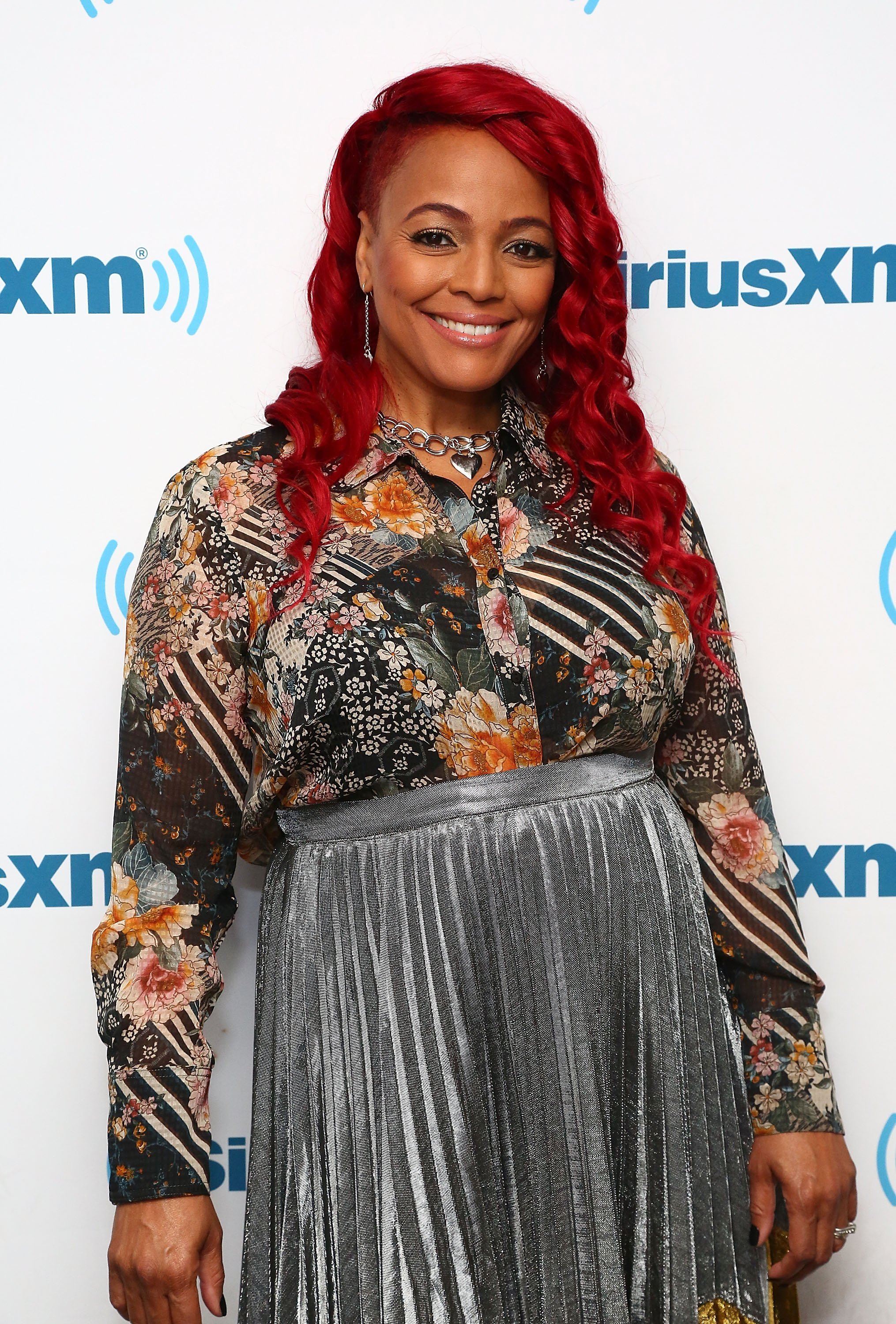 She also participated in "The Real Housewives of Atlanta" and "Dancing with the Stars". Kim is married to Christopher Morgan and together they have two children, Sebastian, 11, and Quincy, 5.
MOLLY RINGWALD
She played the role of Molly Parker during the first season and then her character was removed from the series when the producers decided to keep just four of the seven main characters.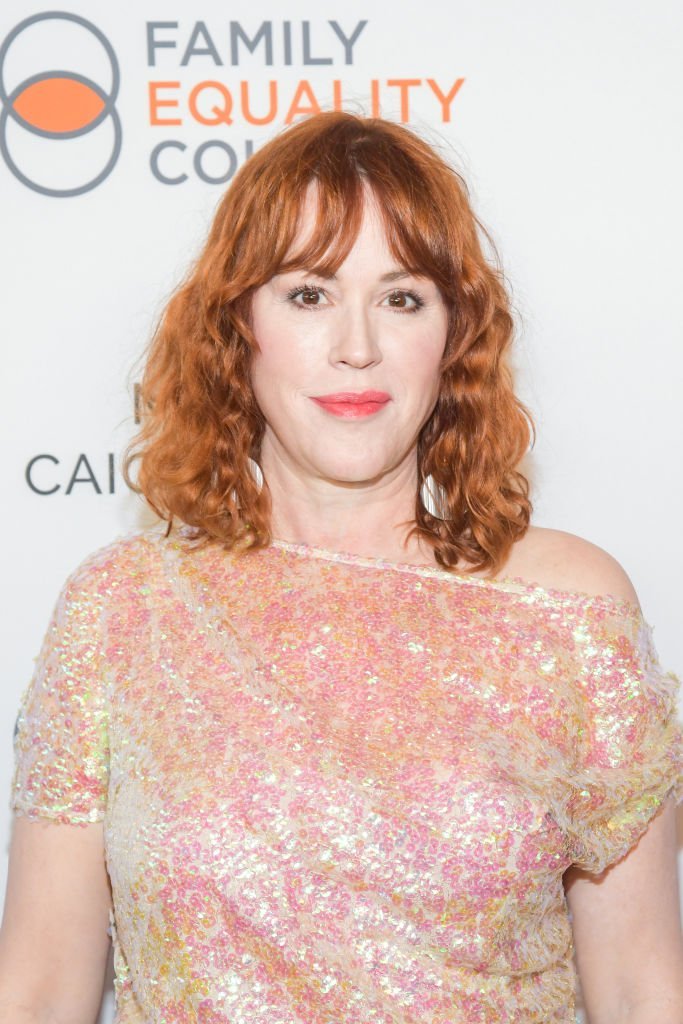 However, that did not leave Ringwald off the screen as the show's exit was beneficial for her career. She participated in many of the hits from the 80s like "Sixteen Candles", "The Breakfast Club", and "Pretty in Pink". 
To date, Molly is still a very busy actress both on television and in movies. She recently participated in "Bad Night and King Cobra" and appeared in series such as "Raising Expectations" and "Riverdale".
LISA WHELCHEL
Lisa played only for the first season the fashionable Blair Warner, a 14-year-old girl who always had a brilliant idea after another. She began as a teenage rebel who did what she wanted without thinking about the consequences.
Whelchel produced a Christian music album that earned her a Grammy nomination. She currently works as a motivational speaker and a few years ago participated in the reality show "Survivor: Philippines", reaching second place in the competition. She was married between 1988-2012 and has three children.
I just wanted to let you know about an interview I recently did for a really fascinating show. We covered topics I don't usually talk about. Thanks, @elevatedradiohttps://t.co/2a5CXFpANz pic.twitter.com/p9MtmlZL55

— Lisa Whelchel (@LisaWhelchel) June 20, 2019
NANCY MCKEON
After the second season, the departure of some characters also resulted in the entry of others such as Joanna Marie "Jo" Polniaczek, becoming a fundamental part of the group. She was the typical troublemaker that always said what she thought without fear.
After "Facts of Life", she worked as Inspector Jinny Exstead in the TV series "The Division." She has participated in a long list of productions such as "A Cry for Help: The Tracey Thurman Story", "The Wrong Woman", and "Comfort and Joy". She also works in Disney productions such as "Sonny with a Chance", where she plays Demi Lovato's mother.
McKeon has been married to Marc Andrus since 2003 and they have two daughters.
MINDY COHN
Cohn is remembered for her interpretation of the student Natalie Green, a cheerful 13-year-old girl who is very sure of herself, who modeled an excellent role and a powerful message to the young women who saw the show at that time. Mindy is known also for being Velma's voice in Scooby-Doo cartoons.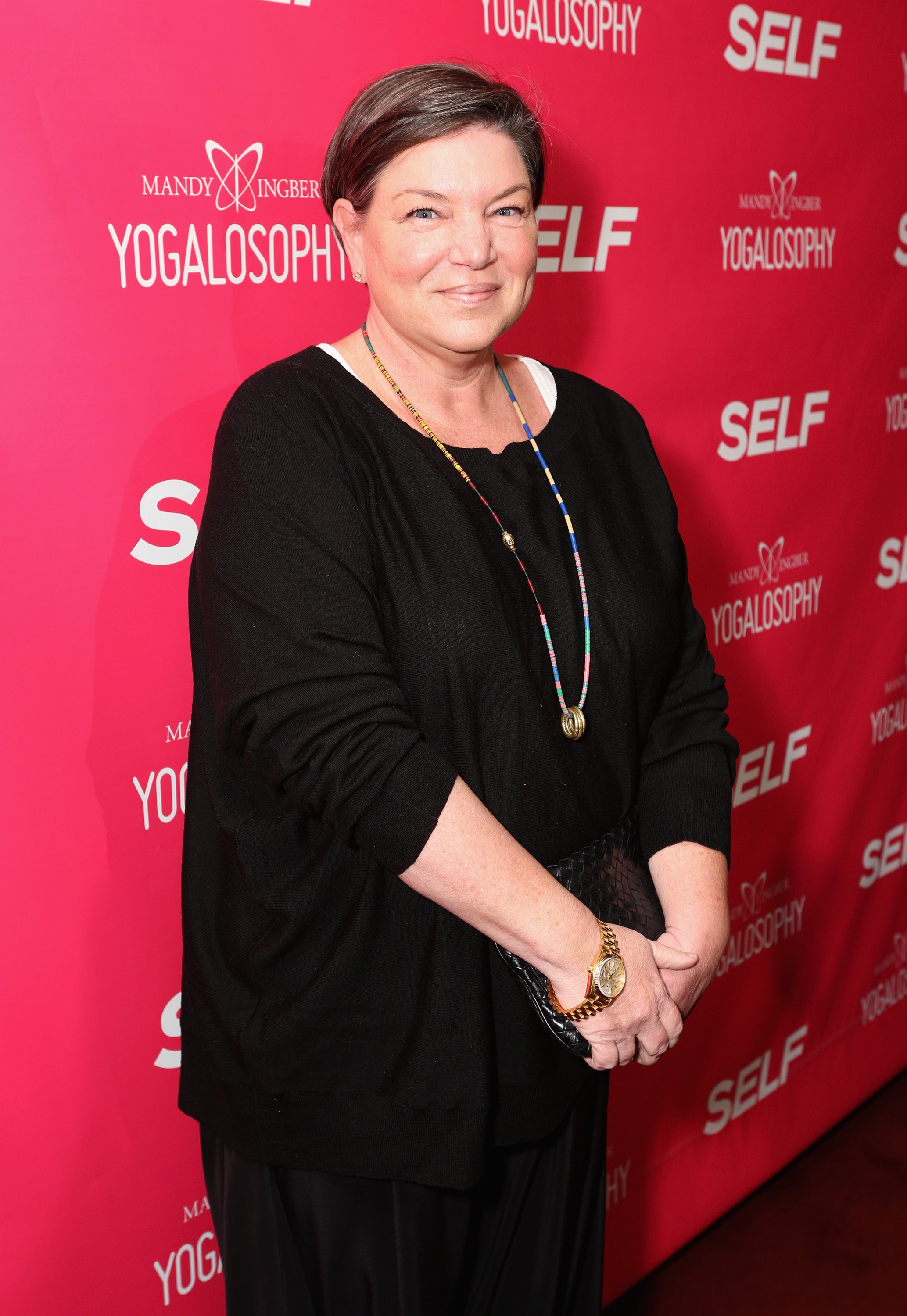 In 2017, she retired from the world of acting to devote herself to take care of her health since she had been secretly struggling with breast cancer for five years. Today she has returned to acting because she still has a lot to offer. Now at 53, Cohn has a degree in cultural anthropology and has participated in TV series such as "Dream on" and "Bones."
MACKENZIE ASTIN
At only 12 years old, Mackenzie played Andy Moffett from 1985 to 1988. His character was a child with an unstable family and had lived in foster homes. During the series, the character has Beverly Ann as a mother figure.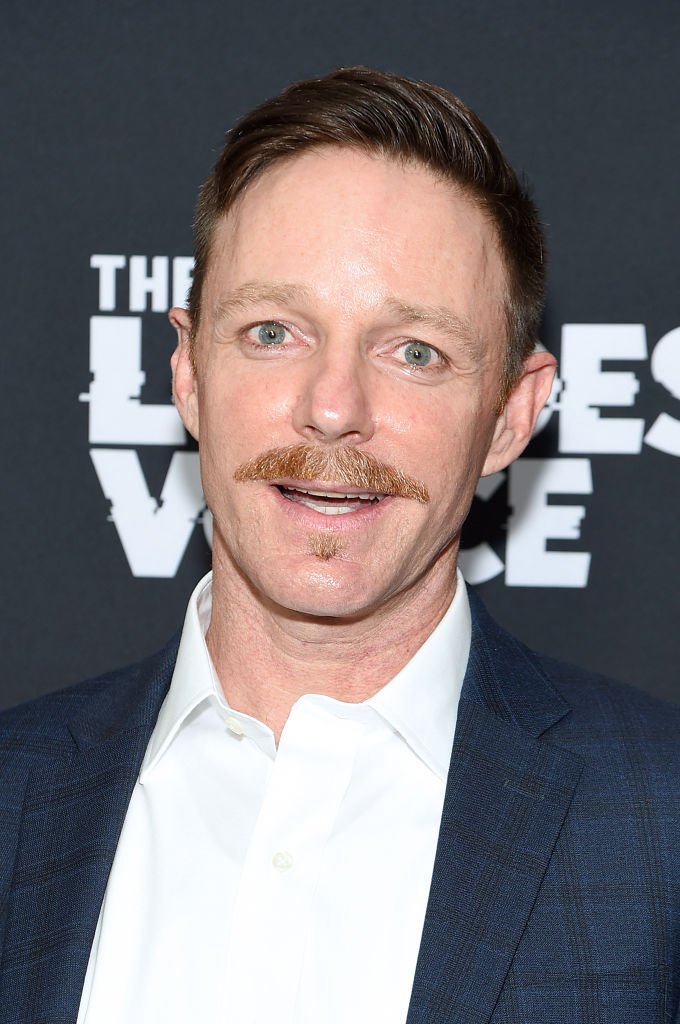 After leaving the show and growing up, Astin has participated in several TV series such as "Psych", "Lost", "NCIS", "Scandal", "Grey's Anatomy" and "House".
He has also successfully ventured into the big screen with films such as "Wyatt Earp", "The Evening Star" with Shirley MacLaine and "The Last Days of Disco." She has also worked as director of the Theater Program at John Hopkins University.
GEORGE CLOONEY
George entered the show in season 7 and was until 8 (17 episodes) as the adorable and friendly handyman George Burnett. This role was long before he became the megastar of Hollywood, but his fans love that his beginnings were with this character who even shared a brief kiss on screen with Blair.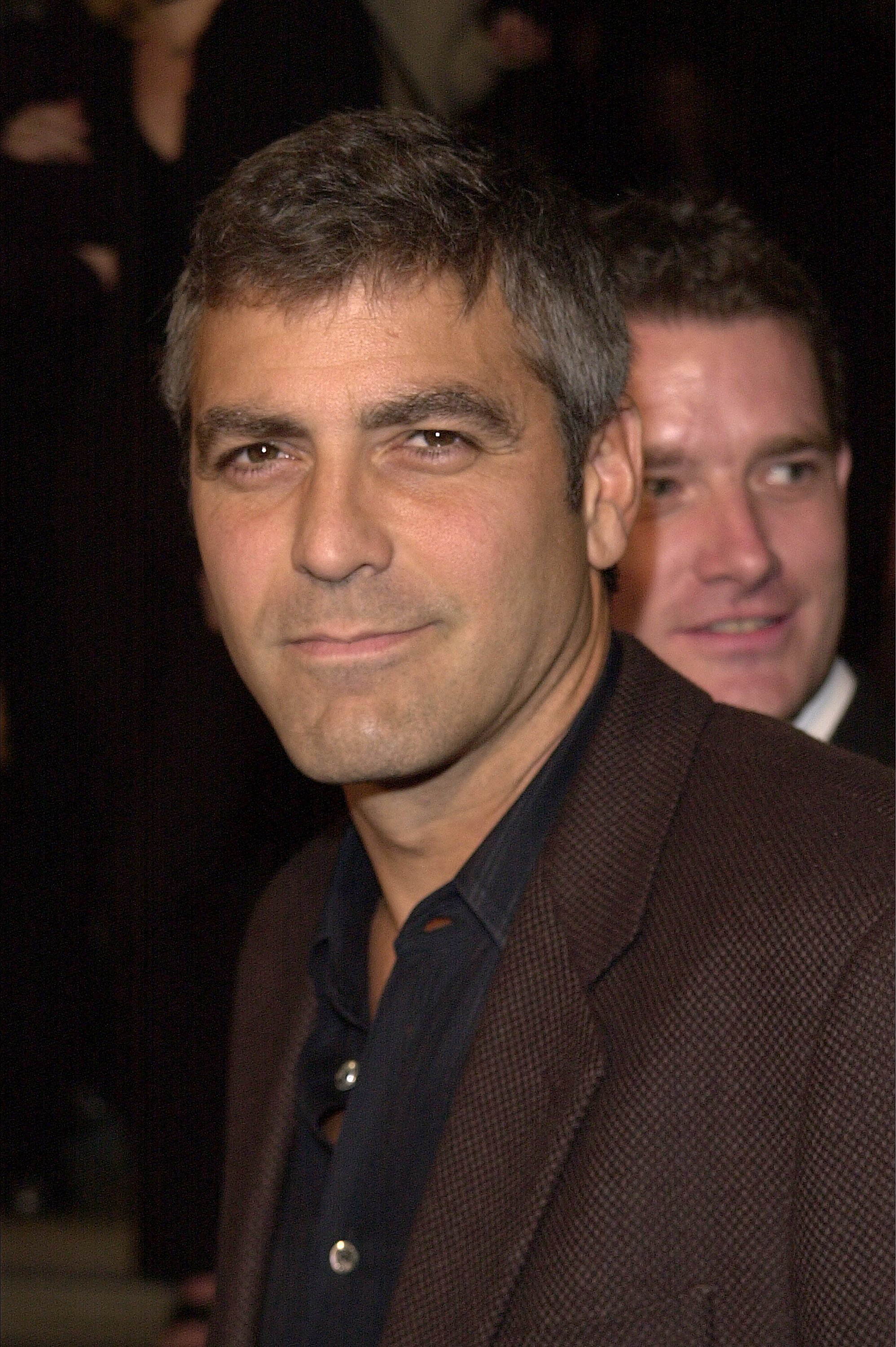 After the end of the show, he worked as Dr. Doug Ross on "ER" and became famous.
To talk about George Clooney today, in addition to being declared the sexiest man alive, is to talk about "Ocean Eleven" and its sequels: "Syriana" that earned him an Academy Award, "Michael Clayton", "Burn After Reading "," Gravity" and "Money Monster." He has stood out not only as an actor but as director and producer of the films in which he participates.
For the show's producers, the end of the first season involved making a series of difficult decisions, such as firing three of the girls. The remaining girls didn't find out that they had fired their partners until they showed up for work the first week of the second season and it was a shock for everyone.