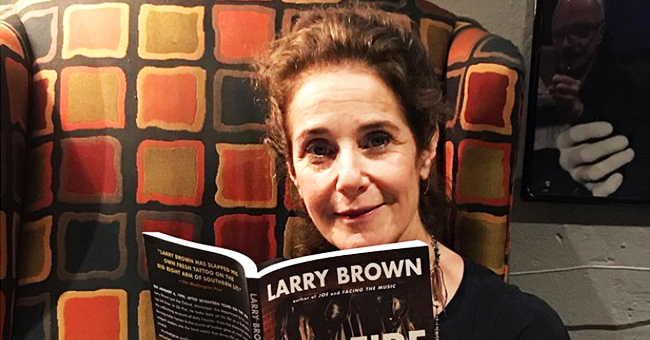 instagram.com/wingerdebra
'The Ranch' Star Debra Winger Shares New Photo after Not Appearing in Part 7 Trailer
"The Ranch" star, Debra Winger appears unbothered by her noticeable absence in the trailer for Part 7 of the show.
Debuting the trailer for Part 7, "The Ranch" is back for its final season. The upcoming season is expected to have a few twists and turns with Ashton Kutchers' character, Colt Bennett, as he deals with strained relationships.
He is has hit some hard times following a break with his wife, Abby Philips, played by Elisha Cuthbert. Colt is also not on good terms with his father, Beau Bennett, played by Sam Elliot and his cousin, Luke Matthews, played by Dax Shepherd. Luke has run off with their family fortune.
Noticeably absent from the trailer is the family matriarch, Maggie Bennett. Her character is played by Oscar-nominated actress, Debra Winger. According to Pop Culture, Winger hinted to Andy Cohen on Watch What Happens Live that she might not be returning, telling the host:
"It's back. There are 20 new ones being shot. I may or may not be in them,"
Shortly after the trailer aired, an unbothered Winger shared a picture on Instagram, enjoying a book with the caption:
"So happy to be celebrating #squarebooks40 rip #ronzo @squarebooks"
Sitting on a chair, while holding up "On Fire," a book by Larry Brown, Winger appears to be celebrating anything but the upcoming season of "The Ranch."
Her departure from the show has not been officially announced but a tweet from "The Ranch" suggests that the show has taken another direction:
"Times are changing, but the Bennetts always have each others' backs. The Ranch Part 7 premieres September 13, only on @Netflix."
The season, which premiers on September 13 will be the show final season, commenting on the news Dax Shepherd writes:
"I've had SO much fun working daily with @elishaphaneuf, Sam and Ashton @aplusk on The Ranch. The show is sadly coming to an end, but happily, not before the final 20 episodes — 10 streaming later this year (2019) on Netflix, and then 10 more in 2020. A lifetime highlight was hugging Sam Elliott every morning when I got to work. That's far more luck than I ever planned on having."
According to TVLine, the final season ends in 2020 and will air 80 episodes, making it the longest-running multi-camera sitcom for Netflix.
Please fill in your e-mail so we can share with you our top stories!