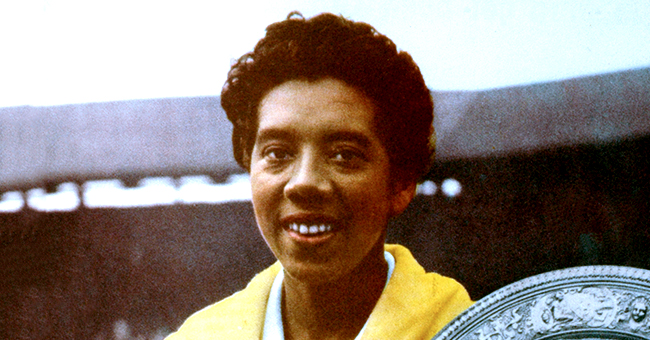 Wikimedia Commons
Althea Gibson, First African-American to Win a Grand Slam Title, Honored with Statue at US Open

Althea Gibson was the first African-American woman to win a Grand Slam title, and she's finally being honored for it at the US Open.
Long before the Williams sisters rose to fame for being great tennis players, and even before Arthur Ashe was given the same honor, there was Althea Gibson, the first African-American to win at the sport.
Breaking Barriers in Tennis
In the 1950s, women were not being paid for playing tennis, and most of the country was segregated into Whites and Blacks. However, Althea Gibson was relentless in her pursuit of becoming the first African-American to succeed at Tennis, and that's exactly what she did.
In 1950, she became the first black woman to compete in the US National Championships, breaking the color barrier in tennis. Gibson went on to compete at the French Open in 1956, where she won her first Grand Slam title.
A year later, she won her first US Open championship, bagging the trophy back-to-back in 1957 and 1958. Those same years, she won the Wimbledon, the first-ever black player to do so.
A Well-Deserved Recognition
Now, almost 70 years later, Althea is being recognized on a larger scale. The US Open unveiled a sculpture of Gibson earlier this week, marking the first day of the 2019 tournament. The statue will stand right outside the Arthur Ashe Stadium on the US Tennis Association Billie Jean King National Tennis Center in New York.
According to US Tennis Association president and chairman of the board Patrick Galbraith, Althea is finally receiving a recognition that she truly deserves.
"Althea Gibson's talent, strength and unrelenting desire to achieve made her a great champion, she made tennis a better place, by opening doors and opening minds, doing so with grace and dignity. She is receiving a recognition she richly deserves."
Following Althea Gibson's Footsteps
Since Althea's time, another tennis great in the form of Serena Williams has emerged. In the past two decades, Serena's been a constant figure in the Tennis world, easily being regarded as one of tennis' greatest.
However, in last year's US Open, Serena Williams' comeback was plagued with controversy, after she angrily burst at a US Open umpire.
Tennis fans were shocked to see Serena Williams having an outburst in the court following three violations during her match against Naomi Osaka, who ultimately won the title last year.
The Comeback of Serena Williams
At the time, Serena was eyeing her 24th Grand Slam title but failed. In the end, Williams revealed having to undergo therapy for the frustrations she felt following her penalties.
During the match, her penalties came after she was allegedly signaled by her coach, for smashing her racket on the ground, and after calling the umpire a thief.
After losing the match, she had many sleepless nights over what happened because she felt cheated.
"How can you take a game away from me in the final of a Grand Slam? Really, how can you take a game away from anyone at any stage of any tournament?" she wrote.
However, at the same time, she felt bad knowing Naomi's moment was taken away from her because of the controversy.
In the end, however, the two have come back stronger, and are now eyeing for the same prize they competed for a year before.
Please fill in your e-mail so we can share with you our top stories!