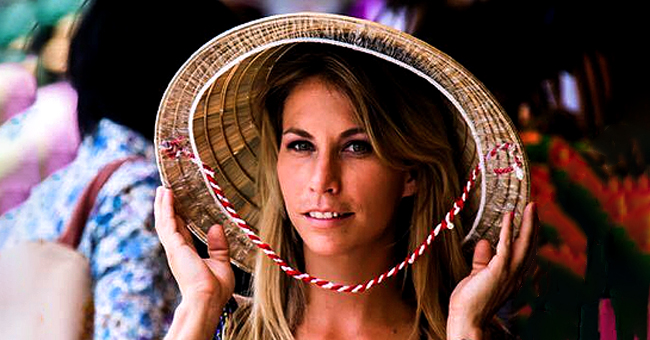 GettyImages
'Baby Lyssa' Chapman Shared Photo of Beth, Dog the Bounty Hunter & Snoop Dogg on National Dog Day

Lyssa Chapman is still finding ways to honor Beth Chapman. She shared a photo of Beth, Duane "Dog" Chapman, and Snoop Dogg, to mark National Dog Day.
Monday marked 2019's National Dog Day, and Lyssa "Baby Lyssa" Chapman, saw it as an opportunity to honor her late stepmother, Beth Chapman.
Lyssa shared on Instagram a photo of the late TV star looking very much alive and standing in between her husband, Duane "Dog" Chapman, and the music star, Snoop Dogg. Beth smiled widely, and the two by her side, appeared to share in the happy moment.
The "Dog the Bounty Hunter" star captioned the snap,
"Everyone out here posting their dog pictures for #NationalDogDay. Here's my favorite."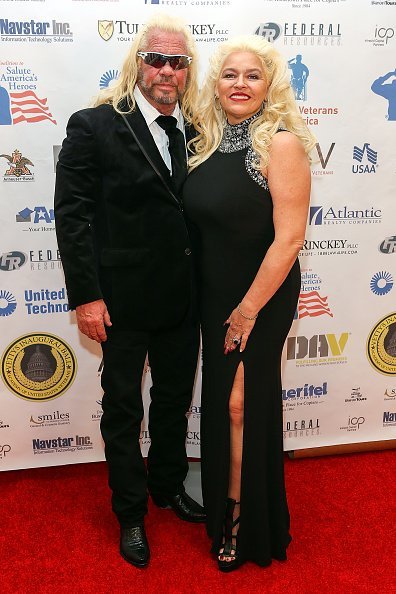 Duane 'Dog the Bounty Hunter" Chapman (L) and Beth Chapman attend the Vettys Presidential Inaugural Ball | Photo: Getty Images
Her followers shared the "Favorite" sentiment and made it known in the comment section. One follower wrote,
"Awesome Dog pics." Another commented, "My two favorite Dogs," while a third wrote, "The best one I've seen," with two heart-shaped emojis.
Beth passed away in June after a 2-year battle with cancer. Since her demise, Lyssa has found ways to honor her memory and look back on the life they had. In one of her posts, the Hawaii resident wrote,
"I miss you as deep as the ocean."
She talked about how much she missed her stepmother's guidance and wondered why someone who her family needs should get taken away.
That deep sense of loss has stayed with the Chapman family and their fans since the reality star passed.
Beth's daughter, Bonnie, recently revealed that her mum fought to stay alive till she died, saying,
"She literally choked on her cancer."
The 20-year-old female added that it was not the throat cancer the deceased got diagnosed with, in 2017, that killed her, but stage IV lung cancer.
Duane has also spoken out about the loss of his wife. After WGN released the trailer for the show the couple were working on, "Dog's Most Wanted," he said,
"Beth wanted nothing more than for the show to go on, and I'm so proud of the legacy she left behind."
In the trailer, Beth declared,
"If I'm going to die, I'm going to die in my boots."
While she did not have boots on when she hiked up the stairway to heaven, the deceased worked every day till her death and lived a fulfilling life doing what she loved.
The world will always remember the woman who chased fugitives and brought them to justice, and her family would not forget their beloved matriarch who loved and supported them, even when they didn't agree.
Please fill in your e-mail so we can share with you our top stories!