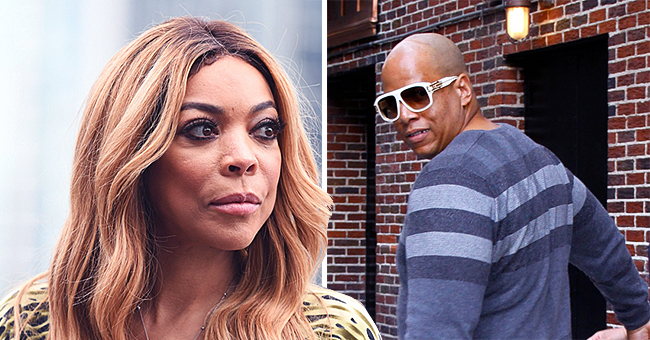 Getty Images
Wendy Williams Confirmed Estranged Husband Kevin Hunter 'Has a Daughter' from Another Woman
For many years, television show hostess, Wendy Williams built a reputation for unearthing the controversies surrounding many celebrities.
Recently she found herself in a similar situation, filing for divorce from husband, Kevin Hunter after she discovered he had a daughter with another woman. Wendy opened up on the issue and much more in an interview with the New York Times Magazine.
Speaking to David Marchese of the New York Times, Wendy talked about many issues, including the theme of her talk show. The highlight of the interview was, however, her revelation of why she wanted to divorce Kevin, her husband of twenty-one years.
WENDY CONFIRMS THAT KEVIN HAS A BABY WITH ANOTHER WOMAN
For long, there have been rumors of Kevin's infidelity, but Wendy confirmed those rumors in the interview. She explained that Kevin had a major indiscretion he would have to deal with for the rest of his life.
However, the TV presenter said she couldn't deal with it, as it never crossed her mind that she would find herself in such a position. She added that she is a very forgiving person, but what Kevin did was one thing she could never be part of.
When David pressed her for more details on the one thing that her soon-to-be ex-husband had done, Wendy revealed that Kevin has a daughter from another woman.
WHY WENDY WILLIAMS DECIDED TO LIVE IN A SOBER HOUSE
The television show hostess said her decision to live in a sober house was influenced by the fact that her husband was about to have a baby, and their divorce was about to be confirmed.
This was the reason she had to go somewhere where she could be able to process everything.
WENDY WON'T BAD-MOUTH KEVIN IN PUBLIC
Despite the pain she feels over Kevin's infidelity, Wendy says she won't hurt him publicly with her words. She continued by saying they would always be family and parents to their nineteen-year-old son, Hunter Jr.
She further explained that her main reason for not bad-mouthing him is because he was her first true love.
Wendy filed for divorce from Kevin Hunter on April 10, 2019, ending their 21-year marriage. A source revealed to US Weekly that it was Hunter who wanted an end to their union so that they could live their lives freely.
Many would be waiting for more details on the couple's divorce proceedings.
Please fill in your e-mail so we can share with you our top stories!