'Mr. Bean' Star Rowan Atkinson's Daughter Has Grown into a Gorgeous Lady
Rowan Atkinson of "Mr. Bean" is widely recognized in the entertainment industry. Very few, however, know that he has a grown daughter, Lily, who is also fast making a name for herself in the same industry.
Lily is the second child born to Rowan and his now ex-wife, actress and makeup artist Sunetra Sastry in 1995. Her elder sibling is Benjamin Atkinson, who was born sometime in 1990. Although Lily is perhaps most famously known for being the daughter of Rowan and Sunetra, she has now grown and shown that there is a lot more to her.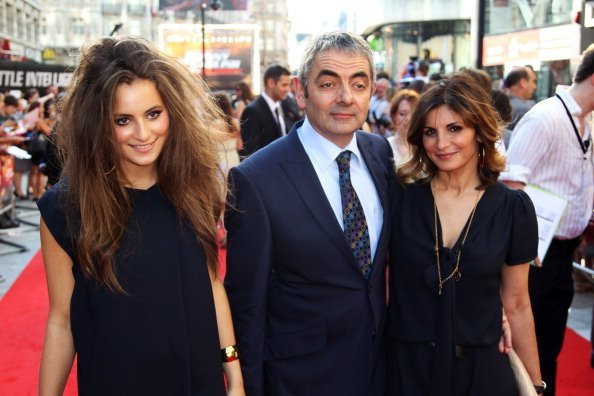 SHE HAS FOLLOWED HER PARENTS' FOOTSTEPS INTO ENTERTAINMENT
That is almost expected, considering just how famous and accomplished both of her parents are in the industry.
According to reports, Lily decided to become an entertainer as a little child. She made her acting debut over a decade ago when she played the role of "New Recruit" in the Christmas movie, "Tooth."
Her next appearance was playing minute roles alongside her widely acclaimed comedian father in the 2007 spinoff of his famous show, "Mr. Bean's Holiday" (2007) and 2011 comedy film release, "Johnny English Reborn."
Despite getting such great opportunities even while so little, the young beauty decided to live out her dreams of becoming a performance artist. She loved singing and often wrote her songs and also created melodies for them.
With her father's support, Lily uploaded a few songs on SoundCloud and soon started learning cabaret. Her first notable cabaret performance came a few years ago when she performed at The Pheasantry, a famous club in London.
The List shares that her one-woman show completely sold out and that Lily's later burlesque performance was widely praised by critics. Now, Lily is known for her talented performances onstage.
SHE WAS REPORTEDLY "ON THE OUTS" WITH HER FATHER
The actual state of Lily's relationship with her father came under speculation after he divorced her mother, Sunetra in 2015. The decades-old marriage came to a halt after news surfaced that Rowan had found a new lover who was later revealed to be comedian Louise Ford.
#MrBean star Rowan Atkinson and Sunetra Sastry are divorcing after 24 years: https://t.co/w1eUSpsguZ pic.twitter.com/XYvX9pD0En

— HELLO! (@hellomag) November 10, 2015
The Daily Mail aired reports that Lily deleted over two years worth of photos on Instagram. Also, she changed her Twitter name to Lili Sastry, using her mother's maiden name. 
The changes made netizens suspicious, and many speculated that there was bad blood between the father-daughter duo. Thankfully, that became mere rumours as Lily's spokesman came forward to say:
"There is no truth in the idea that Rowan and Lily have fallen out."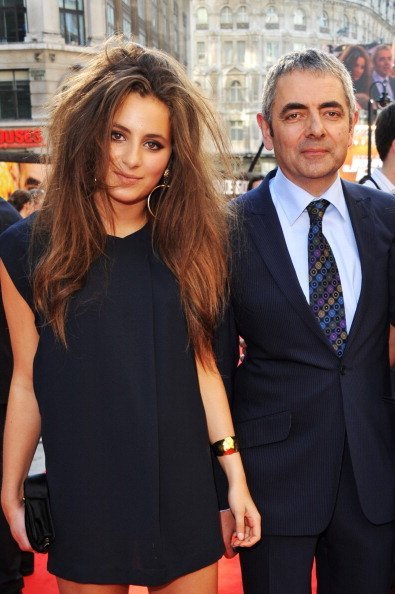 His words were further proven right when Lily was spotted at the "Johnny English Strikes Again" premier late last year with her father. If nothing else, seeing the pair together again is a rather great relief. Now, fans can only watch and hope for Lily to make a return onto the movie scene like her father.