'Mr. Bean' star falls victim to death hoax on the Internet
Mr. Bean star Rowan Atkinson has once again been reported as dead in another hoax. A post has been making its rounds on social media claiming the actor died while doing a stunt.
Hoax-Slayer and People both debunked this myth. The post is actually a ploy to infect people's computers with viruses and to try and get their personal details.
Rowan Atkinson, 63, is plagued by a death hoax that is actually an attempt to spread a computer virus. The hoax claimed the actor died in a car crash while attempting to do a stunt.
Last July, the hoax circulated and made headlines just as its doing now. The first time the hoax started making its rounds was in March 2017.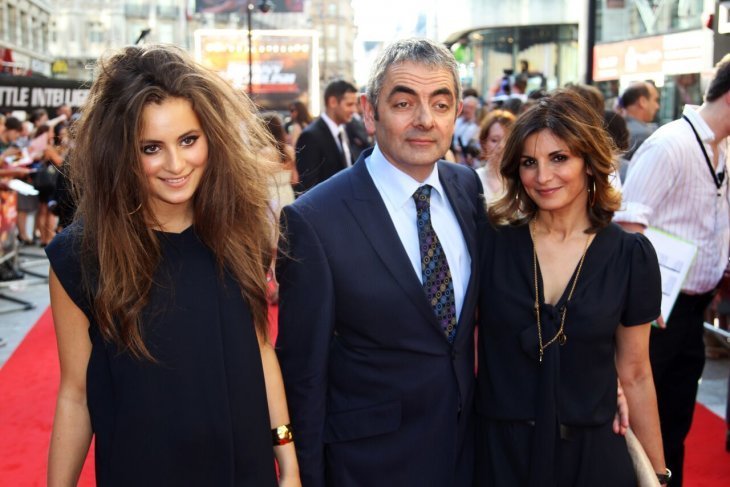 For more on this story go to our Twitter account @amomama_usa. The latest one pretends to come from Fox News and features a photograph of Atkinson along with the caption: 'R.I.P. 1955-2017.'
The post includes a video 'play' icon, which gives the idea that clicking it will play news footage about the supposed death. However, it actually leads to a website asking people to share the story on Facebook and complete a security test.
'Be wary of any celebrity death message that comes your way via social media, SMS, or email. Before clicking or sharing, check the death claim by searching a legitimate news portal such as Google News.'
Hoax-Slayer, July 13, 2018
After sharing, the site instead offers a support phone number where scammers are trying to get the callers' credit card information. In some cases, the link will take you to a fake 'Security Error' web page.
The page falsely claims that your computer has been locked because it is infected with viruses. That's when you will be prompted to call the 'support number' where they will try to get your credit details.
Is Rowan Atkinson dead? Death hoax about Mr Bean actor resurface https://t.co/YK503wsmW0

— Daily Mail U.K. (@DailyMailUK) July 19, 2018
The scammers may also try to trick you into downloading software that will allow them to take control of your computer. With access, they will attempt to steal your files, and install malware.
Mr. Bean Is Not Dead: Viral Death Hoax Targets Actor Rowan Atkinson for Third Time https://t.co/rMtQ5yyzR4

— People (@people) July 19, 2018
In some cases, you may be redirected to a 'survey' website that promises the chance to win prizes. It will require your name, home address, email address, and phone numbers.
If you concede, your information will be shared with online marketing companies and 'site sponsors.' Atkinson is one of many celebrities who fall victim to a death hoax.
Fake News: Mr. Bean AKA Rowan Atkinson NOT Dead at 58 After Car Accidenthttps://t.co/yslkhIEIgE#hoax #fakenews #rowanatkinson #ripmrbean pic.twitter.com/JgjlPgYUOU

— Lead Stories (@LeadStoriesCom) March 18, 2017
In 2009, Jurassic Park actor Jeff Goldblum, 65, also had a fake report and his mother actually believed it. The report said he'd fallen off a cliff in New Zealand.
A friend of his also left a tearful and hysterical message after seeing the fake news.